Verizon Sends Cease and Desist Letter to Netflix Over Slowdown Notices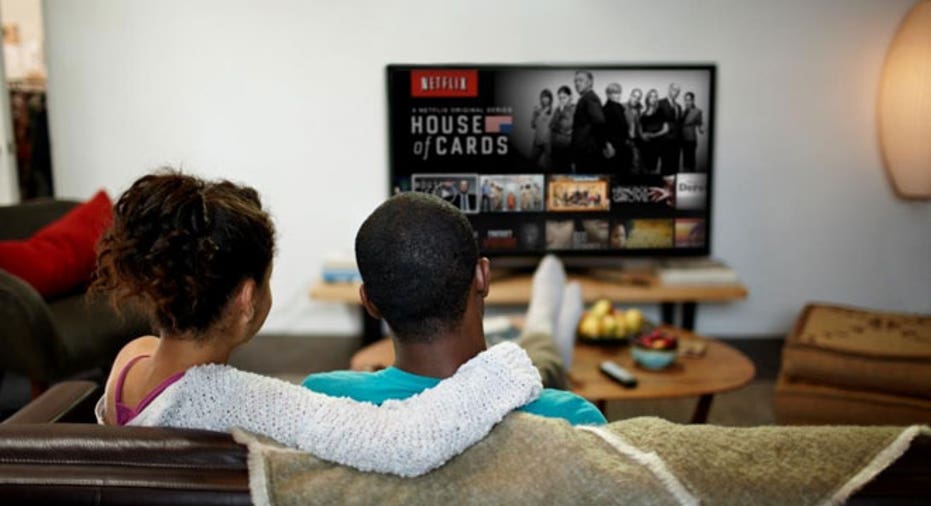 Verizon (NYSE:VZ) sent a cease and desist letter to Netflix (NASDAQ:NFLX) on Thursday and threatened legal action over the movie streamer's error messages blaming the FiOs high-speed fiber-optic network for slowdowns in streaming.
The Internet provider said there is "no basis" for Netflix to blame any slowdown or disruption solely on the Verizon network. It gave the movie streamer five days to provide evidence related to these claims.
"This claim is not only inaccurate, it is deliberately misleading," Verizon said.
The accusation has the potential to unjustly harm the Verizon brand in the marketplace, Verizon says. It pointed to a number of other factors that could also cause occasional slowdowns.
"Netflix has been aware for some time that a few Internet middlemen have congestion issues with some IP networks and nonetheless, Netflix has chosen to continue sending its traffic over those congested routes," Verizon said. "To now accuse last-mile ISPs of being solely responsible for service issues … is self-serving, deceptive, inaccurate and an unfair business practice."
Netflix fought right back on Thursday, saying that Verizon is deliberately trying to shut down an important transparency discussion.
"This is about consumers not getting what they paid for from their broadband provider," Netfilx said in a statement to FOX Business. "We are trying to provide more transparency, just like we do with the ISP Speed Index, and Verizon is trying to shut down that discussion."
This escalating battle comes a day after Vox Media developer Yuri Victor posted an image on Twitter (NYSE:TWTR) that has since gone viral of an error message blaming a slowdown in video streaming on Verizon.
Verizon said a number of factors could be at play for the slowdown, including congestion on the connection that Netflix has chosen to use to reach Verizon's network, potential in-home issues such as in-home wiring on the consumer end, spotty WiFi and device settings.
"Netflix is solely responsible for choosing how their traffic is routed into any ISP's network," the Internet giant said. "It would be more accurate for Netflix's message screen to say: 'The path that we have chosen to reach Verizon's network is crowded right now.'"
Verizon demanded that Netflix immediately cease and desist from providing similar notices to users about the Verizon network and further asked that Netflix provide Verizon with "any and all evidence and documentation" regarding these claims within five days.
Verizon said it would pursue legal remedies if Netflix failed to deliver on either.
This comes just two months after Netflix agreed to pay Verizon fees to gain faster access to its network. Netflix signed a similar deal with Comcast (NASDAQ:CMCSA) in February.
Shares of Netflix were up 0.94% to $427.20 in recent trade, having risen some 91% over the last 12 months. Those of Verizon were up 0.48% to $49.38.