Verizon Pulls Plug on $2 Bill-Pay Fee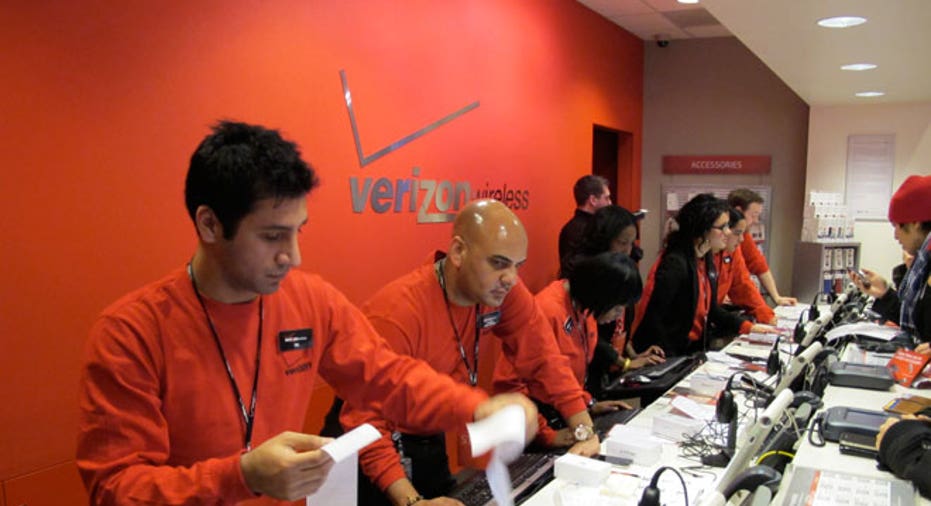 Verizon Wireless has decided to scrap the $2 fee it planned to institute for online and telephone single payments less than 24 hours after a wave of backlash and criticism hit the mobile carrier.
The company, a joint venture between Verizon Wireless (VZ: 40.24, +0.19, +0.47%) and Vodafone (VOD: 28.07, +0.33, +1.19%), unveiled plans late Thursday to start charging a fee for those payments on January 15.
The original announcement was immediately met with criticism from customers that were already fuming over service outages from earlier in the week. One customer, identified on Verizon's forum under the username bkcnic, called the fee "ridiculous and [a] robbery."
"The only thing this did is instill my assertion that corporate management is intellectually and creatively bankrupt."
"We are busy people, so to call in and pay over the phone or online is the ONLY way we pay, and it's highway robbery that we should be CHARGED to pay our bill in a timely fashion," bkcnic wrote on a forum on Verizon's web site. "Verizon should be eating the fees for credit and debit card charges and cough it up to good business and keeping customers happy!"
The pullback also comes amid criticism from industry watchers, including the Federal Communications Commission, which said earlier on Friday it was "concerned" about the charge and was looking into the matter.
Verizon said it made the decision to scrap the plan in response to customer feedback.
"At Verizon, we take great care to listen to our customers," Verizon CEO Dan Mead said in a statement. "Based on their input, we believe the best path forward is to encourage customers to take advantage of the best and most efficient options, eliminating the need to institute the fee at this time."
The plan was intended to improve the efficiency of those transactions, and Verizon continues to encourage customers to take advantage of its various payment options.
Investors seemed to yawn the news, keeping Verizon shares virtually flat around the time of the mid-afternoon announcement. Still, the fee was a blow to customers that had already been reeling from the company's third 4G outage since the start of December.
Customers earlier this week criticized Verizon's lack of acknowledgement and response to the nationwide complaints of outages on its 4G service, which is supposed to be its fastest and most advanced offering.
Verizon did finally admit there were issues on Thursday and it was working to fix them, however it simultaneously unveiled the plan to charge $2 for bill pay, which only shifted the direction of outrage on its forums.
The customer backlash bears a liking to that seen when Netflix (NASDAQ:NFLX) raised prices this summer and said it planned to separate its DVD-by-mail service into a separate company called Qwikster, a move that caused its shares to fall more than 70% and nearly a million subscribers to quit.
It is also similar to Bank of America's (NYSE:BAC) plan to start charging a $5 monthly fee to customers in 2012 that used debit cards to make purchases. In both cases, the companies ended up going back on their announcement, citing the negative reaction from customers.
"This is yet another perfect illustration of the cluelessness of American corporate management that is running rampant across industry," branding expert Rob Frankel said. "Who is making these decisions?"
Frankel said he was not surprised Verizon ended up scrapping the fee.
"There's absolutely no upside to this move and its subsequent retraction, none," he said. "The only thing this did is instill my assertion that corporate management is intellectually and creatively bankrupt."