Verizon Memo: Use Too Much Data and You'll Be Slowed Down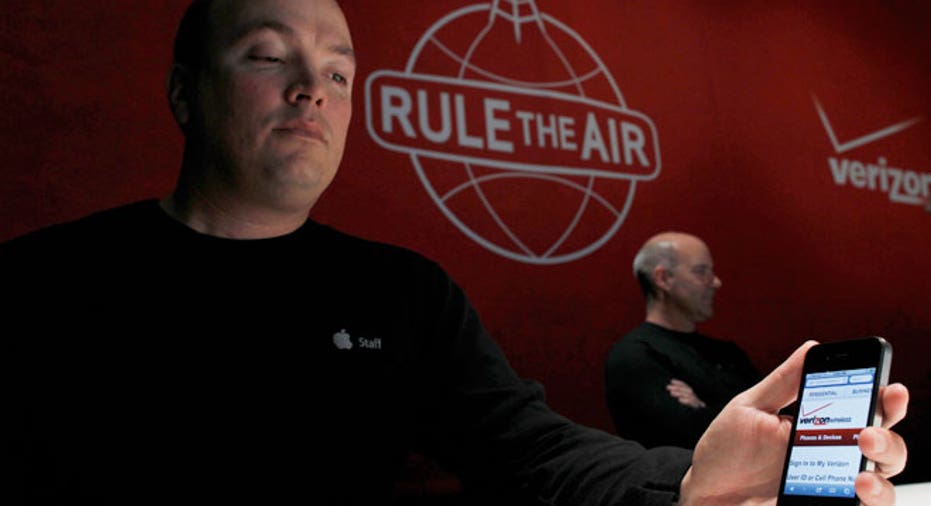 Sure, Verizon Wireless (NYSE:VZ) offers an unlimited data plan for mobile devices, including the upcoming CDMA iPhone, but use too much and you may be slowed down.
According to a memo on the carrier's Web site, customers using an "extraordinary amount of data" may have their data speeds throttled, mobile tech site Boy Genius reported Thursday.
How is Verizon defining "extraordinary"?  According to the document, it's the subscribers who fall within the top 5% of the carrier's mobile data users.  The document said Verizon manages its network to ensure "the remaining 95% of data customers aren't negatively affected by the inordinate data consumption of just a few users."
Get the FOX Business App on your iPhone or iPad
Users who hit that top 5% threshold and have their speeds slowed, according to the memo, will be affected for the remainder of their current billing cycle, as well as the next, before returning to normal.
The timing is interesting, as the memo stated the throttling policy would apply beginning on February 3, the same date Verizon's iPhone was available for current customers to pre-order.
Boy Genius said this could be a sign the carrier is preparing for a flood of new Apple (NASDAQ:AAPL) iPhone users on February 10, when the highly-anticipated handhelds finally hits Verizon customers' hands.
However, in a Wall Street Journal report a Verizon spokesman said the policy is not related to the release of the iPhone. "This is clearly something we've been looking at for some time and introducing now," he said.
Verizon's largest competitor, AT&T (NYSE:T), phased out its unlimited data plan at around the time the iPhone 4 was released last year.  It now caps data at 2GB before users start incurring usage fees.  When it announced the change, it noted 98% of its customers use less than that amount each month.
Read Verizon's PDF memo on data throttling here.