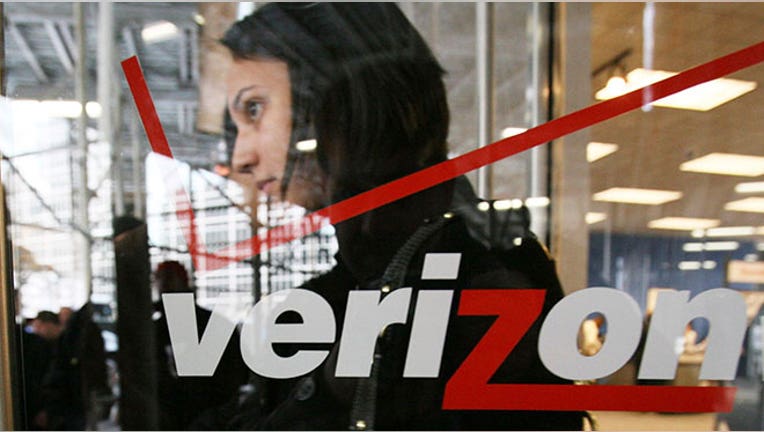 Despite adding two million wireless connections, telecom heavyweight Verizon Communications (NYSE:VZ) logged a deeper-than-expected fourth-quarter loss on Tuesday due to Hurricane Sandy and pension-related charges.
Shares of the blue-chip company and co-owner of Verizon Wireless ticked higher on the earnings miss after initially losing ground.
Verizon said it lost $4.23 billion, or $1.48 a share, last quarter, compared with a loss of $2.02 billion, or 71 cents a share, a year earlier.
Excluding one-time items, the company earned 38 cents a share, badly missing the Street's view of 50 cents.
On the other hand, operating revenue rose 4.5% to $30.05 billion, topping consensus calls from analysts for $29.83 billion.
"Verizon seized growth opportunities in the fourth quarter to cap a year of solid progress across the entire business," CEO Lowell McAdam said in a statement. "We enter 2013 ready to accelerate the momentum we've achieved and create significant shareholder value in the years to come."
Verizon's results were hampered by a slew of charges, including a charge of seven cents a share due to the havoc from Hurricane Sandy, which slammed the East Coast in late October.
Verizon, which first disclosed plans to take the charges earlier in January, also took a charge of 31 cents a share tied to the early retirement of debt and other restructure activities and $1.55 a share related to severance, pension and benefit costs.
Verizon Wireless, which the company owns along with Vodafone (NYSE:VOD), logged a 10% jump in year-over-year revenue to $20 billion thanks to 2.2 million retail net additions.
The division also posted a record-high of 2.1 million retail postpaid net connections. Verizon Wireless had 35.1 million retail postpaid accounts at the end of the fourth quarter, up 1.4% from the year before.
Meanwhile, Verizon said it added 144,000 net new FiOS Internet connections and 134,000 net new FiOS Video connections in the fourth quarter. FiOS Internet customers now total 5.4 million, up 12.6% from the year before. Video connections stood at 4.7 million, up 13.3% year-over-year.
Shares of New York-based Verizon rose 1.08% to $43.01 ahead of the opening bell, putting them on track to extend their 12-month gain of 9%.
Rival AT&T (NYSE:T) is set to report results on Thursday, while Sprint Nextel (NYSE:S) is scheduled to hit the earnings stage early next month.