VantageScore Turns 5: What it is, and Why it Matters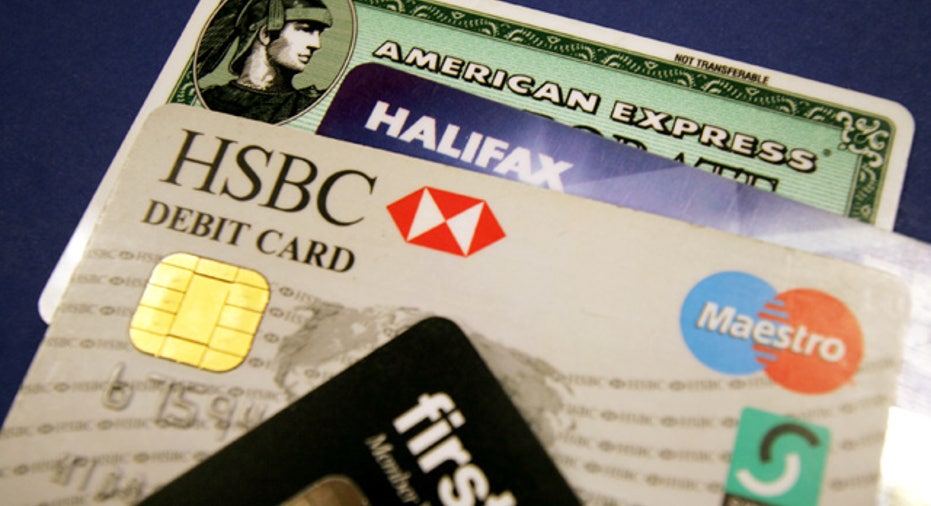 It's been five years since VantageScore was launched, billed as a more consumer-friendly alternative to the monolithic FICO credit score, but has it really made a difference?
It depends on who you ask.
The three major U.S. credit bureaus -- Equifax, Experian and TransUnion -- jointly introduced VantageScore in March 2006. Like the better-known FICO score, the three-digit VantageScore credit score is calculated using the information found in consumers' credit reports. Those scores tell lenders how risky a borrower you are. But the newer scoring model has taken more of a "what have you done for me lately?" approach to credit scoring, focusing more on a borrowers' recent history than on the more distant past, and bringing some innovation to the industry that FICO has long dominated.
"It's 2011, and VantageScore hasn't gone away. It has continued to make inroads in some portion of the industry," says Craig Focardi, a senior research director with advisory services form TowerGroup.
Still, five years after its arrival, no one is arguing that VantageScore has shaken FICO from the industry's top spot. FICO's scoring model is still unquestionably the most-common scoring tool used by U.S. lenders when deciding whether to loan money and at what interest rate. And critics say that as long as that remains true, consumers who want the most meaningful measure of their creditworthiness should opt for a FICO score over a VantageScore or any other score on the market.
"When a consumer buys their credit score, obviously it's more useful to get the score that more lenders use, which is FICO," says Chi Chi Wu, staff attorney with the National Consumer Law Center.
Similar, but Different
Credit scores are not all created equal. VantageScore and FICO's scoring formulas vary, especially when it comes to recent activity. VantageScore places less emphasis on past borrowing behavior. For example, recent credit -- how many times you've applied for and/or opened credit in the recent past -- is the most heavily weighted factor for VantageScore, making up 30% of its formula. But it makes up just 10% of FICO's formula. To FICO, payment history is the most important factor, making up 35% of the formula. In VantageScore's formula, it comprises 28%.
People with shorter credit histories could benefit from the VantageScore model. That's because, in VantageScore's eyes, having a long, spotless credit history doesn't matter as much, as long as you haven't gone crazy applying for credit in the last few months. VantageScore's model can also consider utility and rental payments provided they appear on the borrower's credit history -- possibly helping people with little to no credit bulk up their reports..
"We score as soon as somebody starts using credit, so that picks up new immigrants and kids coming out of college," says VantageScore Chief Executive Barrett Burns.
Some of the data has only recently begun to be collected, however. In January, Experian became the first major bureau to include residential rental payment data into its credit reports. However, most landlords still do not report rental history to credit bureaus, so the amount of available data is limited.
FICO -- which doesn't include such information in its model -- says it remains unsure if that data is useful for determining risk. "Some score development firms may be concerned about the size of Experian's database of rental information. And only time will tell whether the quality of the data will be consistent enough to be included in scoring models," says FICO spokesman Craig Watts.
Consumer advocates have their own concerns about the use of alternative data. Wu says including information from utility companies, for example, could actually end up hurting some thin-file borrowers, since those are the consumers who typically struggle to make on-time payments. "There will be a lot of low-income consumers who will end up with black marks on their credit reports," she says.
"I'm not as quick to say it's an unadulterated good," Wu says.
Slowly Making Progress
Of course, most banks don't use VantageScore, instead relying in the FICO scoring model. How dominant is FICO? The company -- which is not owned by the bureaus, but supplies them with its model -- says that 90 of the 100 largest U.S. financial services institutions use its scores, including the 25 largest credit card issuers and auto lenders. The company also reports that at least 75% of U.S. residential mortgage originations are decided with help from FICO scores.
VantageScore, by comparison, makes up less than 10% of the credit scoring market, says TowerGroup research director Focardi.
VantageScore says that because the scores are sold by the credit bureaus -- not through VantageScore -- the company isn't aware of the latest market share information. However, Jennifer Costello, spokeswoman for credit bureau Equifax, says that the score is used by four of the top five financial institutions, all of the top five credit card issuers and two of the top five auto lenders. TransUnion and Experian did not respond to requests for adoption rates.
At least one banking giant acknowledges its use of VantageScore. Leading U.S. credit card issuer Chase adopted VantageScore in January 2011. But experts say further growth will be slow, due to the fact that it's costly for lenders to switch scoring models. All of this means that the next time you apply for a credit card, mortgage or car loan, it's highly likely that your lender will use a FICO score to judge your riskiness.
Grading Your Credit
Still, experts say VantageScore offers another way for consumers to educate themselves about credit and that's a good thing. "Consumers can benefit from using either score. They just need to make sure they know the scaling of the score they're using," says TowerGroup's Focardi.
To help with that, VantageScore introduced its letter-based grading system -- which isn't offered with a FICO score. (FICO says such a grading system isn't how lenders view or use scores and incorrectly suggest that scores are permanent, rather changing with a borrower's most recent borrowing activity.)
VantageScore says borrowers find value in its grades. "For the consumers, we translated from 'A' to 'F' so consumers can understand where they are in the range," says Burns. Scores in the 900s get an A, in the 800s a B, 700s a C, 600s a D, and 500s an F.
That translation is important, experts say, because different credit scores offer slightly different ranges. For example, VantageScore credit scores range numerically from 501 to 990, while FICO scores run from 300 to 850. That can present a problem, especially if consumers aren't clear on exactly what score they're getting.
"Who wants or needs a score that uses a different range of values and can't easily be equated to conventional scores by the average person on sight?" says Edgar Dworsky, who runs consumer education website ConsumerWorld.org and is a former member of the now defunct Experian Consumer Advisory Council.
That's especially true given FICO's dominance in the marketplace. Here's why: Say you purchase a credit score and it turns out to be an 810. If the score you bought is a FICO score, that 810 is an outstanding score and means that you're likely to the best terms the next time you apply for credit. However, if the score is actually a VantageScore, 810 is good, but not excellent. If you don't realize the score isn't a FICO score, you may expect to get excellent terms when applying for credit and instead be offered something less.
The same is true for other non-FICO scores. Credit bureaus TransUnion and Experian offer the TransRisk and PLUS credit scores, respectively, and there are others available at countless websites. However, most of the non-FICO credit scores (sometimes dismissively referred to as "FAKO" scores) aren't used by banks in making lending decisions, but marketed purely to consumers as "educational" scores. VantageScore, by contrast, is used by lenders.
The Future
Regardless of the debate, it appears that VantageScore is here to stay, experts say.  The company, meanwhile, has plans to expand.
"Five years from now, we'll be in the mortgage space and have more adoption," says VantageScore's Burns.
What does its main competitor see as the future for VantageScore? FICO is reluctant to offer any specific predictions. "It will be interesting to see how they fare in the marketplace going forward, while we maintain the things we've done successfully and continue to introduce new products and innovations," says Greg Pelling, vice president of scores and analytics at FICO.
And despite the advantage FICO holds in the marketplace, VantageScore remains confident about its present, as well as the next half decade of life. "We are a major player now," says Burns.
More from CreditCards.com: