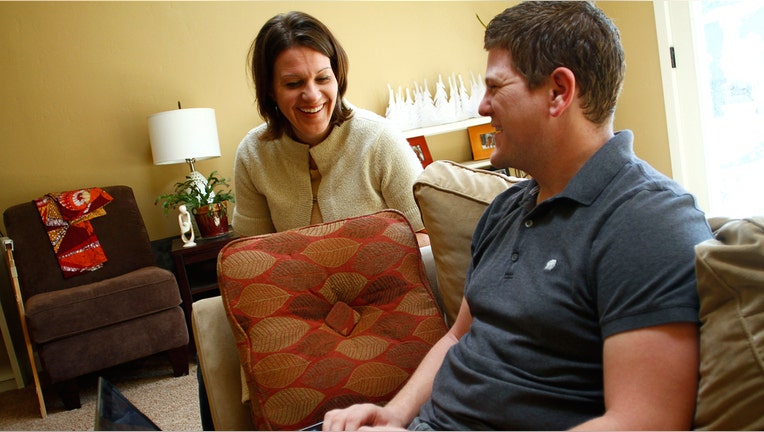 Love is hard.
Anyone who has been or is in a romantic relationship knows how much work a successful relationship can be. One of the most significant issues facing couples frequently is money.
Far too many couples are long overdue for the "money talk," according to personal finance expert Nicole Lapin, who says couples need to define clearly financial roles and responsibilities sooner rather then later.
"You need to divide and conquer when you are in a relationship when it comes to money," Lapin says. "It is never too late to have a money talk."
One of the major obstacles is that – more often than not – both people in a relationship feel as though they are the better one at handling finances.
According to a Capital One Second Look survey of people in a relationship, 72 percent of women feel that they are the CFO, or Chief Financial Officer, of their household while 83 percent of men reported the same.
Overall, more than three quarters of Americans view themselves as the household's CFO, which can lead to problems.
"There's one CFO in a household," Lapin said. "Just one."
She suggests couples divide their money: 15 percent to one, 15 percent to the other and 70 percent of the income to be shared.
"In the beginning it is really important to figure out who is going to take care of the bills, who is going to look at mistakes on  a credit card, who is going to actually have their name on the bills because that person who doesn't have their name on the bill is not going to wrack up credit," Lapin said.
The money talk is increasingly important for Hispanic households where studies show Latinas are becoming more and more the driving force behind family purchases, including homes.
Interestingly enough, the Capital One survey also found that the more someone earns, the more they prefer that their partner focuses on financial issues.
Watch the video above for more tips and information.
Bryan Llenas currently serves as a New York-based correspondent for Fox News Channel (FNC) and a reporter for Fox News Latino (FNL). Click here for more information on Bryan Llenas. Follow him on Twitter 
@BryanLlenas
.