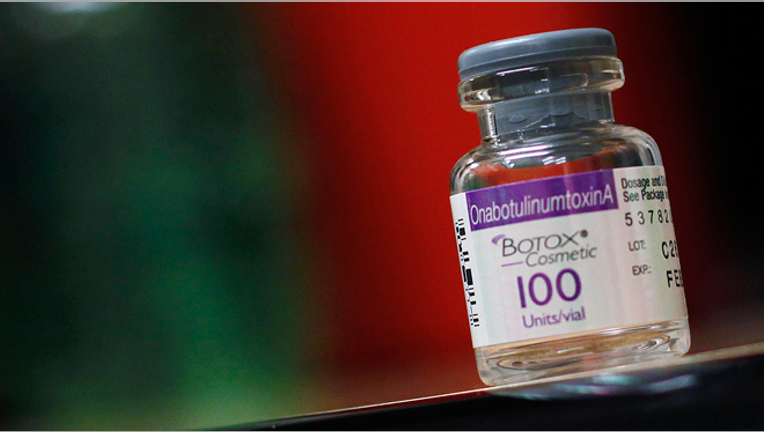 Valeant Pharmaceuticals (NYSE:VRX) sweetened its takeover bid for Botox maker Allergan (NYSE:AGN) on Wednesday, offering to buy the company for $49.4 billion in cash and stock.
Valeant raised the cash portion of the offer by $10 a share to $58.30. The new proposal is valued at a total of $166.16 a share, up from Valeant's initial bid of $152.89 a share, or $45.5 billion.
The Canadian drug company also proposed a contingent-value right of up to $25 a share based on sales of vision-loss drug DARPin. Valeant pledged to invest $400 million in the drug's development and retain the Allergan employees who are working on the treatment.
In a statement, Allergan said its board will "carefully review and consider" the latest proposal from Valeant. No action by stockholders is required at this time, the company added.
Earlier this month, Allergan turned down the unsolicited offer from Valeant, saying the deal would undervalue the company. Valeant has teamed up with activist investor Bill Ackman's Pershing Square Capital Management to pursue a takeover. Ackman has disclosed a 9.7% stake in Allergan.
When it rejected the overture, Allergan said Valeant's proposal had a large stock component. Allergan also voiced concerns over Valeant's business model, saying it relied too heavily on acquisitions rather than drug development.
Valeant had said it was working on an improved offer and would defend its business during a presentation scheduled for Wednesday.
A day earlier, Allergan reiterated its concerns over a combination. The company also claimed Medicis and Bausch & Lomb, two of Valeant's recent acquisitions, have lost business and market share.
Also on Wednesday, Valeant unveiled a $1.4 billion deal to sell the commercial rights to five skin-care products to Nestle. The move will broaden the Swiss food company's dermatology portfolio, as Nestle continues to expand into health and medical products.
Valeant chairman and CEO J. Michael Pearson offered to meet in person with Allergan management to discuss Allergan's concerns over the potential transaction.
"It appears based on Allergan's recent public statements that you have a fundamental misunderstanding of our business model and its performance," Pearson wrote in a letter to Allergan. "We would be delighted to provide you and the Allergan board with the opportunity to better understand our business model and address any concerns that you may have."
Valeant shares fell 0.8% to $128.96 in pre-market trading. Allergan ticked 0.6% lower to $163.99.