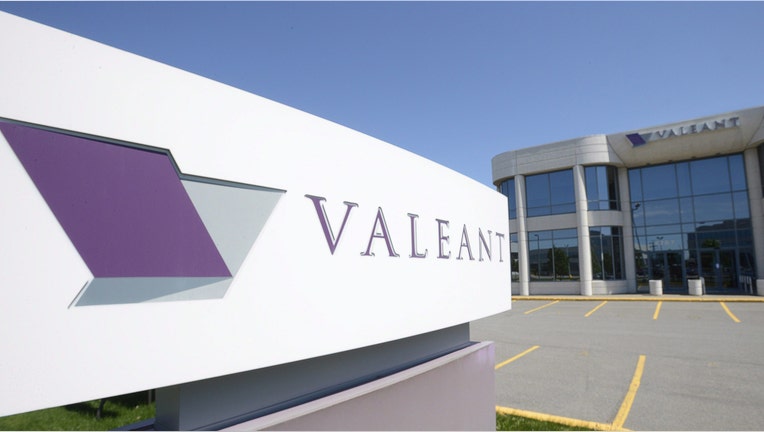 Valeant Pharmaceuticals International Inc. defended its relationship with a specialty pharmacy that distributes some of its drugs, following a critical report that wiped as much as $20 billion from its market value on Wednesday.
Short-selling research firm Citron Research released a report Wednesday that raised questions about Valeant's relationship with a specialty pharmacy known as Philidor.
The report accused Valeant of creating a network of "phantom captive pharmacies" in order to book revenue for products that it hasn't sold.
The report cited a New York Times article from Monday that alleged Valeant, which is facing scrutiny over big price increases for some of its drugs, uses Philidor to keep prices high for its dermatology products.
Valeant responded to the allegations raised in Citron's note, saying in a statement that it only books sales when products are dispensed to patients. Valeant said inventory at Philidor pharmacies is included in its consolidated inventory balances, and there is no sales benefit from holding inventory at the specialty pharmacies.
Valeant's shares, which dropped as much as 40% on Wednesday, recently pared much of their earlier losses and were recently down 22% at $114.74.
In its statement, Valeant also said sales to Philidor are considered "intercompany" and aren't reported in the consolidated financial results it reports externally. On a conference call to discuss Valeant's earnings on Monday, Chief Executive J. Michael Pearson had said the company consolidates Philidor's financials.
The report also sent shares of other drugmakers tumbling. Shares of Endo International PLC were recently down 9.6%, while shares of Horizon Pharma PLC fell 4.7%. Shares of Allergan were essentially flat after falling as much as 9.8% earlier in the day. Endo and Allergan both provided statements to ease concerns about specialty pharmacies.
By Chelsey Dulaney