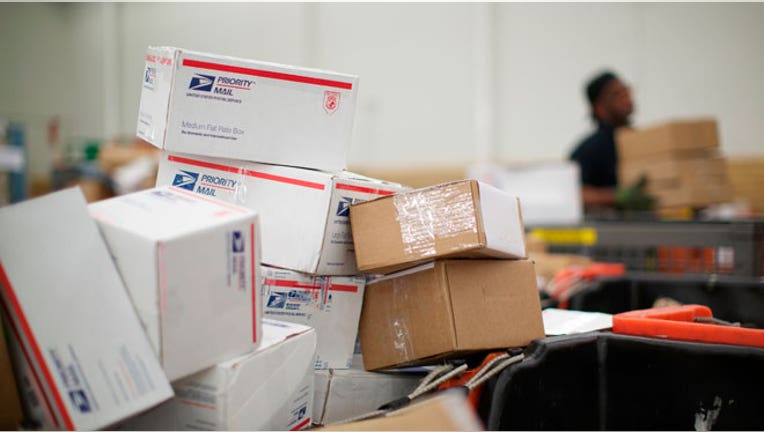 The U.S. Postal Service will be in high gear this holiday season, announcing Thursday that it will deliver packages seven days a week in major cities and high-volume areas.
The Postal Service said it was expecting double-digit package volume growth this season. Sunday deliveries will begin Nov. 17 and continue until Christmas Day. During that time, the Postal Service anticipates 12% growth in package delivery – anywhere from 450 to 470 million packages.
"The Postal Service will be out making deliveries every single day during the holiday season, including Christmas Day," Postmaster General Patrick Donahoe said. "During the holidays, no carrier makes more deliveries to more places than the Postal Service, and this year, we're raising the bar with enhanced tracking and Sunday delivery."
And while many gift-givers will ship packages purchased in-store, online shopping is also predicted to grow this holiday season, adding to package delivery numbers. Shop.org is forecasting that online sales will grow between 8% and 11% in November and December, with shoppers spending as much as $105 billion online.
"E-commerce package business continues to be a big player now more than ever, so we've enhanced our network to ensure America that we'll deliver their cards, gifts and letters in time for the holidays," Donahoe said.
The other major delivery companies are also expecting record holiday seasons. FedEx forecasted an 8.8% increase in seasonal deliveries, to 290 million shipments between Black Friday and Christmas. Meanwhile, UPS said it expects to deliver 585 million packages in December alone – an increase of 11% over 2013.