User's Guide to Obamacare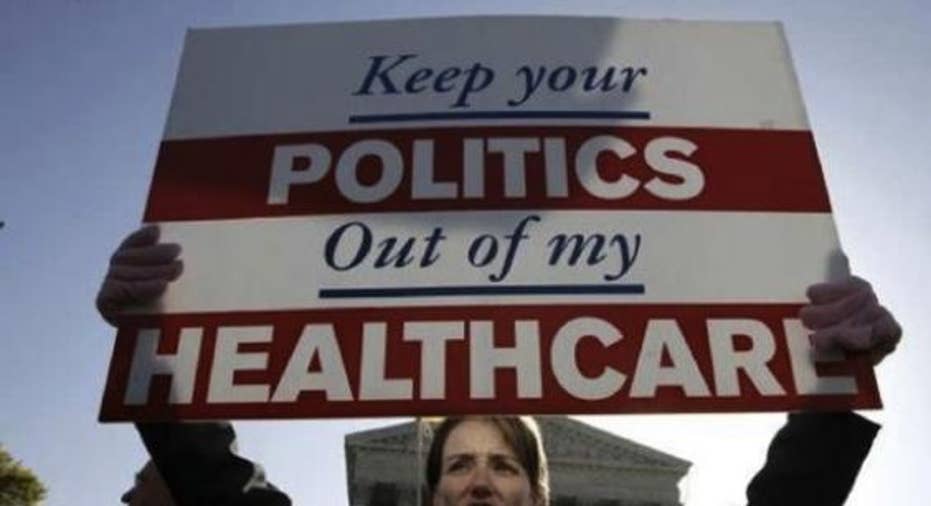 Tune in all this week for our User's Guide to Obamacare special coverage starting 6pmET. The new Obamacare health insurance exchanges open Tuesday, Oct. 1. This is the first time that individuals will be able to sign up for health insurance offered under the controversial Affordable Care Act. Opening of the exchanges marks the starting gun for the law's implementation, which is the biggest overhaul of the nation's health care system since Medicare in 1966. The devil will definitely be in the details -- and there are a lot of them -- and none has been more controversial than the individual mandate.
Tonight on The Willis Report on the Fox Business Network we'll be talking about the mandate and what it means to you. The government is requiring individuals to have health care coverage. And the requirement extends to you and everyone in your household, including spouses and dependents. The coverage can be issued by your employer, through federal programs like Medicare, Medicaid, CHIPS and the Veterans Administration, or it can be purchased through private networks. Failing those options, individuals are required to buy coverage through the Obamacare exchanges opening Oct. 1. Individuals must be able to prove coverage beginning Jan. 1, 2014.
The law's authors are hopeful that premiums from young people who comprise the largest numbers of the uncovered will help pay for older Americans who don't have coverage. Despite all that attention to the mandate, 26 percent of Americans aren't aware of the requirement or didn't think the law included it, according to a March 2013 Kaiser Family Foundation poll.
There are penalties for failing to comply. If you do not have the minimum level of coverage and do not qualify for an exemption, you must pay a penalty to the IRS at the end of the tax year. The penalty for the first year is up to $95 per adult and $47.50 per child, or 1 percent of family income, whichever is greater. The fine, however, increases over time and in 2016 will be as much as $695 per adult and $347 per child (up to $2,085 for a family) or 2.5 percent of family income, whichever is greater.
We said everybody must prove coverage, but there are some exceptions to that rule. If you can't afford coverage because premiums cost more than 8 percent of your household income, you don't have to have coverage. Also, if you don't make enough money to file a tax return, you are also exempt. If you live in one of the many states which opted not to expand Medicaid under Obamacare, you also don't have to participate. Other exemptions exist, but they are fairly narrow, usually for people already receiving health benefits from the government, such as Native Americans.
Your first chance to prove coverage will be with the filing of your 2014 tax return on April 15, 2015. Job-based plans, including COBRA, or coverage from a retirement plan will likely satisfy the mandate. Coverage from Medicare, Medicare Advantage, Medicaid, CHIPs, some VA programs or TRICARE coverage for our military members and their dependents will satisfy the requirement. Likewise, you can buy coverage from a government exchange or a private exchange. Take care with the latter, though, because Obamacare has fairly high requirements for coverage that a private plan may not meet.