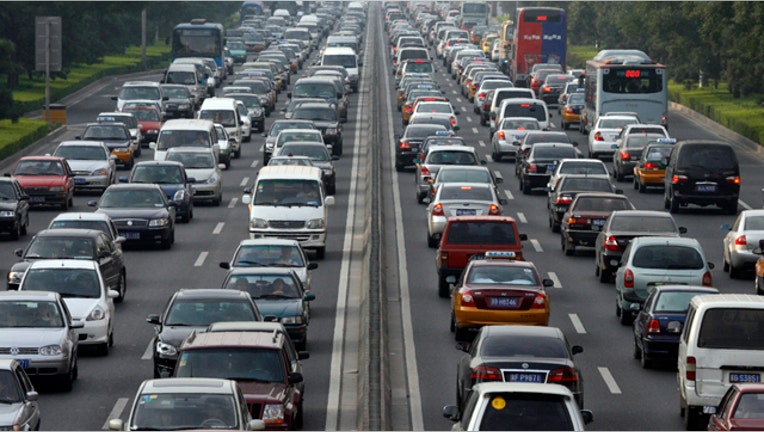 While used-car depreciation has been all over the map the last five years, prices have stabilized recently and are expected to remain stable for the next few years. Stable rates of depreciation for used cars help consumers get a good idea of what their cars will be worth when they are ready to sell or trade for a new car. Similarly, used-car buyers can budget more effectively for a car they plan to purchase in the coming years, knowing that, on average, prices will be similar to what they are right now. There is one exception: pickup trucks. They will continue to experience more dramatic fluctuations.
In recent years, car owners were often surprised at their car's value when it came time to sell or trade. The year 2008 had the highest rate of used-car depreciation in the last 20 years at 26.5%. The year 2009 had the lowest rate at 11.1%, according to an analysis by the National Automobile Dealers Association, or NADA. That means, for example , that a used car worth $12,000 would have declined by as much as $3,180 in 2008 or as little as $1,332 in 2009.
Used-car depreciation rates are slowly stabilizing, and the last couple of years of data have allowed analysts to feel comfortable forecasting only small increases in depreciation rates for the next two years. NADA projects that used cars will depreciate an average of 15.7% in 2012, 15.9% in 2013 and 16.6% in 2014. These rates are still well below the 21% average rate that the used-car market saw from 1996 to 2007.
This is great news for consumers interested in buying or selling a used car in the next couple of years, since they can get a good idea now what their cars will be worth in the years to come. To do this, simply research used-car prices at an independent automotive pricing website for the same make and model, with their projected miles at the age you expect to sell. For example, if you expect to sell your car when it is 5 years old with 62,000 miles on it, look up the current price for the same make and model that is a 2008 model with 62,000 miles.
However, pickup owners are the exception to NADA's averages. Large pickup truck depreciation has been steadily rising since 2009, from a low of 6.2% in 2009 to 12.4% in 2011. As a result, pickup truck sellers over the last few years have been able to get more for their used pickups, while buyers have had to pay more, primarily because of high demand and low availability. However, increased availability and lower demand have resulted in higher rates of depreciation and NADA is projecting pickup truck depreciation to rise to 15.7% in 2012, 15.2% in 2013 and 16% in 2014, making pickup trucks a boon for new buyers and a bust for sellers.
Get more news, money-saving tips and expert advice by signing up for a free Bankrate newsletter.
Bankrate's content, including the guidance of its advice-and-expert columns and this website, is intended only to assist you with financial decisions. The content is broad in scope and does not consider your personal financial situation. Bankrate recommends that you seek the advice of advisers who are fully aware of your individual circumstances before making any final decisions or implementing any financial strategy. Please remember that your use of this website is governed by Bankrate's Terms of Use.