Use Caution When Making Political Donations With Credit Cards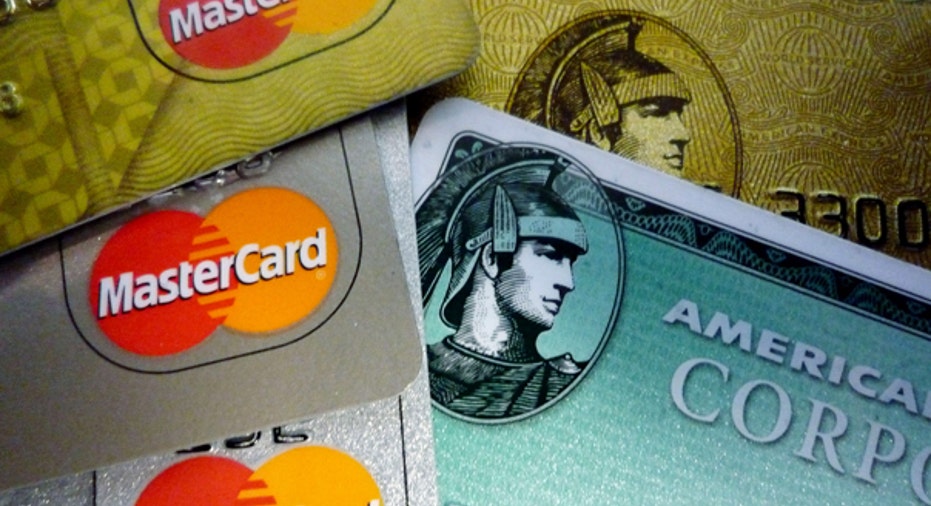 This election season, it's easier than ever to use your credit card to give to your favorite candidate or cause. But don't let the bunting and balloons dull your senses. Take appropriate precautions or your credit can fall in value faster than last year's campaign promise.
Experts warn you're particularly vulnerable to having your card information stolen and your identity hijacked by political donations because:
You're emotional. Your passion for a cause could allow you to let your guard down.
New technology has made giving political donations by credit cards an any time, anywhere activity for the campaigns.
A campaign has one overwhelming focus -- winning. Credit card security is at best one of many secondary concerns.
The same old crooks are out there, looking for weak spots where they can dip their sticky fingers. 
Donate anywhere
You can go to your candidate's website, of course, and use your card to make an easy point-and-click donation. Or in the latest twist, a growing number of campaigns -- including those of President Barack Obama and Mitt Romney -- are using mobile card reading devices that can take your donation instantly on the spot with a smartphone.
That means no more fumbling for cash at a political rally or having to find the checkbook and a stamp when the giving mood strikes. Sound convenient? Absolutely. That's probably why more people than ever are using plastic for political donations.
But before you hit that "Donate now" button or hand your Visa to a campaign worker equipped with an iPhone and a credit card dongle, remember that giving with a credit card does carry risks.
"Campaigns are typically being run on shoestring budgets, and they all want to spend as much money as possible on advertising," says David J. Shannon, a Philadelphia-based data-security lawyer. "So you have to wonder, are they spending the money to hire experienced IT consultants to make sure they have adequate security? Or are these sites being set up by young, idealistic volunteers who might not know what they're doing?"
A May 2012 Washington Times story underscored the concern. The newspaper found that a super PAC (political action committee) that raised more than $50 million for Mitt Romney, Restore Our Future,  was using an online donation system that lacked the most basic security measures, exposing credit card data to pretty much anyone.
Melanie Sloan, executive director of the watchdog group Citizens for Responsibility and Ethics in Washington, said she wasn't surprised to hear about the security breach. "Super PACs are sloppy because they don't expect to be getting a lot of small donations online," she said. "They set up these websites to give the illusion that this is some kind of grassroots thing, but what they're really expecting is million-dollar checks."
She believes most politicians, at least at the national level, take appropriate steps to make sure their sites are secure, if only because they don't want the negative press if the data does get stolen.
Tom Lee, a software developer at the Sunlight Foundation, which studies money in politics, says political donors who want to use a credit card should take the same steps experts advise when shopping online, such as looking for "https" in the browser and using a secure connection.
It's also a good idea to read the site's privacy policy, says Lee, who has experience setting up donation websites. Often, political groups sell or give contact information to other candidates or groups, and you could end up with a flood of solicitations. Also, remember that if you give more than $200 to any candidate, your name will go into a federal database where anyone can see it, including your nosy neighbors.
Lee says mobile card reader technology is extremely secure, so it's most important to make sure the campaign worker who scans your credit card is legitimate. "It's just like when you hand your card to server in a restaurant," he says. "It's probably fine, but you're playing the odds to some extent."
Even if you donate on a secure site or mobile device, Lee and Shannon note that there's a chance your data could be compromised later. "Unlike a retail store, campaigns are temporary by design, and a lot of them will shut down by January 2013," Shannon says. "You can't know what will happen to the data at that point, or if they're properly handling it."
Once you're confident a site is secure, there's one more fact to consider when giving with a credit card: part of your donation will go to pay a processing fee, so your candidate or cause won't get as much as they would if you paid with a check, says Beth Robertson, director of payments research for consulting firm Javelin Strategy & Research.
The processing fees, which are routine for all credit card transactions, usually range from 1% to 4%. Candidates generally don't mind paying those fees, Robertson says, because research suggests that people generally give more when they donate with a credit card.
In Shannon's opinion, however, writing a check is the smarter move. "Donors should think about what they're risking for convenience," he says. "It's much safer to write a check and mail it in. Plus, the candidate will get more of your donation because there's no processing fee."
Barry Maher, a writer and speaker in Corona, Calif., who has made many political donations via credit card, says he knows he's taking a small chance, but it's worth it.
"I used to get a lot of political mailers, and they would just pile up," he says. "Now, I get emails from various campaigns and if it's someone I want to give money to, I just click and give that way. I think I give more now that I'm able to do with credit card because it's just so easy."
Maher says he's confident in his computer's security software and notes that using the mail has risks, too. "Not long ago there was a mail theft ring out here and someone got hold of one of my bank statements," he says. "I had to freeze all my bank accounts, and it was a big hassle. So you're taking a chance no matter what you do."