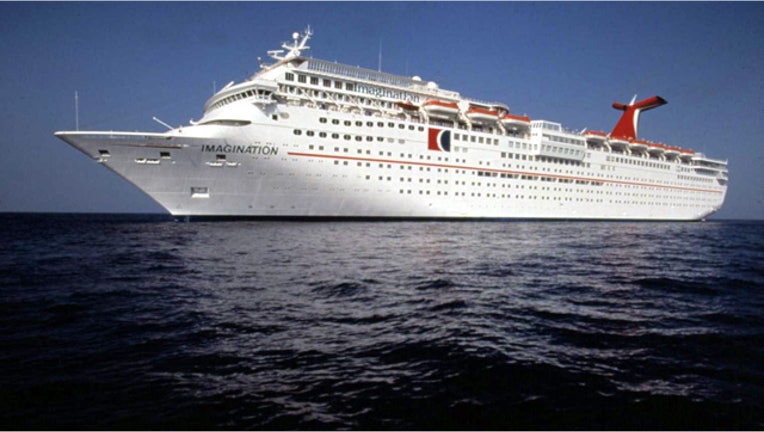 Personal loans are most often used to consolidate debt or pay off credit card bills. But they can also be used for a world of travel opportunities.
Examples include:
Buying a boat or RV.
Paying for first-class airfare or luxury accommodations.
Taking a cruise.
Going on a safari.
Just about any type of travel you dream of, a personal loan can help you afford it.
Personal loans typically are for amounts ranging from $5,000 to $35,000. Terms are usually measured in years rather than weeks, months or decades. But be advised: interest rates can be high, and there can be fees, as well.
RATE SEARCH: Vacation plans made? Compare personal loan rates.
By Land Or Sea
Personal loans are unsecured, which means you don't need a home, car or other asset to get this type of financing.
If you're planning to buy a boat, camper or other recreational vehicle, a secured loan usually offers a lower interest rate than a personal loan, says Mike Osborn, chief marketing officer at Upstart Network, a personal loan company in San Carlos, California.
That's because with a secured loan, the lender can repossess the asset if the borrower doesn't make the payments. With an unsecured personal loan, the lender doesn't have that recourse.
That makes the unsecured personal loan riskier for the lender, says Ryan Bailey, head of consumer deposits, payments and non-real estate lending at TD Bank in Cherry Hill, New Jersey.
Still, some people prefer to use a personal loan instead of a secured loan to buy a boat, RV or even part ownership of a helicopter.
A personal loan can be easier and faster to get, says Kristin Shuff, group vice president of marketing at Lightstream, an online lending division of SunTrust Bank, in San Diego.
"There are secured loans, but there's an additional process to secure (the asset). The personal loan keeps it simpler, and it can be quicker," Shuff says.
Dream Vacation
A personal loan also can be used for travel that doesn't involve buying a boat or RV.
"If there isn't an asset to secure the loan, an unsecured loan is great," Bailey says.
"Plenty of people do use (a personal loan) for that trip of a lifetime," says Osborn.
Travel can be costly. Expenses include more than just airfare and accommodations, such as:
Ground transportation.
Meals.
Attraction tickets.
Guides.
Tips.
Souvenirs.
Incidentals.
And more.
RATE SEARCH: Fund your trip of a lifetime with a personal loan. Apply today!
Where To Go
The U.S. Tour Operators Association, a trade organization in New York, recently surveyed its members about travelers' preferred destinations.
The top U.S. choices were Alaska, Arizona, California, Florida, Hawaii, New York, Nevada and Washington, D.C.
The most popular international destinations were China, France, India, Italy, Peru, South Africa and the United Kingdom. Trending new destinations included Colombia, Cuba, Ethiopia, Iceland, Myanmar and Japan.
Copyright 2016, Bankrate Inc.