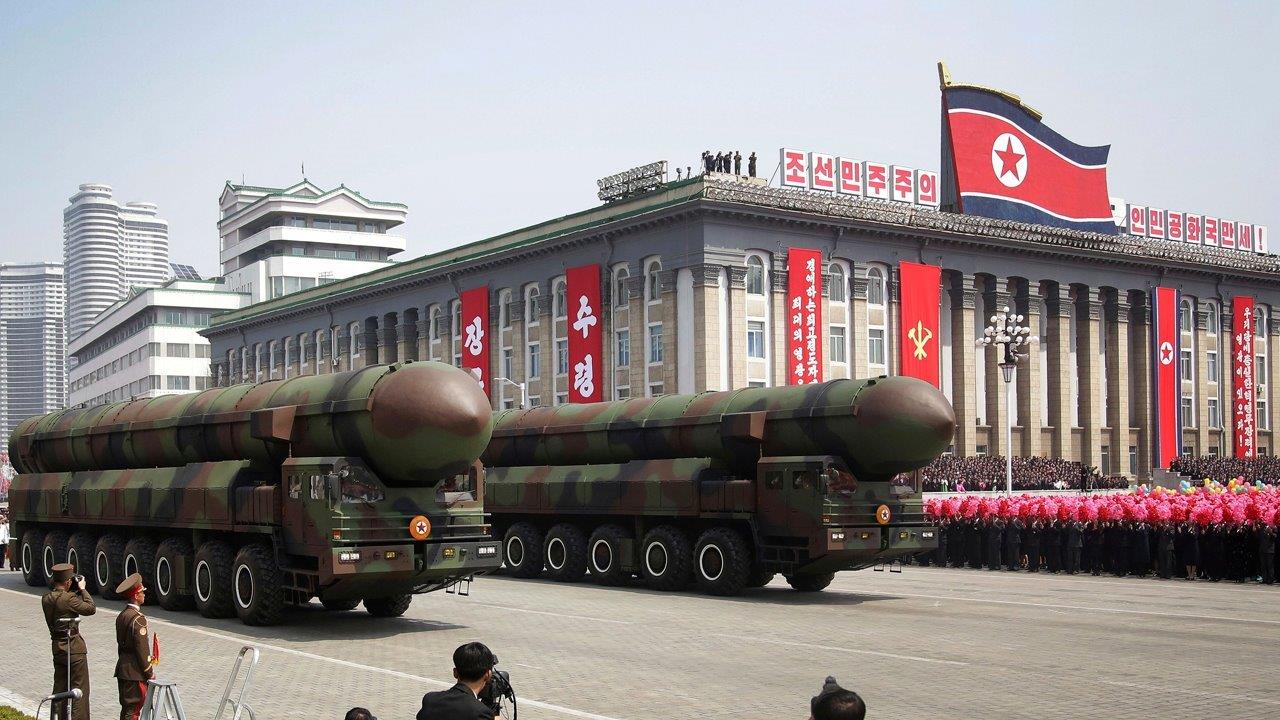 Defense Secretary James Mattis and Secretary of State Rex Tillerson wrote on op-ed for the Wall Street Journal on North Korea which revealed they do not want a regime change, they would like to see denuclearization and that negotiation talks were still on the table. Admiral Robert Natter (Ret.), former U.S. Fleet Forces commander, told FOX Business that Tillerson and Mattis's approach stresses the importance to China of negotiation.
"The United States appropriately is stating enough, 'we are not going to be duped in this process approach any longer.' They want and they need an obvious statement on the part of North Korea preceded by actions," he said to Dagen McDowell on Mornings with Maria.
Natter described what a campaign to eliminate North Korea's missile capabilities would look like. In his opinion it would be "the ugliest military action we would have seen since World War II."
"That would be a campaign of last resort as you well know – only when all diplomatic efforts are exhausted – but it would obviously be proceeded by an air campaign, a missile campaign. Hopefully it would be conventional but it would be ugly by any, any description," he said.
More From FOXBusiness.com site
Natter, who spent his U.S. Navy career on surface ships, also discussed the role of cruisers and destroyers.
"Cruisers and destroyers have a large number of surface to surface missiles, Tomahawks, they also have a very able surface to air capability against opposition aircraft and they have a missile defense capability against the launch of missiles whether they be conventional or nuclear armed."