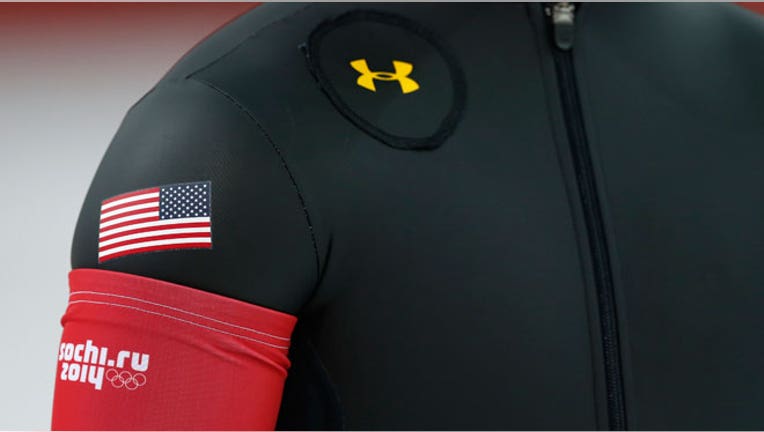 Shares of Under Armour (NYSE:UA) made a comeback Friday after the athletic apparel maker extended its partnership with the U.S. Speedskating team for another eight years.
The announcement, which came as the team prepared to take the ice for three more events on Friday, put to rest accusations that its high-tech suits were at fault for the team's slower-than-expected performance at the Sochi Games.
The maker of athletic skin suits, which has long prided itself on its apparel's ability to compliment athletes' efforts by enhancing their time and providing compressive muscle support, was sidelined last week by accusations from team members that its new high-tech suits were at fault for their disappointing performance at the Sochi Winter Olympics.
The team ditched the "Mach 39" Under Armour suits and switched to an older-model Under Armour uniform. However, those also failed to stem their misfortunes.
"It has always been Under Armour's mission to make all athletes better, and we are proud to make our biggest commitment ever to the US Speedskating team by providing these championship competitors with leading innovations and training resources to help them fulfill their dreams on the world's biggest stages," Under Armour CEO Kevin Plank said in a statement.
The Baltimore-based athletic apparel company joined forces with US Speedskating in 2011. While their contract was set to expire this year, the new deal keeps Under Armour as the National Team's exclusive competition suit provider through Dec. 31, 2022.
On Friday, US Speedskating president Mike Plant said the team "remains extremely grateful" for having such a "supportive partner" in Under Armour.
"The length and scope of this agreement send a strong signal about Under Armour's commitment to our athletes and will best position them to skate with confidence and a competitive edge well into the future," Plant said.
Under Armour also has uniform-exclusivity agreements with the USA Bobsled and Skeleton, USA Gymnastics and Canada Snowboard teams.
Its shares were up about 3.5% to $110.69 in recent trade.