US Air Force rolls out new official uniform
The U.S. Air Force began making a new uniform available to all of its members on Monday, featuring the same pattern as those worn by some members in combat.
The pattern, known as Operational Camouflage Pattern (OCP), is already worn or owned by 100,000 airmen, including those deployed in the Middle East. It is now an option for all individuals across the service until its mandatory implementation within a few years. It is designed to better blend in to various environments – a pattern also worn by the U.S. Army.
Air Force leadership said it made the decision following feedback from personnel who wanted to fit in with soldiers on the battlefield and benefit from the design's enhanced fit and functionality.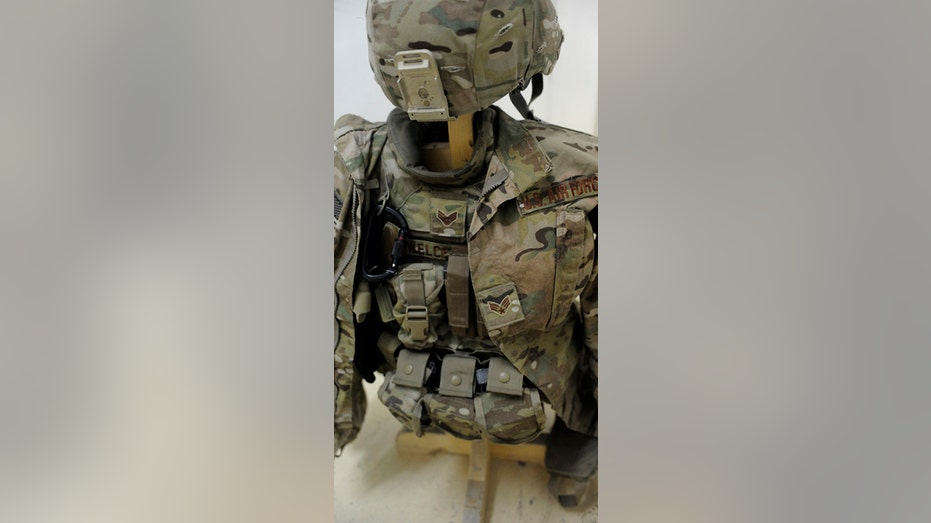 "This celebrates joint warfighting excellence as OCPs will become the joint combat uniform for Airmen and Soldiers while patches and nametapes will identify our respective services," Air Force Chief of Staff Gen. David L. Goldfein said in a statement.
The Air Force uniform will have its own specific features, including spice-brown colored name tape and tan t-shirts and belts. The branch will also bring back squadron patches to emphasize identity.
Members of the Air Force will get extra cash beginning this month in order to purchase the new uniforms, which are lightweight and flame retardant.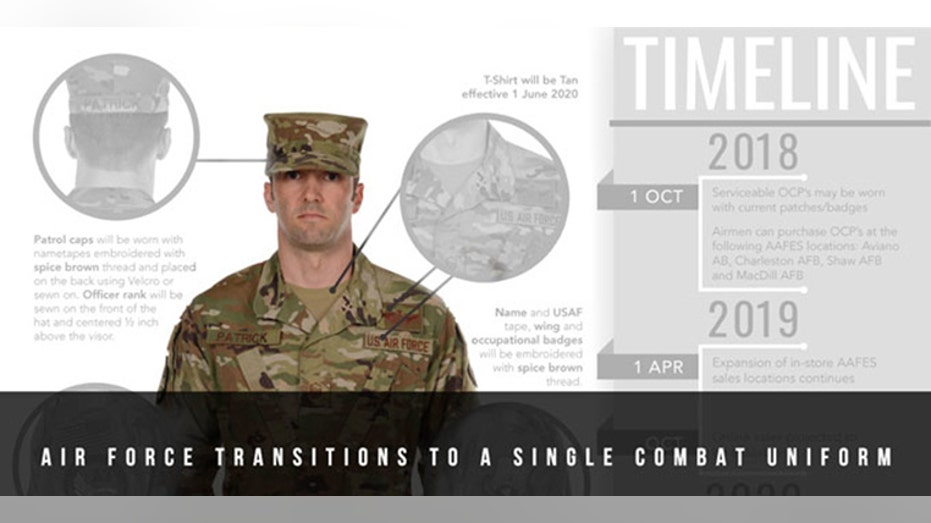 The updated uniform rollout will take place over the course of three years, and all Air Force members will be required to wear it by April 2021. Members will also be required to transition to brown boots, from the sage green or desert sand currently worn, and by June 2020 officer rank insignia will be spice brown. First Lieutenant and Lieutenant Colonel rank insignia, however, will be black.