UPS to Give Customers More Control Over Delivery Timing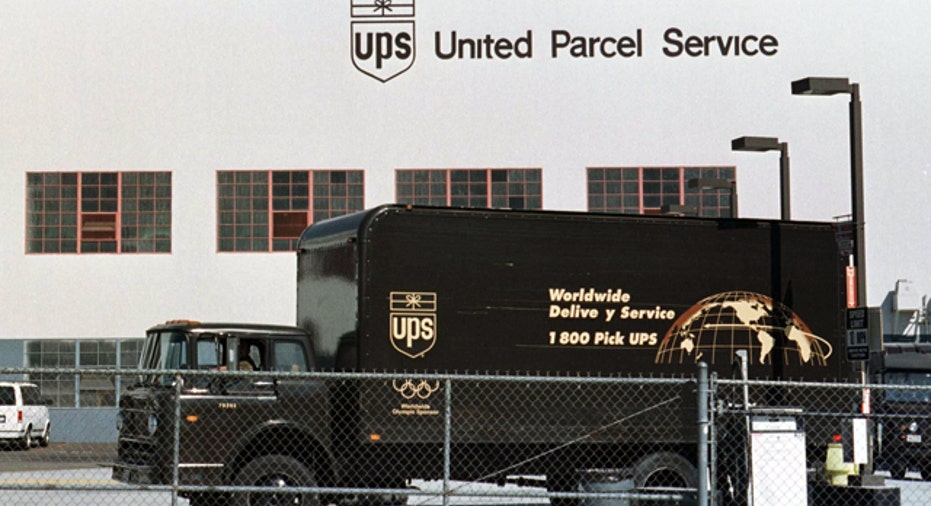 United Parcel Service is launching a new service in time for the peak holiday shipping season that gives residential consumers -- a growing portion of its business -- more control over when and how their packages are delivered.
The flexible shipments are a response to consumer frustration with missed packages as ``e-tailing,'' or purchases made by consumers on the Internet for home delivery, is escalating.
UPS My Choice, a free service, as well as a premium membership, increase chances of successful first-time delivery as consumers get alerts and details on the specific timeframe for a shipment.
Chief Executive Scott Davis declined to estimate likely revenue from the new service, which he said will ``make the missed delivery notice extinct, a fossil from the past.''
The world's largest package delivery company, citing figures from research firm comScore, noted a record $32.6 billion in retail online holiday spending last year.
E-tailing sales could be even bigger this year despite the overall sluggishness of the economy and is a growth segment for UPS, said Alan Gershenhorn, the company's chief marketing officer.
Davis and Gershenhorn made the announcement in New York on Wednesday, and other UPS executives met with reporters in Louisville, where the company began its first investor meeting in more than three years.
UPS notes an estimate of nearly $279 billion in U.S. online retail sales in 2015, up sharply from $176 billion in 2010, citing a Forrester forecast.
UPS delivers to more than 100 million U.S. residential addresses annually. Residential deliveries driven by e-commerce account for 35 percent of the company's total domestic shipments.
Fifteen years ago, just 10 percent of the company's U.S. shipments were to residential customers. UPS averaged 13.3 million package deliveries daily domestically in 2010, of a total global 15.6 million daily average.
The new steps are being taken largely in response to feedback on customer frustration over missed residential shipments, or missing shipments when packages were left without requiring signatures., UPS executives said.
Television retailer QVC Inc is among the initial wave of companies offering its customers self-service deliveries through UPS's My Choice services.
The services, available Oct. 3, will debut in the U.S. and could be expanded globally.
Tim Borrell, senior director of marketing at UPS, said the new services are unique to UPS.
The free My Choice option gives consumers a day's notice via phone, e-mail or text alerts, giving a four-hour delivery window. Consumers can electronically authorize release of a package that needs a signature, or for a $5 fee they can reroute the package to another address or deliver it to a UPS Store.
UPS My Choice Premium Membership, for a $40 annual fee, adds an online delivery calendar that shows status of the shipment as well as a two-hour delivery window. A $5 fee is charged only when a package does get delivered within that window. (Editing by Gerald E. McCormick)