UPS Shares Slide as Shipping Giant Slashes FY View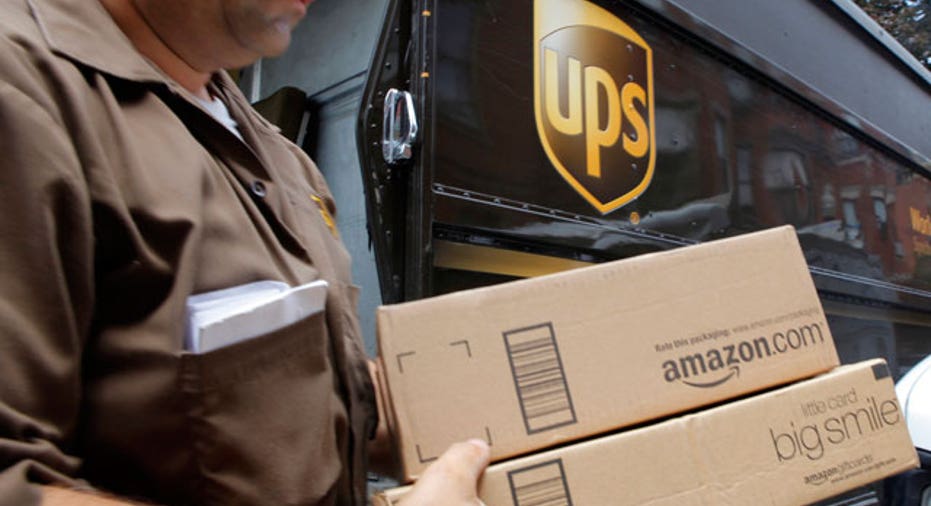 Shipping giant UPS (NYSE:UPS) forecast full-year earnings below its previous outlook on Friday, saying fourth-quarter results were weighed down by the shortened holiday season that triggered an influx of last-minute orders and late deliveries.
The Atlanta-based package deliverer said it anticipates adjusted fiscal 2013 earnings of $4.57, down from an earlier guidance of between $4.65 and $4.85 and below average analyst estimates of $4.75 in a Thomson Reuters poll.
Shares of UPS fell 4% to $96.50 in early trade.
An unexpected late-season surge in demand caused many UPS packages to arrive after Christmas, forcing the company to promise refunds to miffed customers. While it hasn't said how many were delayed, it admitted to hiring 85,000 seasonal workers, 30,000 more than planned.
Two days before Christmas on Dec. 23, UPS shattered its peak-day delivery record with more than 31 million packages delivered. The record, which was 13% above the previous peak, occurred six days later than expected and was 7.5% bigger than planned.
For the busy fourth-quarter, UPS it anticipating earnings per share of $1.25, below the consensus view of $1.43.
It is, however, maintaining its fiscal 2014 outlook for now, expecting earnings growth of 10% to 15% above 2013's adjusted results. Analysts on average most recently called for full-year earnings of $5.49.