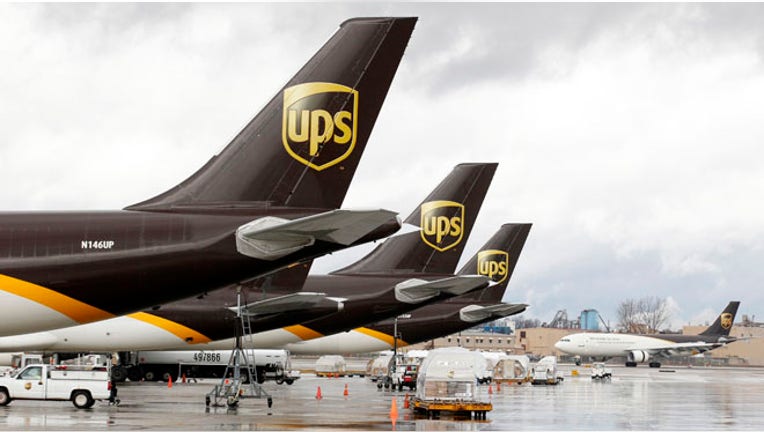 The shipping giant announced Friday it named David Abney, who currently serves as chief operating officer, the company's new chief executive. UPS (NYSE:UPS) also appointed Abney to the board of directors. Scott Davis, who has served as CEO since 2008, will retire from the company and take the role of non-executive chairman. Both moves are effective September 1.
"David (Abney) possesses tremendous depth of understanding of the rapidly evolving transportation and logistics markets. His capability to anticipate global trends, identify risks and guide the company and our clients to capitalize on opportunities has proven invaluable," Davis said of his successor in a press release.
Abney, who will become the firm's 11th chief executive, is a 40-year UPS veteran who got his start at the company in 1974 as a part-time loader, packing deliveries in trailers.
"I'm very excited, but I'm really a product of UPS excellent management development," Abney told FOX Business' Maria Bartiromo in an interview on 'Opening Bell' Friday.
Prior to his position as COO, Abney served as president of UPS International, leading the shipping company's global logistics capabilities and overseeing global acquisitions to expand service capacity and local market presence. In addition, he was appointed president of SonicAir same-day delivery service that moved UPS into the service parts logistics sector. He also lead the team that completed the acquisition of Fritz Companies, one of UPS' largest buys.
"I am deeply honored to be selected by the Board to serve as CEO. The company has provided me tremendous opportunity, amazing career experiences and rewarding professional development.  I believe it is my duty to create an environment where talented UPS people can excel by helping our customers to accomplish their goals," Abney said of his new role.
Abney succeeds 29-year UPS veteran Davis, who joined the company in 1986 after the shipping giant acquired tech company Morrow, where he served as chief executive.
Through his tenure with the company, Davis served in many roles including responsibilities in finance and accounting, before a promotion to the CFO role and joining the UPS Management Accounting Committee in 2001.
"As the Chairman and CEO for the past nearly seven years, Scott Davis has skillfully guided UPS through one of the most turbulent global economic periods in history while executing growth strategies in emerging markets and specialized business segments," David Ackerman, UPS board of directors and chairman of the nominating and corporate governance committee said in a press release.
In 2006, Davis was named vice chairman and elected to the board of directors in the same year. At the start of 2008, he was promoted to the company's top c-suite position and chairman of the board.
Under Davis' leadership, UPS expanded the company's capabilities in Europe and Asia, including the Intra-Asian air hub opening in Shenzen.
He told Maria Bartiromo UPS faces a challenge in the e-commerce space.
"E-commerce is growing about four times what GDP is growing. That causes challenges and less density in deliveries, but it's a great opportunities with the more packages that come into our network," Davis said.
Abney said growing international businesses – including in emerging markets -- is an opportunity for the company, and that's where the focus will turn over the next few years as it increases its package-delivery network there.
Shares of UPS were relatively unchanged in recent trade.