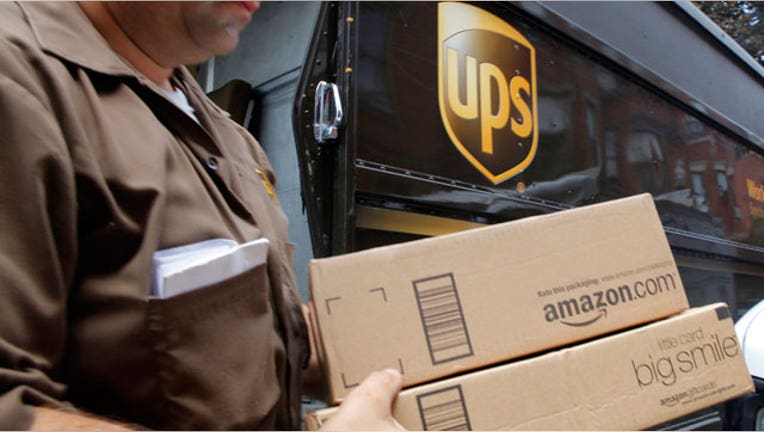 Shipping giant UPS (NYSE:UPS) weighed in on Thursday with a 6% rise in first-quarter profits thanks to a rise in U.S. demand, but the economic bellwether's earnings trailed consensus calls on Wall Street.
In the wake of the earnings miss, shares of the Atlanta-based shipper slumped close to 3%.
UPS, which is the world's largest package delivery company, said it earned $970 million, or $1.00 a share, last quarter, compared with a profit of $915 million, or 91 cents a share, a year earlier. Analysts had called for EPS of $1.02.
The FedEx (NYSE:FDX) rival said revenue rose 4.4% to $13.14 billion, missing the Street's view of $13.27 billion. Operating margins expanded to 11.9% from 11.7%.
"These results demonstrate that UPS is providing its customers with the solutions needed for today's ever-changing market conditions," CEO Scott Davis said in a statement.
Despite the weaker-than-expected numbers, UPS reaffirmed its full-year EPS of $4.75 to $5.00, which would be up 9% to 15% year-over-year. Yet the midpoint of that new range, $4.88, would miss expectations for $4.89.
Shares of UPS slumped 3.5% to $76.73 in the premarkets, setting them up to erase a portion of their 2012 rally of 8.8%.
UPS said it delivered 1 billion packages last quarter, up 4.3% from the year-earlier period thanks to in part to "rapid" e-commerce growth.
Revenue at the company's U.S. division rose 6.1% amid a 4.5% gain in volume growth to 13.24 million packages per day. Operating margins grew to 12.4% from 11.7%.
On the international front, revenue increased 2.4% to $2.97 billion, but revenue per piece slipped a bit. UPS cited "continued weakness" from Asia, where China's previously red-hot economy continues to slow.