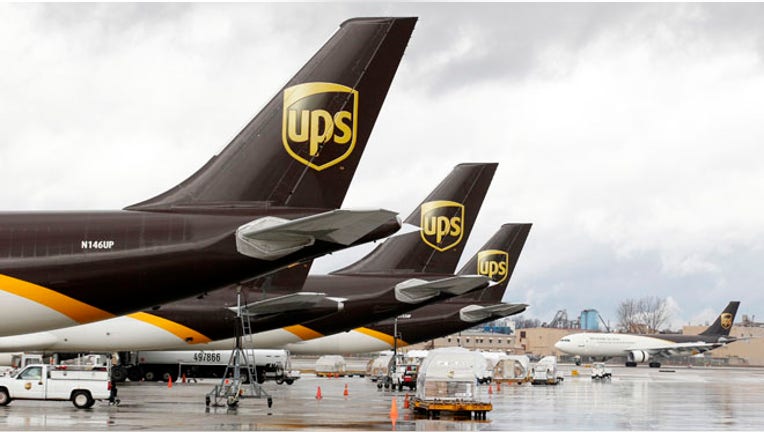 UPS (NYSE:UPS), the world's largest delivery company, revealed stronger-than-expected fourth-quarter earnings on Thursday despite an overabundance of late-season volume that triggered package delays during the holidays.
The Atlanta-based delivery giant reported a profit of $1.17 billion, or $1.25 a share, compared with a year-earlier loss of $1.75 billion, or $1.83 a share.
The results matched revised analyst estimates in a Thomson Reuters poll, however the consensus view was lowered earlier this month from $1.43 after the company issued a profit warning.
Revenue for the three months ended Dec. 31 increased 2.8% to $14.98 billion from $14.57 billion a year ago, missing the Street's view of $15.17 billion.
Average daily package volume increased 6% thanks in large part to a surge of 20% in the key December period. UPS said it averaged 20 million packages a day during the fourth quarter, with peak volume exceeding 31 million on Dec. 23. Global daily deliveries exceeded expectations during the holiday period with international daily package volume growing by 8.8%.
However, higher-than-expected volume triggered delivery delays and resulted in a sharp rise in U.S. operating costs, and revenue per package in the U.S. declined by 1.3% in what was partially a reflection of service refunds.
"The increased volume put a strain on our network, causing delays," UPS chief executive Scott Davis said in a statement. "In response, UPS deployed additional people and equipment, placing a greater emphasis on service than cost."
UPS said it is committed to making "the necessary investments" and operational improvements to ensure the delivery giant meets future marketplace needs. It says that despite recent challenges it remains confident in its ability to adapt and anticipates "much better results in 2014."
For the full year, UPS anticipates earnings growing 11% to 16% year-over-year to between $5.05 and $5.30, below the consensus view of $5.31.
Shares of UPS were up 1% to $96.25 in recent trade.