UPS 2Q Profits Slip 4%, Match Expectations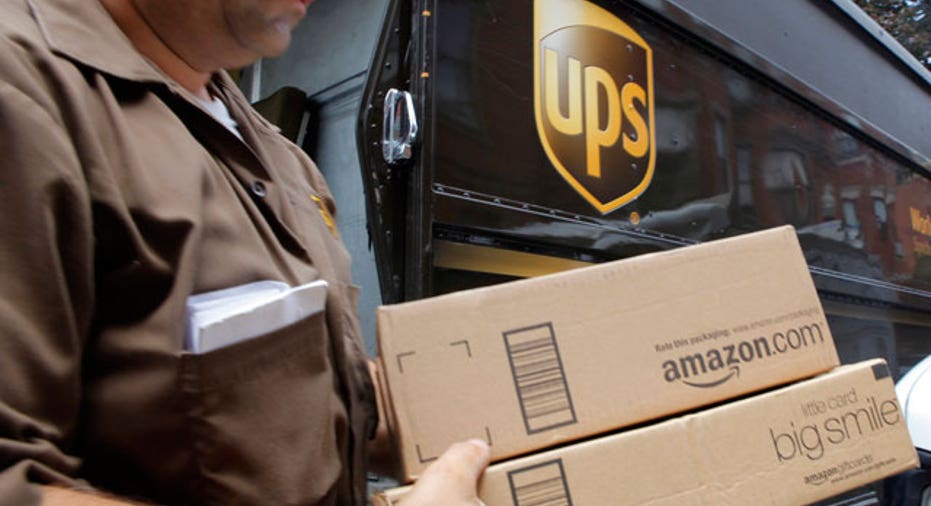 Despite concerns about global growth, economic bellwether UPS (NYSE:UPS) posted an in-line 4% dip in second-quarter profits on Tuesday and reaffirmed its full-year guidance.
Shares of the shipping giant and FedEx (NYSE:FDX) rival flatlined following the report.
UPS said it earned $1.07 billion, or $1.13 a share, last quarter, compared with a profit of $1.12 billion, or $1.15 a share, a year earlier. Analysts had been calling for EPS of $1.13.
Revenue rose 1.2% to $13.51 billion, narrowly trailing the Street's view of $13.59 billion.
Consolidated average volume per day increased to 15.7 million from 15.4 million the year before. International package volume jumped 5%, while domestic volume gained 1.9%.
Operating margins dipped to 12.9% from 13.4%. UPS reported a 1.8% rise in operating expenses.
"Market conditions and shipper preferences clearly impacted our freight forwarding and International business," UPS CEO Scott Davis said in a statement. "UPS is adapting to these conditions to ensure we deliver a solid second half."
Looking ahead, UPS reaffirmed its forecast for full-year non-GAAP EPS of $4.65 to $4.85, which is roughly in line with estimates from analysts for $4.76.
Management sees second-half EPS growth of about 4% to 13% even as "global economic expectations have been lowered," said Kurt Kuehn, UPS's chief financial officer.
UPS acknowledged that customers "continue to trade down to slower moving solutions," hurting export revenue per piece by 3.4%.
After initially trading higher, shares of Atlanta-based UPS slipped 0.13% to $87.50 in recent premarket trading. The stock has rallied almost 19% so far this year, compared with 17.5% for FedEx.