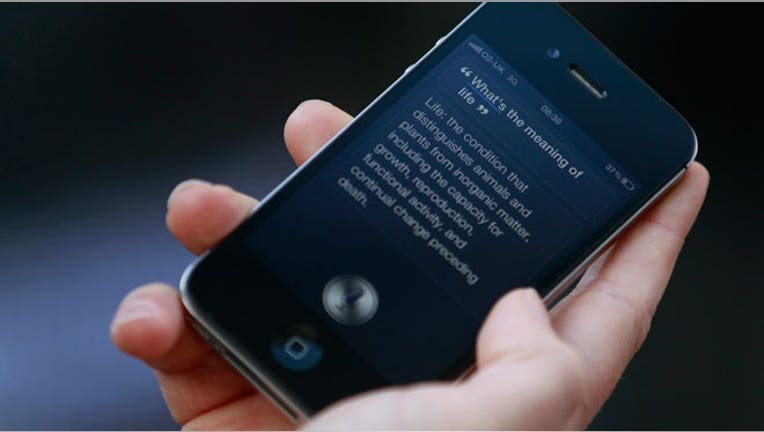 Think there'd be a huge market for Apple (NASDAQ:AAPL) iPhone plans costing as little as $30 a month?  Apparently, not.
At the end of June the ubiquitous, Siri-packing smartphone will finally be officially available on a prepaid mobile phone carrier -- make that two carriers: Sprint's (NYSE:S) Virgin Mobile USA and Leap Wireless's Cricket.  Like most no-contract carriers, both tout super-low-cost monthly plans for the device, with Virgin Mobile's costing as little $30 a month for 300 voice minutes, unlimited texting, and unlimited data.  Compare that to upwards of $90 per month on a traditional post-paid carrier like AT&T (NYSE:T).
What's the catch?  You don't get that 16GB iPhone 4S for a heavily subsidized $199.  Instead, you've got to pay $650 (or $499 on Cricket, but with a $55 per month plan).  And while over the course of two years you'll pay a bit over half as much on Virgin as you would on AT&T for a similar plan (with a two-year contract), that upfront cost for the smartphone could be a dealbreaker for many, especially with several Google (NASDAQ:GOOG) Android smartphones available off-contract for prices closer to $200.
"I think at this price point it's pretty challenging," Forrester Research analyst Charles Golvin told FOX Business.  "What (Cricket Wireless) is doing is paying a little bit of subsidy in order to bring the price down which makes the iPhone a little bit more palatable to these customers but typically, and I'm generalizing here, a prepaid customer is someone who is a little more challenged economically and can't quality for a plan or doesn't want to commit to a contract so they want more flexibility."
That isn't to say there's no market for this sort of setup.  "I think what the market here at this price point consists of is customers who want to be off-contract, who appreciate the monthly savings of these prepaid plans compared to the alternatives from AT&T, Verizon, and Sprint, and who have a little bit of cash so they can offset that long-term savings of the plan with the money that they have upfront for it to pay for itself.  So I'd say it's a small market," Golvin explained.
Does Cricket's Subsidy Pose a Risk?
Golvin said he thinks consumers will probably find Cricket Wireless's slightly subsidized offer more attractive than Virgin Mobile's just because of the sticker shock, but there is a small risk to the carrier in offering that subsidy without any guarantee the customer will stick around, as it's contract-free.  "I think there's some risk to Cricket with that subsidy, but customers who pay $600 for the phone will probably stick with it for a while."
See the latest tech stories of the day on FOX Business Technology
However, he points out some of that risk involves mischaracterizing prepaid customers as a whole as all being from a lower-economic stratum.  "One of the risks for both Cricket and Virgin is that a customer might be a college student, or someone's who's watching their financing for a bit, but could get a great job after graduation and then go for a top-tier phone on Verizon or AT&T and can now afford the bigger data plan and then resell that iPhone on eBay (NASDAQ:EBAY) and reclaim some of that cost."
Impact on Apple
Prepaid has been the growth segment of the industry, Golvin said, as many of the people who could afford a smartphone plan with a more expensive, postpaid plan had already bought one; but it's a non-trivial segment.  "I think it represents a small growth opportunity for Apple; they will grow their subscriber base a bit."
It might also have an impact on iPhone competitors, namely makers of Android devices which currently dominate the prepaid smartphone market.  "It's a threat to Android phone makers in the sense that every customer Apple wins is one that Android vendors didn't win.  But the bulk of smartphone buyers at Leap and Virgin are going to be continuing to buy Android phones."