Upcoming Galaxy S IV Launch Could Hurt BlackBerry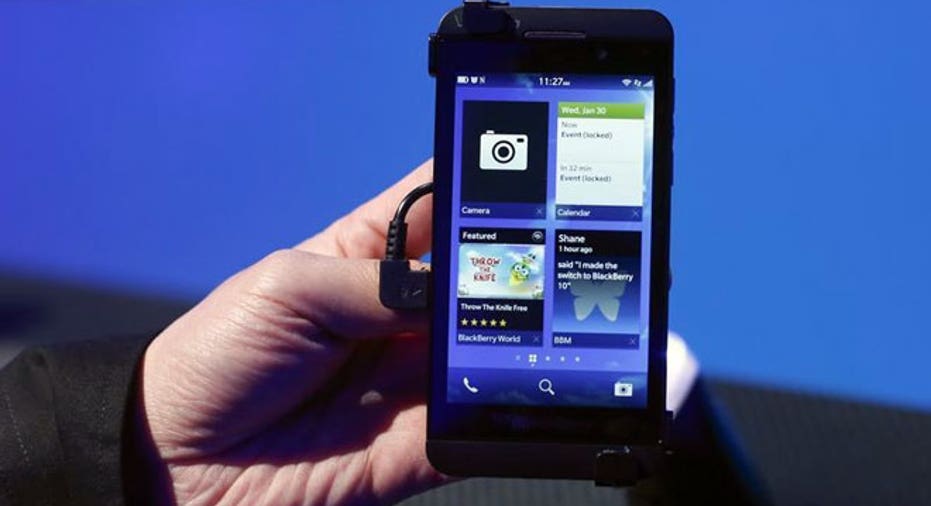 A string of upbeat reports has sent BlackBerry's (NASDAQ:BBRY) stock climbing in recent months, but the end is nigh according to one industry watcher.
Canaccord Genuity analyst T. Michael Walkley again tried to chase clients away from BlackBerry shares on Monday, suggesting that "modest" BlackBerry Z10 sales and big competition from the likes of Samsung's Galaxy S IV could spell doom for BlackBerry's stock in the coming quarters.
See more tech stories on the FOX Business Technology homepage.
"Our global surveys post the recent BlackBerry Z10 launch indicated mixed initial sales with limited initial supply cited as the reason for early post-launch stock-outs at some carrier stores during the first week of launch," Walkley wrote in a note to investors on Monday. "Our follow up surveys have indicated steady but modest sales levels for the Z10."
He continued, "With new BB10 smartphones launching in the U.S. only in mid-March or later at subsidized prices no better than competing high-end Apple/Samsung smartphones combined with our expectations for the Galaxy S IV to launch at a similar time frame in the US market, we anticipate BlackBerry will struggle to reclaim high-end smartphone market share."
Following his most recent round of checks, Walkley admits that his last BlackBerry Z10 sales estimate was likely too low. His new checks suggest BlackBerry likely sold 800,000 Z10 handsets into channels last quarter, up from his earlier estimate of just 300,000 units.
The positive change will shave $0.12 off of BlackBerry's estimated full-year loss per share, which the analyst adjusted to $(1.06) from $(1.18), but Walkley's fiscal 2014 and 2015 estimates remain unchanged. "BlackBerry will struggle to drive enough BB10 demand to return the company to sustained profitability," he wrote.
Walkley reiterated his Sell rating on BlackBerry shares with a $9 price target.
This content was originally published on BGR.com
More news from BGR: