Up in the Air: Best Cards for Airline Perks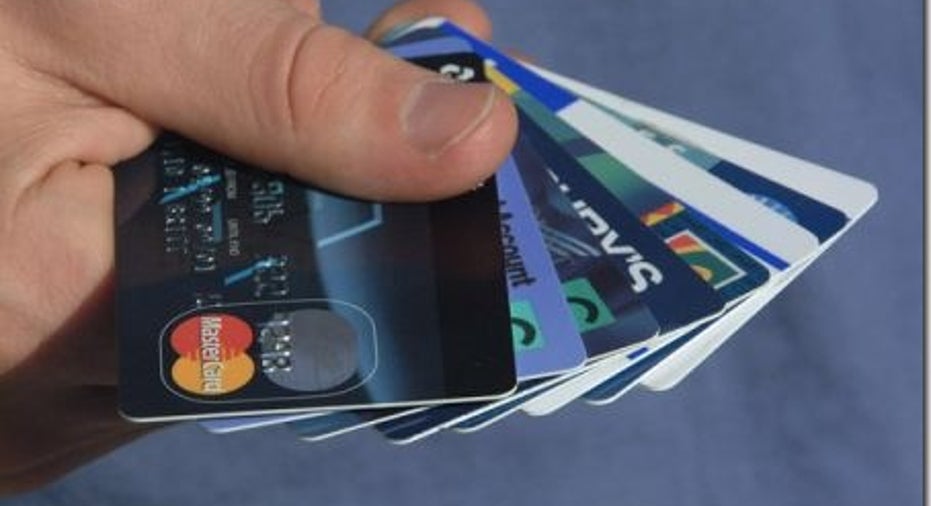 Although ticket prices and associated fees have crept higher over the past few years, the right airline credit card can save you enough cash to offset the cost of air travel. Four of today's best travel credit cards offer bonus perks that can make your next trip relaxing and rewarding.
American Express Platinum Card
This much beloved charge card earned its place in business travelers' wallets by offering no preset spending limit and easy corporate reimbursement tools. Despite a generous Membership Rewards program, brand-specific airline cards started encroaching on the American Express Platinum Card's turf, making many executives question the account's $450 annual fee.
AmEx responded in a big way, adding hefty perks that help the card pay for itself. $200 in annual bag check credits and automatic access to a network of over 600 airport lounges appeal to fliers with scaled-back travel budgets. American Express travel specialists can also book Platinum Card members' itineraries at up to 20% off published rates. This card charges no foreign transaction fees, saving globetrotters up to 5% per purchase compared to typical airline credit cards.
Virgin America Visa Signature from Barclaycard US
A pair of British upstarts want to disrupt the North American airline business. Barclaycard US, a division of UK's Barclays Bank, offers a Virgin America Visa Signature account tied to the airline's Elevate rewards program. Signup bonuses have included up to 15,000 rewards points for cardholders who complete both a purchase and a balance transfer in their first 30 days. Under Elevate's discount program, that's enough for three round trips on certain routes.
With just a $49 annual fee, this card offers one of the least expensive ways to gain Visa Signature benefits. Regardless of issuing bank, Visa Signature offers cardholders access to experienced concierge team members who can help book travel, reserve restaurants, and secure tickets to hot events. They'll even find local services to help carry out routine errands while you're away from home. Virgin America doesn't fly everywhere, but rewards points earned on competitors' airlines still count towards free travel.
Citi Executive / AAdvantage World Elite MasterCard
Despite rumors that American Airlines might merge with a rival carrier, AAdvantage offers one of the world's most comprehensive route maps. With help from AA's partner network, you'll get to earn and redeem AAdvantage miles nearly anywhere you want to fly. Cardholders earn a mile for every dollar spent on the card, with double miles for AA flight purchases. Signup offers for this card have scored new customers as many as 25,000 bonus miles, enough for a round trip using this card's discounted redemption rates.
Wave your AAdvantage World Elite MasterCard at the airport to get escorted through a priority security line, so you can spend more time relaxing with your included Admirals Club membership. AA's gate agents will even let you board your flight early. This unusual airline credit card combines World Elite MasterCard benefits with no preset spending limit. Therefore, the card includes access to expert concierges, automatic airfare price assurance, and comprehensive travel insurance for every trip. With this $450 annual fee card, Citi has created an interesting alternative to the American Express Platinum Card for travelers who prefer to fly American.
British Airways Visa Signature from Chase
Frequent visitors to the U.K. may have noticed that the country's retailers, like those throughout Europe, now plug credit cards into chip readers instead of swiping magnetic stripes. While Visa and MasterCard officials promise that the chips are just a step toward an eventual contactless payment standard, you're still stuck holding the bill in many restaurants and shops that won't accept your American credit card without "chip-and-PIN."
Chase and British Airways teamed up to make the embedded EMV format accessible to American travelers with BA's Visa Signature card. Along with being one of the easiest ways to guarantee your card's acceptance in Europe, this account packs some big bonuses. Signup awards have scaled as high as 100,000 rewards points (called "avios"). Pay about the same as a regular New York to Heathrow flight, and that balance can treat you to one of BA's long haul, "lie flat," sleeper seats. If you've ever stumbled, half-asleep, onto the London Underground from Terminal 5, you'll really appreciate this perk.
Expect to see other airlines and credit card issuers announce even stronger deals throughout the year, as more Americans look to save money on travel. Compare credit cards from your favorite carriers with the deals on this list to learn whether you could be missing out on major rewards.
The original article can be found at CardRatings.com:Flying high: Best credit cards for free airline perks