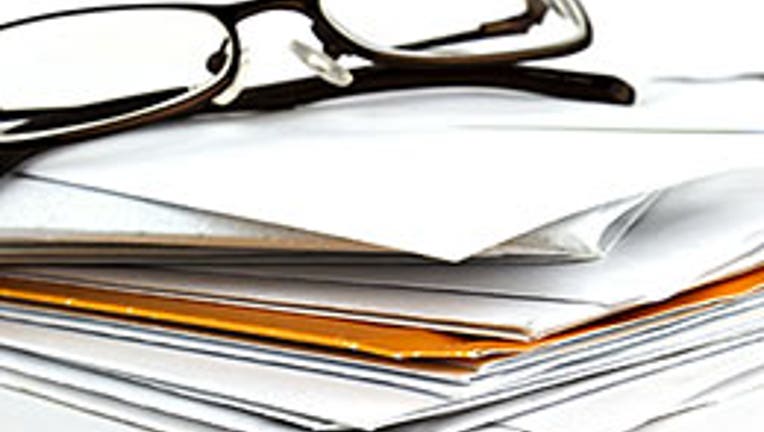 Imagine paying off five credit cards and instead of finding relief, you are haunted by those same accounts wrongly recorded as uncollectible on your credit report. Welcome to Beverly Ortiz's life.
In 2009, Ortiz of Fort Myers, Fla., used a $9,700 consolidation loan on her car to pay off her credit cards. But the payoffs were never counted by her lenders, and the accounts appeared as charge-offs on her credit reports. Debt collectors hounded Ortiz. She couldn't qualify for a home remodeling loan, and potential employers asked about her debts. They never hired her.
For six months, Ortiz sent and re-sent letters with copies of the consolidation loan and payoff notice to the card issuers, debt collectors and the credit reporting bureaus, but to no avail. She eventually gave up.
"You get frustrated," Ortiz, 47, says. "I didn't have the money to fight this situation by hiring an attorney."
Ortiz's credit situation is not unique. Millions of credit reports contain mistakes, some more costly than others. One in 20 consumers has an error so bad on one of his or her reports from the three major credit bureaus that it could result in higher interest rates on loans, according to a recent study on credit report accuracy from the Federal Trade Commission.
"These errors can cost a consumer thousands of dollars over a year or two in higher interest charges and higher cost for insurance," says Bill Bartmann, co-founder of debt collection company CFS 2. "No matter how innocent the error is, it has a direct and negative impact on the consumer."
Your Rights
Consumers have the right under the Fair Credit Reporting Act to dispute an item in their credit reports with the credit reporting bureau. The act stipulates that the bureau must respond within 30 business days to the dispute. Extra time is given if the consumer doesn't send in all the documentation at the time the dispute is filed.
During that time, the bureau is supposed to conduct an investigation into your dispute. But the term "investigation" is loosely defined. The credit reporting agencies simply go back to the creditor that furnished the information to verify it.
"Usually, they are going to do what the furnisher says. Their position is that the furnisher is in the best position to know," says Keith Keogh, a consumer protection attorney at Keogh Law in Chicago. "It's not the credit bureau's position to determine who is right or wrong."
Best Practices to resolve disputes
To improve your chances of quick success, start before you even need your credit report, not after you apply for a mortgage or another loan and are under pressure, says Rod Griffin, director of public education at Experian. Get your credit report from each bureau at least three months before applying for credit. Consumers are entitled to a free report from each agency once every 12 months.
A recent report from a credit bureau is important for two reasons. First, you want to look at current information. A credit report that's six months old could have been updated with the correct information, Griffin says. Second, a personal report is easier to read and understand than one a lender receives. Some consumers may get a copy of their report from a lender and base their dispute off that.
"A lender's report is coded for a computer to read," Griffin says. "It may be merged with other information or with other reports, and that can lead to confusion. People may think something is there that isn't."
A consumer should also send in copies of all the documentation pertaining to the disputed item to the credit reporting agencies and the original creditor. That could mean any correspondence (emails, letters or faxes) with the creditor, canceled checks -- copied front and back -- and billing statements.
Keogh suggests sending this information to the creditor a week before filing your dispute with the credit bureau. That way, when the credit bureau contacts the creditor, the creditor will have all the relevant documentation in hand.
Bring in the Big Guns
Even the best practices may not be enough to get your report changed. Fortunately, there are a few recourses still available. A consumer can add a statement of dispute to his credit file explaining why he disagrees with the item, says Griffin. Future lenders may take that into account when looking at your application for credit.
Consumers also can get the Consumer Financial Protection Bureau involved. The federal consumer watchdog accepts complaints online about credit report disputes, but only after the consumer has filed a dispute with the bureau first. The agency will send your complaint again to the credit bureaus for another investigation.
Another alternative is enlisting help from a consumer advocate or attorney. The credit counseling firms that are part of the National Foundation for Credit Counseling can help and guide consumers in filing a dispute, says Gail Cunningham, the foundation's spokeswoman.
Keogh says that many attorneys who deal with credit report disputes work on contingency, so you don't pay them unless you receive damages from a lawsuit or settlement. Many attorneys also offer free consultations and can help consumers put together their disputes, including drafting the dispute letter, Keogh says.
Ortiz's credit report debacle remained unresolved until Bartmann's company stepped in. His company originally tried to collect the debts, but Ortiz again disputed the claims. Bartmann's company then tracked down the consolidation loan company that had cut the payoff checks on Ortiz's behalf.
"We know who to ask and what to ask, unlike the average consumer, which gives us a leg up," says Bartmann. "Consumer advocates get more attention."
Within a few days, copies of Ortiz's deposited payoff checks surfaced and were sent to her creditors to resolve the claims. Three years after paying off her credit cards, Ortiz finally got the credit she deserved.
Copyright 2013, Bankrate Inc.