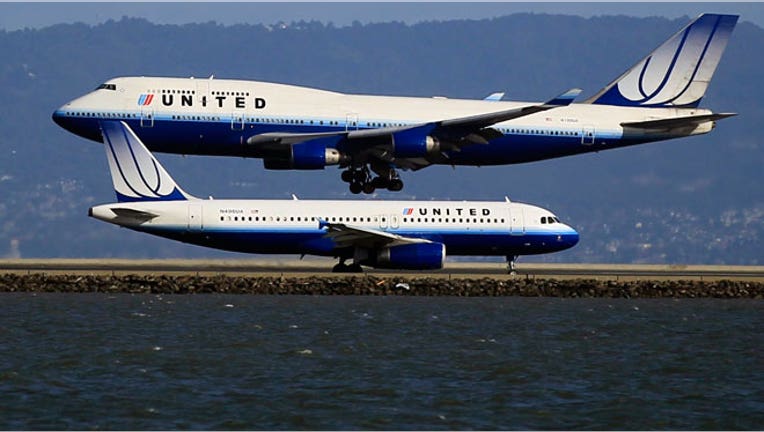 United Continental Holdings Inc. plans to change its frequent-flier plan to award miles based on ticket price rather than distance flown, becoming the latest carrier to shift its loyalty program to favor bigger spenders.
The No. 2 airline by traffic said Tuesday that its MileagePlus program, which has about 95 million members, will make the change on March 1. Starting then, customers who have no status in the plan will receive 5 miles for each dollar spent on tickets, excluding government taxes and fees. The number of miles awarded will increase based on the passenger's elite status, with the lowest silver members getting 7 miles a dollar and top-level 1Ks getting 11.
These awards mirror a change by rival Delta Air Lines Inc., rolled out for its SkyMiles members in February and to take effect Jan. 1. Southwest Airlines Co., JetBlue Airways Corp. and Virgin America Inc. already have gone to the so-called revenue model, intended to reward frequent fliers who spend more money.
American Airlines Group Inc., which merged last year with US Airways to become the largest airline by traffic, recently said it couldn't make such structural changes until it integrates its two loyalty programs, which likely means not until next year. "But conceptually, it certainly makes sense to reward your best customers the most," said Scott Kirby, American's president.
The changes to loyalty programs come in response to research that indicates that passengers who fly often and spend the most often feel they aren't rewarded enough. These people drive an outsize portion of airlines' revenues.
Linking elite status and dollars spent to awards likely will dent the widespread practice of "mileage runs," in which savvy travelers find cheap, long-haul flights to take to top up their miles flown before the end of the year to keep or advance their elite status and add miles to their banks.
"These changes are designed to more directly recognize the value of our members when they fly United," said Thomas O'Toole, president of MileagePlus.
As part of Delta's new rules for its 91 million SkyMiles members, Delta subsequently said it would add two new redemption options to the three it already has. That means a member wanting to use miles to receive, say, a round-trip economy-class ticket for travel in the continental U.S. or Canada will be able to spend 25,000 miles, 35,000 miles, 40,000 miles, 50,000 miles or 65,000 miles for a ticket, based on availability. Travel to Hawaii and to international destinations will require more miles in the five basic categories, along with tickets in business- and first-class.
United on Tuesday said it would disclose its redemption options at a later time. It also said it plans next year to offer new choices for passengers to use award miles to purchase upgrades to extra-legroom Economy Plus coach seats and to buy Economy Plus and checked-baggage subscriptions.
The awards changes will apply to all MileagePlus members world-wide, the company said. The new award structure will apply to most tickets on United and its commuter affiliates and most tickets issued by United on its airline partners, the company said. But if customers buy tickets through United's partner airlines, they still will earn awards based on the distance flown and the purchased fare class.
Four months ago, United said, it increased the number of miles required to redeem some awards to offset the increased cost of providing award travel, particularly in premium cabins and on partner carriers.
In 2013, both Delta and United added a minimum annual spending level to the requirements passengers must meet to quality for elite frequent-flier status in 2015. In both cases, fliers are now required to spend at least $2,500 on tickets to qualify for the lowest elite status, in addition to flying 25,000 miles or 30 segments. For the next level, they must spend $5,000 in a year and fly 50,000 miles or 60 segments, and so on.