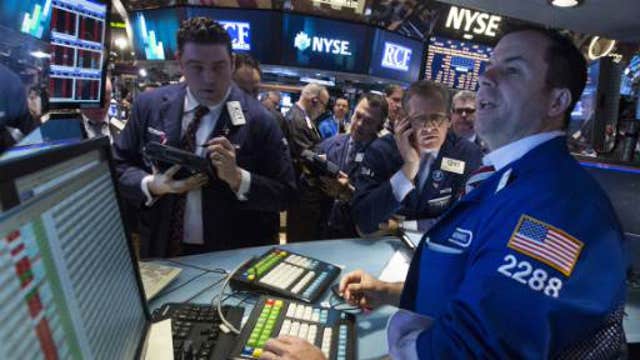 United Technologies Corp. said Tuesday that sales fell about 1% in the March because of the strengthening dollar, as well as a decline in its Sikorsky aircraft segment.
Earnings beat Wall Street expectations, though revenue fell short.
"It's hard to get ahead of a very strong dollar," Chief Executive Greg Hayes said in an interview Tuesday morning. The company is resigned to facing foreign exchange pressure--on both its sales and profits in regions like Europe--through the rest of the year, Mr. Hayes said, though he doesn't expect the exchange woes to dog United Technologies in 2016.
The problem is a particular drag on the company's Otis Elevator unit, where new-equipment orders fell 7.1%. In addition to the downward pressure on sales figures, Otis makes a large amount of its profits in Europe, and those have come down as a result of transferring euros into dollars.
United Technologies is emerging from an abrupt leadership change at the end of last year when longtime Chief Executive Louis Chenevert retired amid concerns from directors that he was too disengaged with the details of the conglomerate's operations. Mr. Hayes, who had been chief financial officer, then took over as CEO.
The executive shuffle comes as the company is facing a challenging few years in some of its core businesses. Pratt & Whitney is in the process of ramping up production of a new jet engine that will weigh on profit margins for several years. And its Otis elevator unit is struggling with a slowdown in real-estate development in China.
In the most recently ended quarter, Sikorsky helicopter sales fell 6.9% to $1.27 billion. United Technologies has been in talks about selling Sikorsky. Mr. Hayes said the company remains on track to complete a spinoff of its Sikorsky helicopter unit by the end of the year. The company will complete its ongoing review, which is intended to decide whether to proceed with the spinoff, by the end of June.
Sikorsky's long-term prospects are strong, Mr. Hayes said, but it is suffering from "a lot of weakness" in the market for commercial helicopters. There, 70% of the company's sales are tied to the fate of the oil and gas industry, which uses the helicopters to ferry workers to and from offshore oil rigs.
Akhil Johri, the company's chief financial officer, said Sikorsky's sales were affected not only by a decline in exploration and opening of new rigs, but also by the decline in production at existing facilities, which was driving down the demand for travel to and from rigs.
Sales at Pratt & Whitney grew less than 1% to $3.33 billion.
Equipment orders at its UTC Climate, Controls & Security business were about flat at $3.85 billion.
Overall, the company reported a profit of $1.43 billion, or $1.58 a share, from 1.21 billion, or $1.32 a share, a year earlier.
Sales fell 1% to $14.54 billion, due mostly to the strong dollar, though this was partially offset by organic growth.
Excluding restructuring costs and other items, earnings were $1.51 a share.
Analysts had predicted earnings of $1.45 a share and revenue of $14.88 billion.
Shares have been up about 1.3% this year through Monday's close.
Mr. Hayes said United Technologies is keeping its eye out for possible acquisition targets, but it has to avoid overpaying.
"We love the fixer-upper," Mr. Hayes said, but added, "I'd rather be patient as opposed to just going out there and buying just to grow."
The company recorded a $126 million one-time gain, reflecting its acquisition of a larger share of an ongoing HVAC joint venture in the Middle East, Mr. Johri said. That transaction was one of several relatively small acquisitions the company made during the first three months, totaling $250 million and putting United Technologies on track to hit its annual target of about $1 billion in M&A.