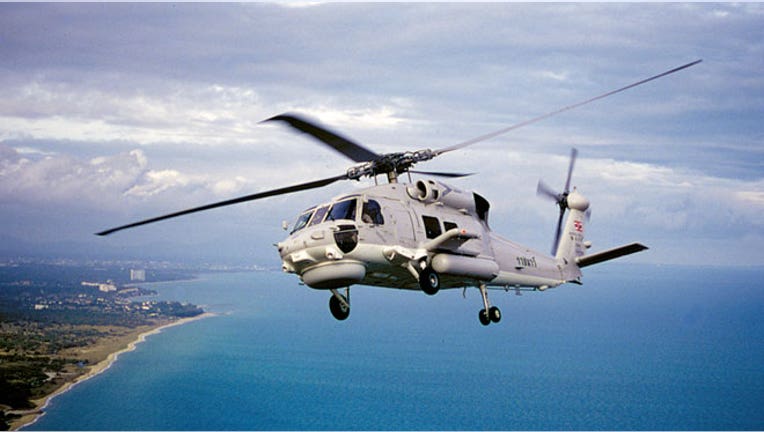 United Technologies (NYSE:UTX) was awarded a $1.28 billion contract to develop new combat search and rescue helicopters for the U.S. Air Force.
United Tech, the lone bidder for the contract, said its Sikorsky Aircraft unit will base the new helicopter on its UH-60 Black Hawk. The agreement includes the delivery of four Combat Rescue Helicopters to replace the aging HH-60G Pave Hawk, which was also made by Sikorsky.
Sikorsky could be called upon to build up to a total of 112 aircraft with a potential value of $7.9 billion. The Air Force said the deal allows for fluctuating quantities and was $700 million below its affordability target.
Lockheed Martin (NYSE:LMT) will be a major subsystems supplier for the new helicopter, called CRH-60. Stratford, Conn.-based Sikorsky said it will feature increased internal cabin space and fuel capacity, giving the helicopter a longer range.
"Since 1943, Sikorsky has proudly provided the combat rescue helicopter platform to enable the Air Force to perform one of its most important and sacred missions -- bringing our downed service members home safely," Sikorsky president Mick Maurer said in a statement.
The Air Force hopes to make room for the search and rescue helicopter through cost savings elsewhere, such as retiring its fleet of A-10 Thunderbolts. The plan has been met with some criticism in Congress, which must approve the Pentagon's latest budget.
The Pentagon originally left the CRH-60 out of its budget proposal but quickly put the program back on the table in response to pressure from lawmakers.
In 2006, aircraft giant Boeing (NYSE:BA) won a contract to build rescue helicopters based on its CH-47 Chinook. However, former Defense Secretary Robert Gates scrapped the deal after Sikorsky and Lockheed Martin protested the decision.
The Air Force got the green light to revisit a Pave Hawk replacement in 2012. The program was delayed further when Boeing, Northrop Grumman (NYSE:NOC) and European jet maker Airbus dropped their efforts to win the contract.
Shares of United Tech closed Thursday at $115.75, up 1.7% since the start of the year. The stock was flat at the start of trading on Friday.