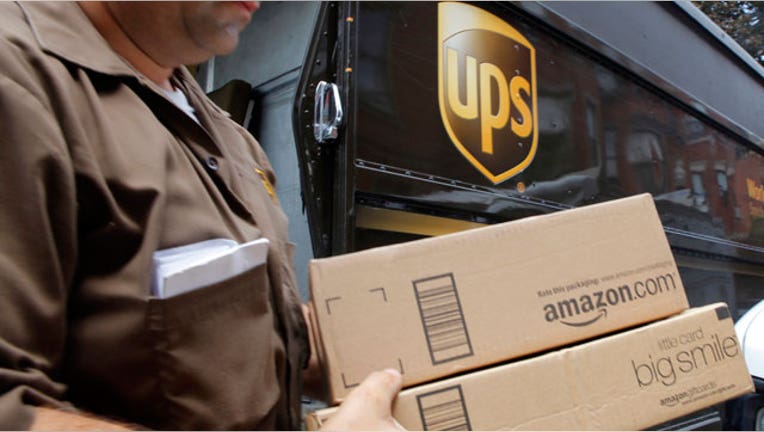 United Parcel Service reported a surprise drop in revenue, though growth in its international division helped drive profit higher.
Shares of UPS, up 3.8% over the past year, fell 2.1% to $103.95 in premarket trading. The company backed its outlook for the year.
For the quarter ended Sept. 30, UPS posted earnings of $1.26 billion, or $1.39 a share, up from $1.21 billion, or $1.32 a share, a year earlier.
Revenue ticked down to $14.24 billion from $14.29 billion a year earlier, hurt by lower fuel surcharge rates and currency impacts. Excluding currency impacts, revenue would have risen 1.8%.
Analysts had expected earnings of $1.37 a share on revenue of $14.43 billion, according to Thomson Reuters.
Total company shipments grew 1.9% to 1.1 billion packages, led by U.S. air products and European transborder shipments.
In the domestic segment, profit fell 1.6% to $1.26 billion, dragged by lower fuel-surcharge revenue. But daily shipments ticked up 0.6%, helped by growth in air products.
Profit in the international segment grew 10% to $507 million, helped by network improvements and a 1.2% increase in daily export shipments.
In the supply chain and freight segment, operating profit increased 1.9% to $219 million. The company's acquisition of Coyote Logistics, which closed during the quarter, helped offset lower forwarding revenue and a drop in less-than-truckload tonnage.
The results come as UPS heads into the holiday peak season, and the company is working to keep its expenses in check. UPS has spent about $200 million more than it expected the last two years, first as its network was swamped with unexpected packages in 2013, and then as packages spiked around Thanksgiving and Christmas last year and left the network underused in between.
Write to Chelsey Dulaney at Chelsey.Dulaney@wsj.com