United Airlines carry-on pet policy: How it stacks up with other US carriers
United Airlines faced another pet-related public relations nightmare on Wednesday, its second in a week and the third so far this year.
A Kansas family flying from Oregon to Kansas City, Missouri, on Tuesday said the airline mistakenly flew their 10-year-old German shepherd to Japan instead of another dog. Airline officials in Japan put their dog, Irgo, on a flight back to the U.S., according to The Associated Press.
The news follows an incident on Monday in which a 10-month-old dog died after passengers said a flight attendant forced the pet's owner to put the puppy in an overhead bin – United confirmed to FOX Business that pets are not to be stored in overhead compartments and that the airline has addressed the situation with the family, the crew and passengers seated nearby on the flight.
"We have learned that the customer did tell the flight attendant that there was a dog in the carrier," a United spokeswoman said in a statement provided to FOX Business. "However, our flight attendant did not hear or understand her, and did not knowingly place the dog in the overhead bin. As we stated, we take full responsibility and are deeply sorry for this tragic accident. We remain in contact with the family to express our condolences and offer support."
To prevent the incident from happening again, the airline by April will issue bright-colored bag tags to customers traveling with in-cabin pets, the spokeswoman said. She did not comment further on whether United would review or overhaul its pet policies.
"This visual tag will further help our flight attendants identify pets in-cabin," she said.
United had the worst rate of pet deaths in 2017 among U.S. airlines, according to the Department of Transportation's Air Travel Consumer Report.
FOX Business takes a look at the pet policies of some of America's major air carriers.
United Airlines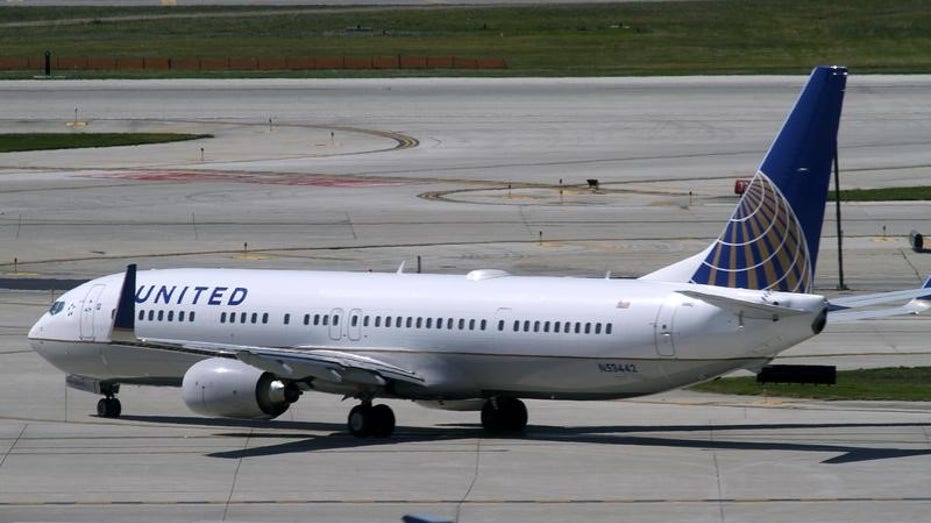 The airline allows domesticated dogs, cats, rabbits and household birds (except cockatoos) to travel in an aircraft cabin with the owner on most flights within the U.S. An in-cabin-carried pet can fly aboard the airplane in addition to a carry-on bag for a one-way fee of $125. Another $125 service charge is tacked on for each stopover of more than four hours within the U.S. or more than 24 hours outside the country.
The animals must be kept in an approved hard- or soft-sided kennel, which must fit completely under the seat in front of the customer and stay there at all times during the flight. Only one pet is allowed, with the exception of birds – two can travel together – and the animal must be able to stand up and turn around comfortably.
Rules for international travel can vary. United recommends contacting its Customer Contact Center for more information.
Trained service, emotional-support and psychiatric-service animals are permitted as long as they sit on the floor in front of the customer's seat and do not block any aisles of the aircraft.
American Airlines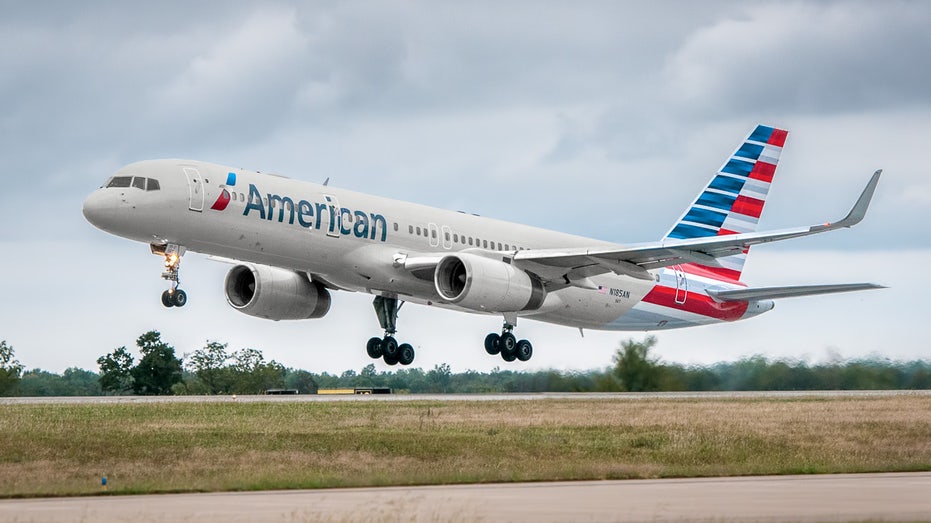 A checked pet that flies aboard the world's largest airline within and between the U.S. and Canada, Mexico, Central America, Colombia and the Caribbean are subject to a $125 fee per kennel. American allows customers to bring one kennel as a carry-on bag if they pay the charge, the pet is at least eight weeks old and if the pet remains in the kennel under the seat in front of them during the entire flight. The animal must be able to stand, turn around and lie down in a natural position inside its kennel.
Service animals and emotional support animals are able to fly for free if they meet certain requirements. These animals must fit on the passenger's lap, at their feet or under the seat and cannot protrude into the aisle. To fly with an emotional-support or a psychiatric-service animal, a customer must provide documentation from a doctor at least 48 hours prior to the flight.
Delta Air Lines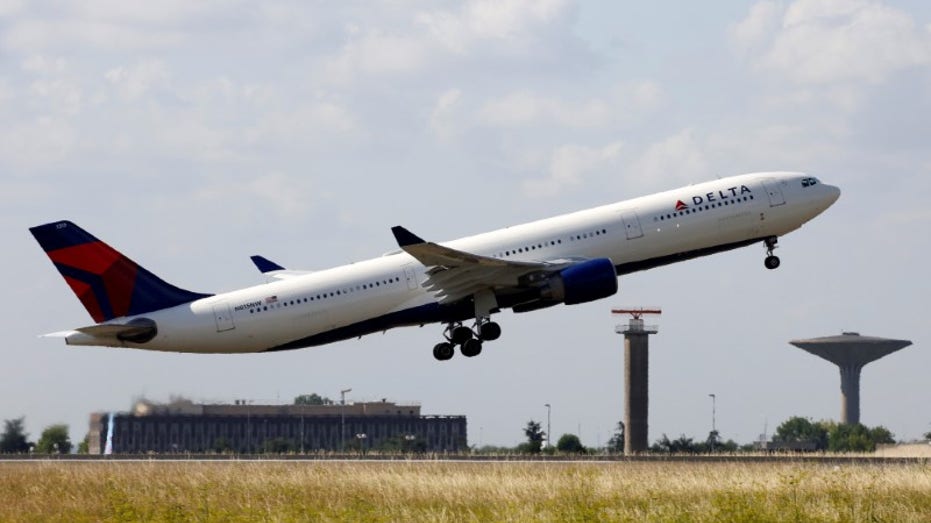 The airline allows passengers to have their pet in the cabin for a one-way fee of $125 on flights to and from the U.S. and Canada and Puerto Rico. Flights to and from the Virgin Islands and any trip outside the U.S. with the exception of Canada will cost customers $200. A $75 fee will be applied to passengers carrying pets in-cabin on flights to and from Brazil.
For domestic travel, pets must be at least 10 weeks old and must be at least 15 weeks old and at least 16 weeks old for European Union travel and if traveling to the U.S. from other countries, respectively.
Pets must be able to fit comfortably in a kennel with the ability to move around and cannot touch or protrude from the sides of the device. One animal is usually allowed per kennel, although one female cat or dog can travel with her unweaned litter and two pets of the same breed and size can travel in one kennel under certain restrictions, and will be charged as one pet. The kennel must be stowed under the seat in front of the passenger.
Southwest Airlines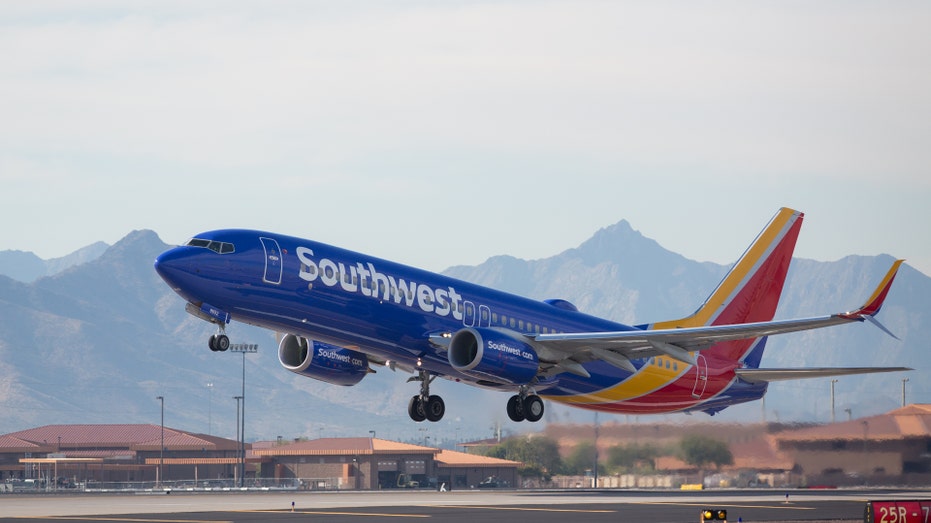 The world's largest low-cost carrier allows small vaccinated domestic cats and dogs to accompany the owner in the aircraft cabin as long as they are in an appropriate carrier and remain under the seat in front of them.
Pets traveling on Southwest flights are subject to a $95 fee each way and will be accepted on a first-come, first-serve basis because space is limited. Six pets are allowed per flight, although that could vary depending upon the circumstances, with a limit of one pet carrier per paying customer traveling on the same flight, according to the airline.
Two cats or dogs of the same species are allowed to travel in the same carrier with the ability to stand up and move about comfortably. The animals are not allowed to travel in-cabin on international flights or any itinerary including a flight outside the U.S.
Southwest allows customers to board the aircraft with either a pet carrier and a personal item, or a pet carrier and a regular size carryon bag. A passenger cannot fly with all three.
JetBlue Airways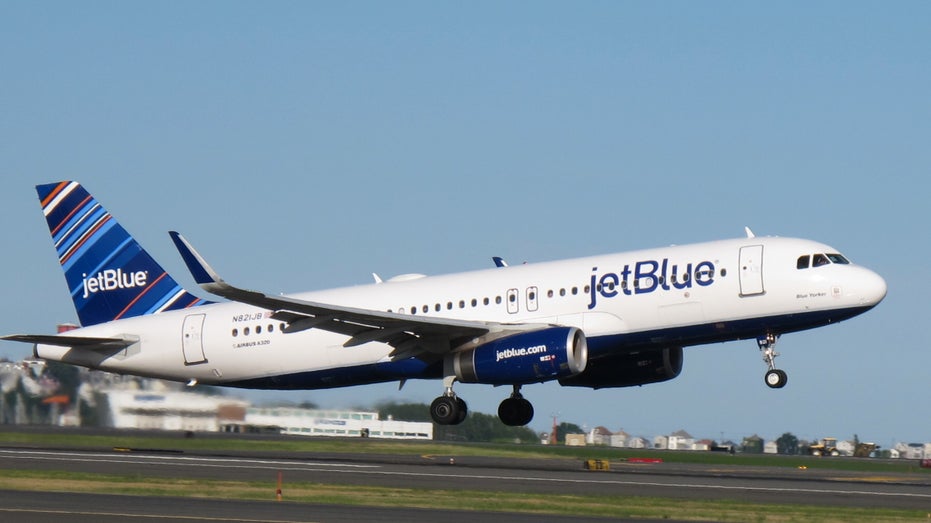 The New York-based low-cost airline offers a free program called "JetPaws" that includes a carrier bag-tag, a Petiquette – a list of "social graces for pet travel" – and 300 TrueBlue points on each flight segment when traveling with a pet.
The fee for traveling with a pet is $100 each way and only one pet per customer is allowed. JetBlue recommends booking pet reservations earlier because there is a limited number of animals allowed on each flight. Pets are not allowed on interline flights or those going to destinations in Jamaica, Barbados, St. Lucia, the Cayman Islands and Trinidad and Tobago.
The combined weights of the pet and carrier must not exceed 20 pounds, and both count as one carry-on bag.
Alaska Airlines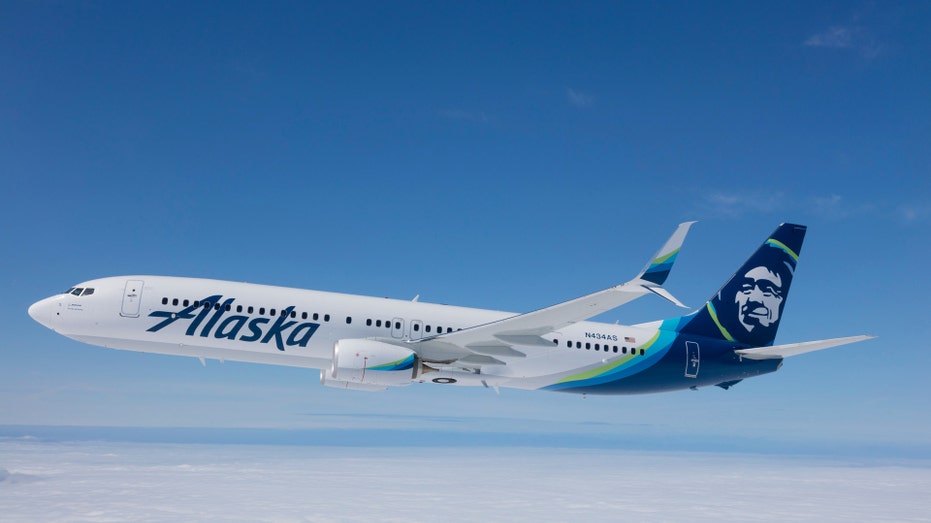 Passengers flying with a pet in the cabin on Alaska must be 18 years or older and may not occupy a seat in an emergency-exit row or one with a bulkhead or airbag safety belt. The airline's first-class cabin can hold one pet carrier per flight, while the main cabin allows for up to five.
Customers will be charged $100 each way when carrying a dog, cat, rabbit or household bird – dogs and cats must be at least 8 weeks old and fully weaned. A maximum of two pet carriers in the main cabin is allowed when the adjacent seat is purchased by the same customer. Two pets of the same species and of similar size can fit in the same carrier if they are comfortable and no body parts protrude from the kennel.
Alaska customers are permitted to bring a pet carrier and personal item, or a carrier and standard-size carry-on bag, but not all three on a flight.