Unintended Targets of the Sequester: Mom and Pops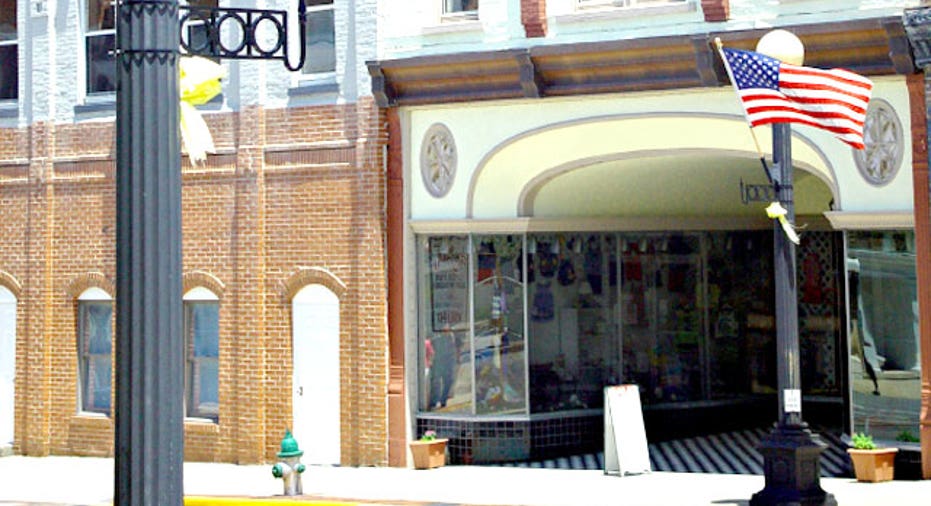 "It's déjà vu all over again," as Hall of Fame catcher Yogi Berra would say. He was, of course, referring to Yankee sluggers Mickey Mantle and Roger Maris hitting back-to-back home runs.
I am talking about the so-called "Sequestration," a series of automatic government spending cuts totaling more than $1 trillion over the next decade. These reductions were designed to lower the national debt, which exploded following the Great Recession.
The sequester harkens back to the "Fiscal Cliff" deal arranged in late 2011 to keep government agencies operating. No politician would support drastic spending cuts that would result in layoffs during the presidential election year. Unfortunately, since the election came and passed, still neither President Obama nor Congressional Republicans seem able to agree on how to balance the federal budget.
All of this really should not be that complicated.  Anyone who runs a household can tell you that if you want to lower your debt, you need to do two things: 1) cut expenditures and 2) pay off your credit cards to reduce interest payments on your debt. For small businesses, the creditors can be banks or other lenders, such as cash advance companies, accounts receivable financers, VCs, or crowdfunders. The government issues bonds that have to be paid off. The value of those bonds drop if the entity goes bankrupt.
Unfortunately, government spending cuts are not black-and-white decisions. For instance, Hurricane Sandy relief funding has been delayed, much to the dismay of people who lost their homes. How does this effect small businesses?  Self-employed contractors, who would be rebuilding houses lost in the storm, simply are not able to begin working until the funding flows.
More than $500 billion will be cut from the Defense Department's budget. Local economies around military bases will suffer. Many small companies count service members and the civilians who work on military bases as their customers. Further, small firms that provide parts and technology that are incorporated into ship-building, for instance, will see their revenues drop if the navy cuts back on its orders.
Watch: Small Business Owners Still Cautious About Borrowing
Last week, President Obama traveled to a Norfolk, Virginia, to illustrate this point. He said that 90,000 civilian Defense Department employees could be furloughed and that cutbacks would cancel the maintenance of 11 ships. As a result, local businesses will suffer as area residents will be less able to spend money on dining, groceries, cars and other purchases. Things in the economy are inter-related.
Cuts will also come from domestic programs. For instance, there will be reduced hours and closures of national parks. This impacts small businesses that sell camping supplies and food, as well as local gas stations near the parks. Museums that lose government funding may close. The domino effect would begin as the workers who lose their jobs then reduce their spending at neighborhood businesses.
Medicare spending cuts will impact medical practices, which are indeed small businesses. The sequester will reduce Medicare payments to doctors and other health-care providers by two percent. As it is, doctors are under an unprecedented financial crunch. They graduate with mountains of debt, and face rising malpractice insurance rates along with the huge cost of digitizing their medical records. Now they will be paid lower fees by a slow-paying agency. Thus, physicians, some of whom are struggling financially, are unintended targets of the sequester.
What concerns me the most is whether the funding for the SBA will be slashed. If the agency is a victim of budget cuts, it will directly impact small business lending at a time when capital has begun to flow again.  This would hurt our already fragile economic recovery. Pulling the plug too quickly on government-supported parts of the economy would result in the loss of consumer confidence and could cause the economy to spiral. If this happens, small businesses will feel it the most.
Our leaders in Washington need to be bold and factual, but also practical.  We cannot simply pull the plug on government spending, as some would suggest.  Congress and the President must stop fighting and work together to develop a long-term deficit plan that prudently reduces long-term government spending.  The plan must benefit the economy as a whole, not just members of one party or another.
Rohit Arora is co-founder and CEO of Biz2Credit, an online resource that connects 1.6 million small business owners with 1,100+ banks, credit unions and alternative lenders via its Internet platform.  Since 2007, Biz2Credit has secured more than $800 million in startup funding, small business loans, cash advances, and business lines of credit for entrepreneurs across the U.S.