Unilever Backs Organic Meal Kit Startup in $9.2M Series C-2 Round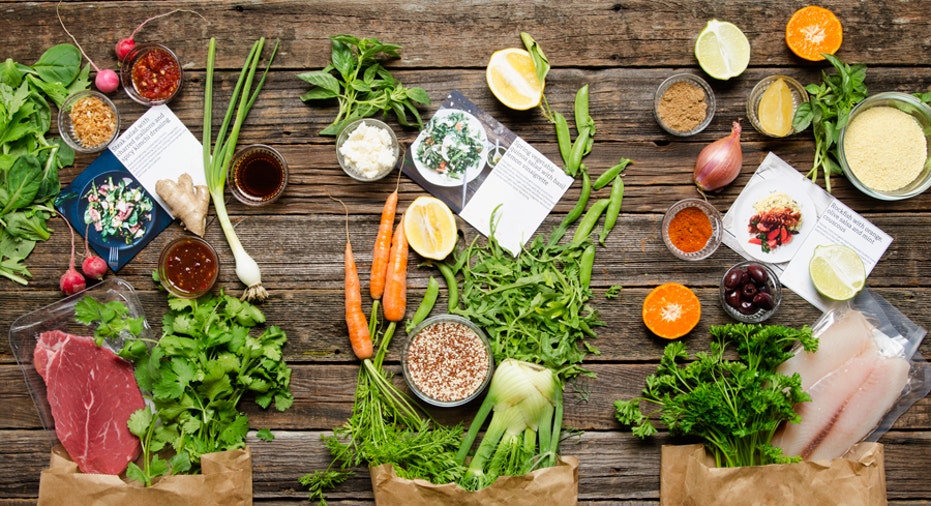 Silicon Valley meal kit startup Sun Basket announced a $9.2 million Series C-2 funding Thursday, led by Unilever Ventures — the venture capital and private equity arm of consumer goods giant Unilever (NYSE:UN), along with Baseline Ventures and Founders Circle Capital.
The additional capital will increase the organic meal kit service's Series C to $24.2 million. The company's CEO Adam Zbar tells FOX Business that they plan to use the extra cash to scale their products nationally to compete with meal-kit frontrunners like Blue Apron and HelloFresh.
"Specifically, we will use the new funds to scale and automate our facilities and accelerate our user acquisition via marketing. This round coincides with the launch of our Midwest distribution center, which along with our West Coast and East Coast DCs, allows Sun Basket to reach 98% of U.S. zip codes – more than any grocery store in the U.S., and to create the largest distribution footprint of any direct-to-consumer organic food distributor in the U.S.," Zbar said.
The news comes just a few weeks after top grocers like Kroger Co. (NYSE:KR) and Publix Super Market Inc. announced their own plans to start selling meal kits this month.
Unilever Ventures says that after reviewing "a large number of meal kit players in the U.S.," they were really impressed by Sun Basket's fast growth and customer retention rates in such a short period of time. Sun Basket launched in 2015 as an innovative health cooking service, which delivers organic, pre-measured ingredients right to your doorstep. The company says its sales have grown 1300% in 2016 and added $124 million in new annual revenue run rate since Labor Day 2016.
"Over a relatively short period of time, Sun Basket has built a clear leadership position as the best healthy, organic meal service platform, addressing consumers' growing demand for healthy, tasty, diet-specific but convenient solutions," Oliver Garel, head of Unilever Ventures, said in a statement.
Those numbers are still small, however, in comparison to meal kit giant Blue Apron who reportedly sold over 8 million meals per month last year, with an estimated revenue of about $1 billion, according to a TechCrunch report. That success has since catapulted a slew of other meal kits startups to emerge – some even backed by big names like Martha Stewart and NFL quarterback Tom Brady.
Zbar says he's not worried about the extra competition, or the meal kit trend potentially dying down.
"The $650 billion grocery market is huge so just as there is more than one grocery store which is successful, there will be more than one successful meal kit service. Given how large the market is, the important thing is creating a clearly differentiated product that goes after a major unmet need," he said.