Unhappy With Student Loan Terms? Consider These Options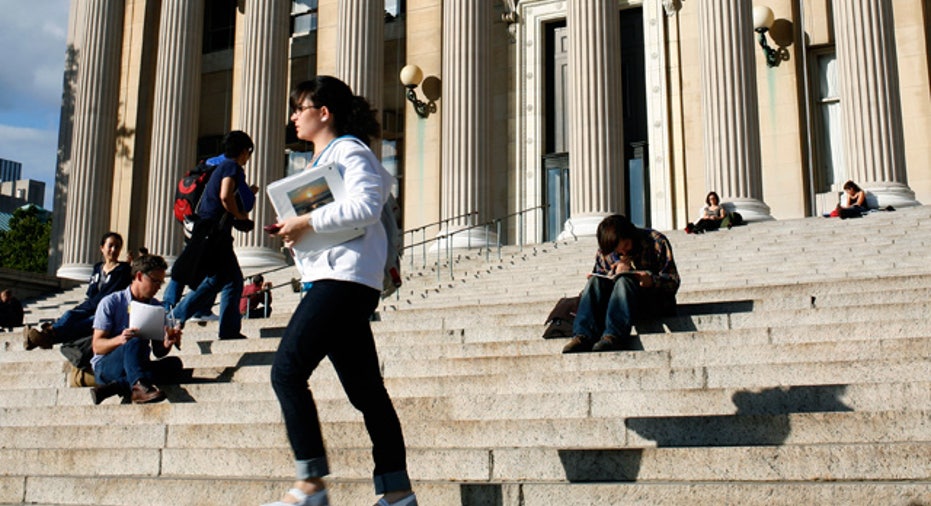 Dear Opening Credits,
I co-signed a student loan with my daughter with American Education Services. I would like to pay this off as soon as possible, but when I send extra money to be put toward the principal, they sent a notice saying extra money can only go to the interest owed. Is this legal, and should I think about getting a bank loan and pay them off? 
-William
Dear William,
The debate du jour concerns the merit of higher education and whether it's really worth the high cost. Not surprising, since the price for a four-year degree from a private university currently averages around $120,000, and one from a public, in-state school is about $34,000. These are no small sums, so many parents choose to help their children attend college with a combination of savings and loans. I don't know if you also donated money to your daughter for her schooling, but it appears you did assist her with a loan.
As co-signers, the two of you are technically responsible for repayment on an equal basis, but it sounds like you have decided to assume this task. Now, I must be upfront that I'm not an advocate of borrowing money for someone else's education -- even if that person happens to be your own adored child. Why? A gift of cash that you've already set aside is unlikely to harm your overall financial picture, but getting into expensive, long-term debt most certainly can.
But to your question: Is it legal for the lender to apply any extra dollars you send to the finance charges? The answer is yes, if that's the way the contract was written and you agreed to those terms when you signed on the dotted line.
If this sounds shady or underhanded, I urge you to think of it from the lender's perspective. Banks make money by loaning it out and charging interest. They're a business like any other, so they're in it to turn a profit. A student loan is just one of their fee-based products.
I understand the desire to escape the deal by having another financial institution assume the debt, but that may not be the best idea. Federally guaranteed student loans tend to have advantages that others do not have: low interest rates and long, flexible repayment plan options. Even if you were to secure a better rate with a personal loan from a bank, you'd have a tough time getting one that allows you to repay the balance over 10 or more years. By repackaging it into a typical five-year loan, your monthly payment would increase dramatically.
One way to reduce a loan's interest rate, and thus the cost, is to sign up for direct deposit, where your payment comes out of your bank account on a specific day of the month. I found this information on American Education Services' website. If your daughter has multiple student loans, you may also look into student loan consolidation, which may also lower your rate and give you a fresh set of terms. As of July 2010, all federal student loan consolidations are handled by the federal government through its Federal Direct Consolidation Loans program.
Before you make changes, however, consider your other financial obligations, prioritizing each by cost. Those that have the most expensive finance charges should come first, and then you should work your way down. I'd also like you to think about speaking with your daughter about the debt. It might be nice to give her the opportunity to kick in some money as well.
Finally, William, I hope you have no regrets about covering the price of your child's college education. While I certainly am hesitant about the financing angle, I have nothing but respect for anyone who wants to earn a degree in a field they love -- or encourages that to happen.
More from CreditCards.com: