Undocumented America: The Truth of Illegal Immigration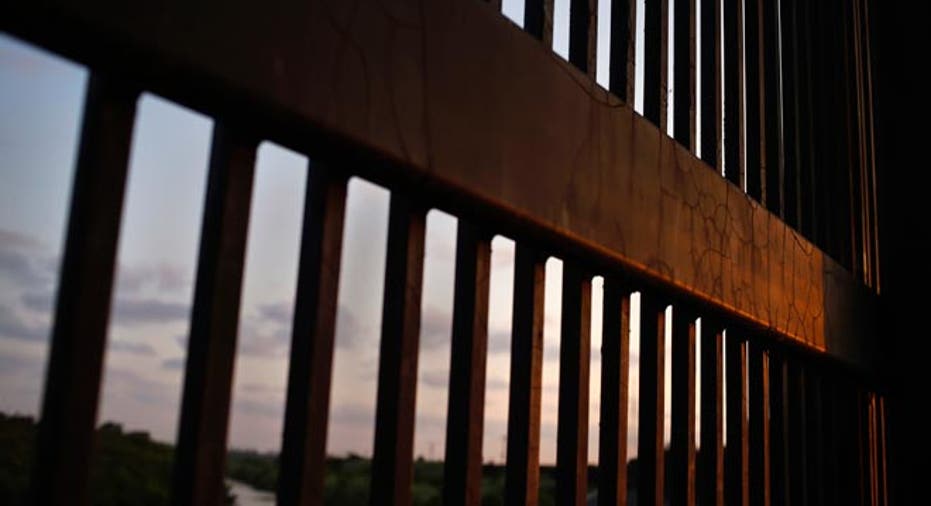 Nearly two years ago, José, an undocumented immigrant whose name has been altered to protect his identity, made the decision to move his family from Guadalajara to the United States for a chance at a better life. As he attempts to assimilate into American culture, his story and many others like his, are at the heart of an ongoing debate that is central to the 2016 presidential election — how to reform America's immigration system.
"The quality of life in the United States and the education my kids can get, the ability to have bilingual kids, and the ability to raise my standard of living mine and my wife's here in the U.S. was the motivation," José, who currently lives in Nevada with his family, told FOXBusiness.com.
The outcome of the 2016 presidential election will determine whether immigrants can make similar journeys in the future. Democratic nominee Hillary Clinton's proposed reforms include providing a path to citizenship, whereas GOP candidate Donald Trump proposes implementing stricter border policies, including building a wall along the Mexican border and deporting anyone who enters or has entered the U.S. illegally.
Roughly 11 million people currently live in the United States illegally, according to the Pew Research Center. Between 33 and 50 percent do so by overstaying their visas. However, both the number of apprehensions and the total number of undocumented migrants in the United States have fallen significantly since 2014, according to the U.S. Customs and Border Protection.
The reason for this drop-off can be attributed to the state of the American economy, Raúl Hinojosa-Ojeda, director of the North American integration and development center, and professor at UCLA, told FOXBusiness.com.
"I mean, you can literally set your clock to this," said Ojeda. "As the unemployment rate declines, that's exactly when you start seeing the kids coming back to the border. Why? Because their parents now have a job and more money."
One of the many reasons people come to this country illegally is because the process of obtaining legal papers is often painfully slow, taking more than 10 years in many cases. Although José's brother has been a legal U.S. citizen for more than 15 years, and his mother is a legal alien resident, José has already waited more than four years since his brother petitioned for him to come to the United States.
"If I had waited till I had the regular visa, I'd probably still be in Mexico," he said. "So, I came."
After eight months of working various odd jobs at warehouses, and also being employed as a landscaper, Jose saved enough money for his wife and children to join him in the United States. They arrived the same way he did — on a visitor's visa. Now, José speaks proficient English, has a driver's license, a car, an apartment, and his two kids go to the local public school.
How can someone create a new life from scratch without a Social Security number or even being a citizen at all? It's actually fairly simple.
"I just made up a Social Security number. I've been able to get my cable and utilities [and an apartment] with the made-up number," José said. While he claims to have never used false documents, José said forgers that work with undocumented workers can create fake Social Security numbers, Social Security cards and "green cards" for less than $200 at local shopping malls.
Experts are divided on whether undocumented immigrants have a positive or negative impact on the U.S. economy.
According to the Journal of Sociology & Social Welfare, some experts believe illegal immigrants undercut wages, add to the national debt, and take away jobs from other Americans.
"If you are somebody who is an employee, and you are doing work which is identical to what undocumented workers do, you are in big trouble," Peter Cappelli, the George W. Taylor professor of management at The Wharton School and director of Wharton's center for human resources, said.
Others argue the exact opposite, saying their economic contributions provide a financial benefit to the United States.
"When immigrants arrive they create an opportunity for native born workers to respond to immigration by working in more managerial and supervisorial kind of work, which often pay higher wages," Chad Sparber, associate professor of economics and chair of the department of economics at Colgate University, said. "So on balance, this effect of immigration kind of nets out to be beneficial to the economy."
Immigration has been a primary talking point for both presidential candidates throughout this election cycle, but as the number of illegal immigrants entering the country declines, could Clinton and Trump's efforts and resources be more efficiently focused elsewhere?
"It doesn't really matter how you got here; you have to look at the root of the problem," José said. "It's an economy in Mexico that is not functioning well. It doesn't offer opportunities...and it's the United States that's left with the platos rotos [broken dishes]."
The depreciation of the peso, falling oil prices and rising interest rates have left the Mexican economy in flux.
On Nov. 8, the United States will have a new president — and although he cannot vote, José does have an opinion on who is best suited to run the country he now calls home.
"At the end of the day, Trump is a businessman. On the other hand, Bill Clinton did a lot for immigration and anti-violence and those types of things, and (Hillary Clinton) is a politician," said José. "But I feel that the United States, which has a big business opportunity -- I don't really see it being governed by a businessman. I think a politician really needs to govern a country like the United States."