Underwater Homeowners Have Longer to Refi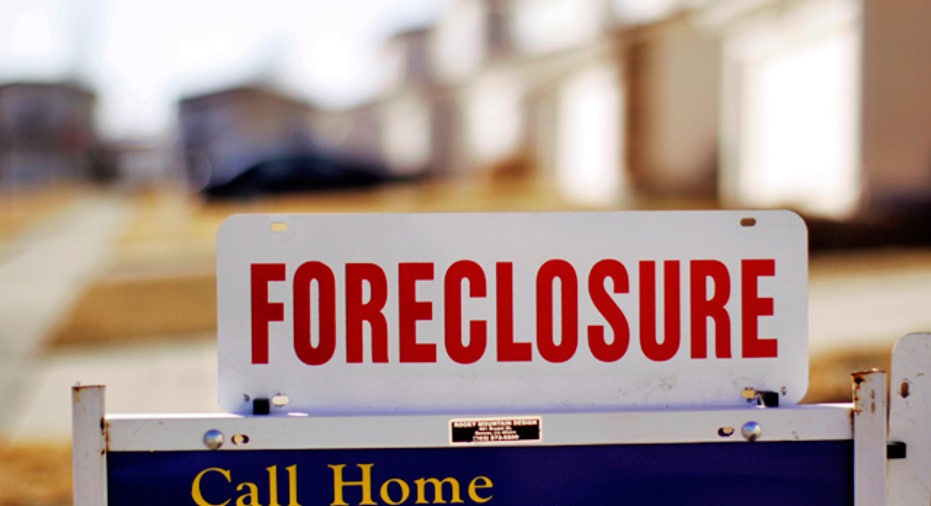 Homeowners who want to refinance but have little or no equity, might want to check out a federal government initiative called the Home Affordable Refinance Program, or HARP. Recently extended to the middle of 2012, HARP gives homeowners an opportunity to capture a lower interest rate or trade in an adjustable-rate mortgage for a fixed-rate loan, even if they are underwater on their mortgage -- that is, they owe more than the house is worth.
HARP isn't a free ride, however. Borrowers must complete a loan application, submit full documentation, meet other guidelines and pay closing costs, according to Vickee Adams, a spokeswoman for Wells Fargo in Des Moines, Iowa.
"It's a new loan," Adams says, "so it has to go through the underwriting process, meaning that loan refinance fees will apply."
Guidelines Updated
HARP is open only to borrowers whose existing mortgage is owned or guaranteed by Fannie Mae or Freddie Mac. That leaves out anyone whose loan is insured by the Federal Housing Administration or guaranteed by the Department of Veterans Affairs or Department of Agriculture. Exotic payment-option adjustable-rate mortgages, or ARMs, stated-income, stated-asset loans and larger jumbo loans are typically excluded.
The borrower must be current on the existing loan and have a good payment history. Fannie Mae allows one 30-day late payment in the prior 12 months. Freddie Mac requires no late payments in the prior 12 months.
When the program was launched, an existing Fannie Mae loan had to be funded prior to March 1, 2009, and an existing Freddie Mac loan had to be funded prior to June 1, 2009. However, a recent program change has matched (aka "conformed") Fannie Mae's date to Freddie Mac's, adding an additional three months of eligibility for those borrowers.
The window is still a stopper for some homeowners, according to Kirk Chivas, chief operating officer of First Commerce Financial in Wixom, Mich., which closed 60 HARP refinances last year.
"I wish they didn't have it (only) through May 2009," he says. "I wish it was a forever thing, or at least up through 2010 May, because home values were still declining."
A second program change is that Freddie Mac has elected to exempt new HARP loans from certain recently announced "price adjustments," or added fees, which lenders usually pass along to the borrower in the form of higher closing costs or a higher interest rate.
New PMI Not Required
The chief advantage of HARP is that it allows borrowers to refinance with a loan-to-value, or LTV, ratio as high as 125%.
Borrowers naturally may wonder whether such loans will require private mortgage insurance, or PMI. The answer isn't simple. In most cases, existing loans that have borrower-paid PMI are eligible, the PMI contract can be transferred to the new loan, and new PMI won't be required. There are some technical exceptions, however, so borrowers should discuss their situation with a loan officer who is familiar with the guidelines. The main exception is that it is difficult or impossible to do a HARP refinance of a loan with lender-paid PMI. Most PMI policies are borrower-paid.
Another significant advantage is that borrowers who have a second loan can exclude that amount from the LTV ratio.
"The neatest thing about the program is that I have people who are 125% loan-to-value, but have a second mortgage. They may be 125-over or 175 or 150, and you can still do the loan," Chivas says.
Borrowers whose LTV ratio is higher than 105%, though still within the 125% limit, likely will be subject to higher costs to refinance.
Not a Failure
HARP hasn't lived up to its advance billing, nor has it been a flop. In 2010, Fannie Mae and Freddie Mac purchased or guaranteed about 621,800 HARP refinance loans, up from about 190,180 such loans in the prior year when the program was launched, according to the Federal Housing Finance Agency, or FHFA. Wells Fargo alone has closed more than 215,000 refinance loans with LTV ratios greater than 80% since HARP was started, Adams says.
"The claims of this particular program being a disaster are, I believe, completely inaccurate," Chivas says.
That said, the number of homeowners who can benefit may be shrinking due to higher mortgage interest rates, he says. Upward adjustments in rates make refinancing less attractive, even for homeowners who could reduce their total interest expense over the term of the loan.
Homeowners who could benefit but haven't yet acted may be angry or numb or despondent over the drop in the home's value, Chivas says. Some are reluctant to spend $2,000 upfront, even to save $30,000 or more over the loan term, because they don't feel secure about their job or financial situation.
Borrowers should note that the name "HARP" originated at the U.S. Treasury, but isn't used by most lenders. Instead, Fannie Mae's programs are part of its Refi Plus and DU, or Desktop Underwriter, Refi Plus while Freddie Mac's program is called Relief Refinance Mortgage.
Borrowers seeking assistance are advised to shop around, regardless of whether their loan is in Fannie Mae land or Freddie Mac world. Asking for "the Treasury program that allows a higher LTV" might help.
Unless HARP is extended again, the new end date will be June 30, 2012.