Understanding Your Home Insurance Policy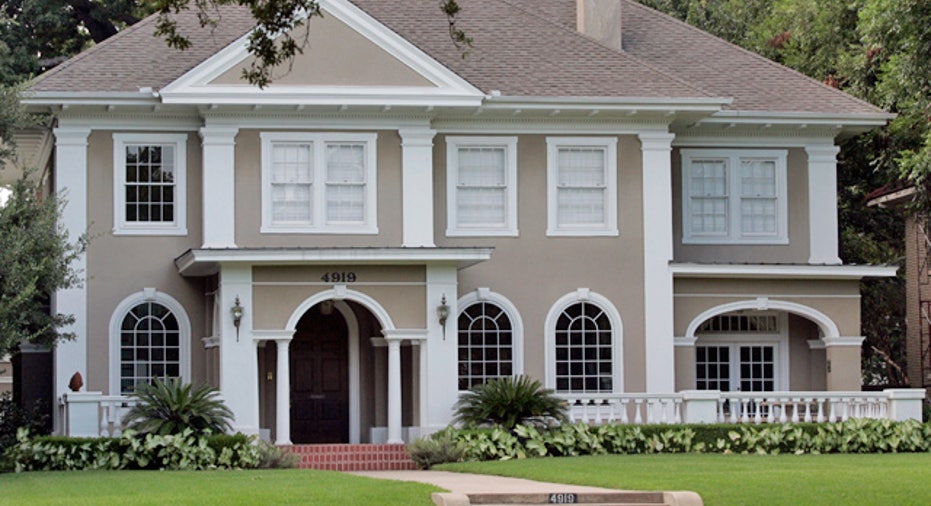 Home insurance policies are long, complicated and written in legalese. But it can really pay to know what's in yours and how it works.
"Insurance is a complex product and there's no harm and no shame in not fully understanding it," says Alessandro Iuppa, former president of the National Association of Insurance Commissioners. "Most people don't read a policy until they've had a claim denied, and that's too late."
Finding an Insurer
Get recommendations from friends, relatives, co-workers or other people you trust. Be sure to check out the companies.
If your state keeps information, complaints or complaint ratios, weigh that too. You can find information about how to contact your state insurance office at www.naic.org. Make sure the company is on strong financial ground so it will be there if you have to file a claim. Check its ranking with A.M. Best Company.
Your Dwelling
You want to be sure that if you had a total loss of your home tomorrow, your homeowners insurance policy would pay enough to build the exact same house in the same spot.
Don't just focus on what you paid for the home. You want enough insurance to replace it, right down to that funky wallpaper.
"It's common sense, but it's not what people think about," says Tena B. Crews, Associate Director of Technology Pedagogy at the University of South Carolina and author of "Fundamentals of Insurance."
You also want to consider how home values and construction costs in your area would affect you if you needed to rebuild.
"If you're living in a community or area where values have been skyrocketing, you want to be sure you have a replacement policy that will provide sufficient resources to rebuild," says Iuppa.
If you've made any renovations, talk to your agent. Find out what he or she needs to document the changes and the value you've added to your home.
Replacement Value
After a loss, if you want the insurance company to reimburse you for the cost of a new version of your possessions, then you want replacement value insurance for your belongings. In other words, the company pays you to replace what was lost.
But you might have to request it because not all policies have replacement value as the default coverage. Beware of policies that promise "fair market" or "cash value." That means the company will give you the current value of the item, which will include wear and tear and depreciation. It also can make more work for you during a claim, since you have to substantiate not only the fact that you owned the article, but also what it was worth when you lost it.
It also pays to ask how your company handles claims with replacement value insurance. Some firms want you to purchase the new item and show a receipt before reimbursement. If that's the case, how much time do you have? (If you're living in a motel room while you rebuild the house, you may not want to replace the giant entertainment system right away.) And if you decide not to replace the item at all (you never really liked Aunt Minnie's green frog vase), how will the company reimburse you?
Deductibles
Just as with auto insurance, the higher your deductible, the lower your premium. If disaster struck, what's the most you could afford to pay all at once? That's your deductible. If you want to increase it, start socking money into a nest egg account. The next time you renew your homeowners insurance, increase your deductible by the amount you've saved. (Extra points: Take the money you save in premiums and put it into savings.)
Liability Insurance
If a contractor slips and breaks his leg while repairing your roof, liability will cover you. Make sure you have enough to protect yourself financially.
"Bear in mind that if somebody's at your house at a party or barbecue, and gets hurt at your home, that you have proper liability coverage," says Iuppa. "And if they are drinking, leave and have an accident, you could be exposed to some liability."
If you have some high-dollar assets, consider an umbrella policy. Properly tailored, it should kick in where you homeowner's liability leaves off. And you likely can buy up to a $1 million in coverage for a few hundred dollars, according to estimates from the Insurance Information Institute.
Living Expenses
Sometimes called "loss-of-use coverage," this is what the insurance policy would pay toward your living expenses after a loss while your home is being repaired or rebuilt. Find out under what circumstances it would kick in, what it would pay and for how long.
Apartments and Condos
If you live in an apartment, your landlord will have insurance on the building, but you need to carry insurance for your possessions (often called "contents insurance" or "renters insurance"). In addition, some landlords will require that you also carry liability insurance in case anyone is injured while doing work inside your home.
If you own a condominium, you want to find out what areas are covered by the association and what you'll need to insure. As well as your own belongings, it's possible that you need to insure a portion of the structure. Check with your association attorney or management company before you buy and find out exactly what type of policy you'll need.
Your CLUE Report
Many insurance companies participate in a claims database exchange in which claims information is stored by name and address. Insurance companies can then pull a report on an individual or location, just as a potential lender can pull a credit report. The most widely known claims database reporting system is called the Comprehensive Loss Underwriting Exchange, or CLUE.
If there have been a multitude of claims, or someone in the home has reported a particular problem, such as water or mold that raises red flags, you could have trouble getting insurance. Before you buy, ask the owner for a recent copy of the CLUE report so you know what you're getting. And keep your claims to a minimum.
"People should not be afraid to use their insurance," says Jeanne Salvatore, senior vice president of public affairs for the Insurance Information Institute. "But insurance is for big disasters and not for small things they can afford to pay for out of their own pocket.