'Under Observation': Medicare at Its Stingiest?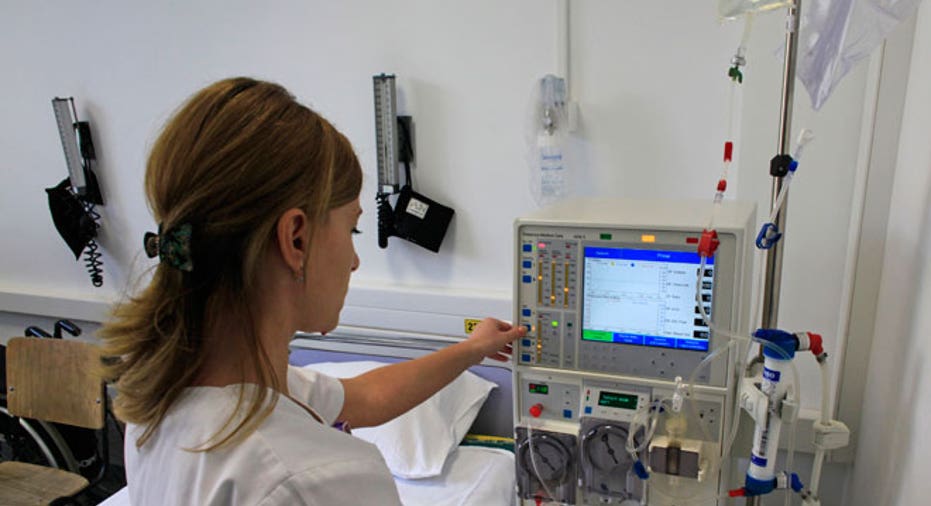 A federal effort to keep Medicare recipients out of an admissions revolving door at some hospitals was meant to curb government spending. But an unintended consequence of the program has left some older Americans with sticker shock.
The crackdown has led to more Medicare patients being kept in hospitals under "observation." A Medicare observation stay is for those who aren't well enough to be discharged but not sick enough to be formally admitted.
That classification could mean the difference between owing just a portion of the cost of your care and shouldering most of the financial burden -- which could total thousands of dollars.
Look up health insurance quotes at Bankrate.com
"People are presented with bills they didn't expect to have," says Joe Baker, president of the Medicare Rights Center, a New York-based consumer group.
Steady rise in observation stays
The number of patients placed in Medicare observation care has been on the rise, jumping 88 percent from 2006 to 2012, according to the Medicare Payment Advisory Commission, an independent congressional agency.
The most recent increases have accompanied the implementation of a provision in the Affordable Care Act -- the Obamacare law -- which requires Medicare to reduce payments to hospitals that have too many readmissions.
The federal Centers for Medicare and Medicaid Services reports that nearly 1 in 5 Medicare patients is sent home from the hospital and then admitted again within 30 days, at an annual cost to the government of more than $26 billion. So, under the health reform law, a formula is now used to determine whether a hospital's readmission rate is excessive.
"Hospitals have grown aware of these audits and they have become, perhaps, overly cautious at times, but certainly more cautious about admitting people with Medicare," Baker says.
Patients fall into a financing gap
Doctors are feeling the pressure, says Jason Hockenberry, an assistant professor of health policy and management at Emory University in Atlanta.
"Emergency department physicians are simultaneously weighing the patient's symptoms with admission criteria and safe discharge standards," he says, adding that patients who wind up under observation are neither discharged nor formally admitted and fall into a gap in the health care financing system.
Medicare classifies the care received while under observation as outpatient care, which can come with steep charges for the patient. According to AARP's Public Policy Institute, there is no limit on out-of-pocket costs for Medicare patients hospitalized under observation, while Medicare inpatients are protected by a fixed deductible and other cost caps.
Potentially 'enormous' out-of-pocket costs
The sticker shock really sets in when Medicare patients who were under observation need additional care after their hospital visit.
For example, follow-up care in a skilled nursing facility would not be covered by Medicare because it requires at least a three-day stay at a hospital as an inpatient first.
"Observation is outpatient, so time spent (at the hospital) doesn't count, even though it might feel to the patient exactly the same as being admitted," Hockenberry says.
Without Medicare picking up the tab, the costs can quickly add up for patients, says Toby Edelman, senior policy attorney for the nonprofit Center for Medicare Advocacy in Washington, D.C.
"They have to pay out of pocket. That's an enormous cost" which can amount to $300 or $400 per day, she says.
What's a patient to do?
Patients hospitalized under Medicare observation may not even know that they haven't been formally admitted as an inpatient. Hospitals are not required by federal law to notify you of your status, though a few states have notice requirements, including New York, Maryland and Connecticut.
So if you find yourself in the hospital, be sure to ask about your admission status.
"People either don't ask the question or aren't aware that they should be asking the question and even if the answer is clear ... they're not sure of the ramifications of it," Baker says. "Certainly, it looks like you're in the hospital, and if you're in the hospital overnight or over two nights, you feel like, 'Hey, I must have been admitted to the hospital.'"
And if you'll need further care after your observation stay, have a conversation with your health care provider about your financial responsibility, says Hockenberry.
"(Hospitals) now recognize that it's bad customer service to not warn the patient," he says.
Copyright 2014, Bankrate Inc.