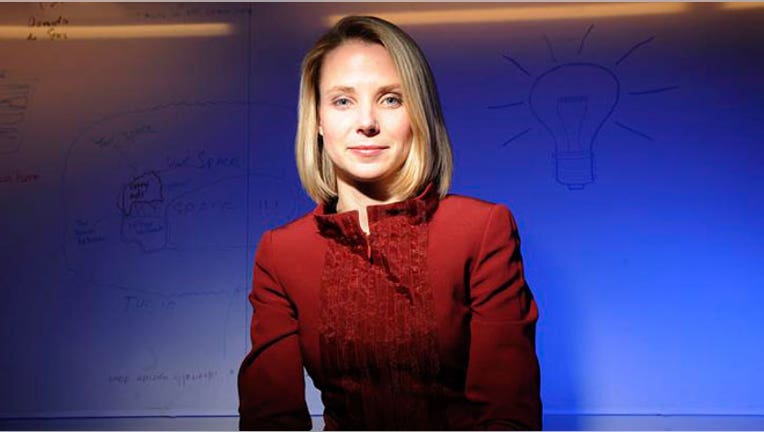 Yahoo (NASDAQ:YHOO) posted better-than-expected third-quarter earnings in its first period under new chief executive Marissa Mayer, sending the tech behemoth's shares higher after hours.
While net income slipped 14% to $152 million from $177 million in 2011, adjusted earnings per share climbed 66% year-over-year to 35 cents from 21 cents, beating average analyst estimates of 25 cents in a Thomson Reuters poll.
Revenue for the three-month period fell 1% to $1.2 billion, but adjusted for one-time acquisition costs climbed 2% to $1.09 billion from $1.07 billion a year ago, edging just ahead of the Street's view of $1.08 billion.
Sunnyvale, Calif.-based Yahoo's bottom line has been pressured over the last few years amid growing competition from Google (NASDAQ:GOOG) and the weak economy that has weighed on the online ad market. Yahoo's net revenue from display advertising was flat at $452 million during the quarter.
Google last week posted disappointing quarterly earnings, hurt by Motorola Mobility and a decrease in average cost-per-clicks, or the amount paid for ads.
The earnings report marked the first since CEO Mayer took the reins in July. Investors are awaiting direction from Mayer, who had a baby during the quarter but opted out of maternity leave, on her long-term vision for the company.
"Yahoo had a solid third quarter, and we are encouraged by the stabilization in search and display revenue," Mayer said. "We're taking important steps to position Yahoo for long-term success, and we're confident that our focus on quality and improving the user experience will drive increased value for our advertisers, partners and shareholders."
Investors are also hoping that Mayer, who was poached from Google, will shut the revolving door on Yahoo's C-Suite. Most recent to leave was ex-CEO Scott Thomson, who was ousted in May following a scandal over his resume.
Shares of Yahoo climbed more than 2.8% after hours on Monday to $16.22.