Uncork Virginia Wine Country on the Cheap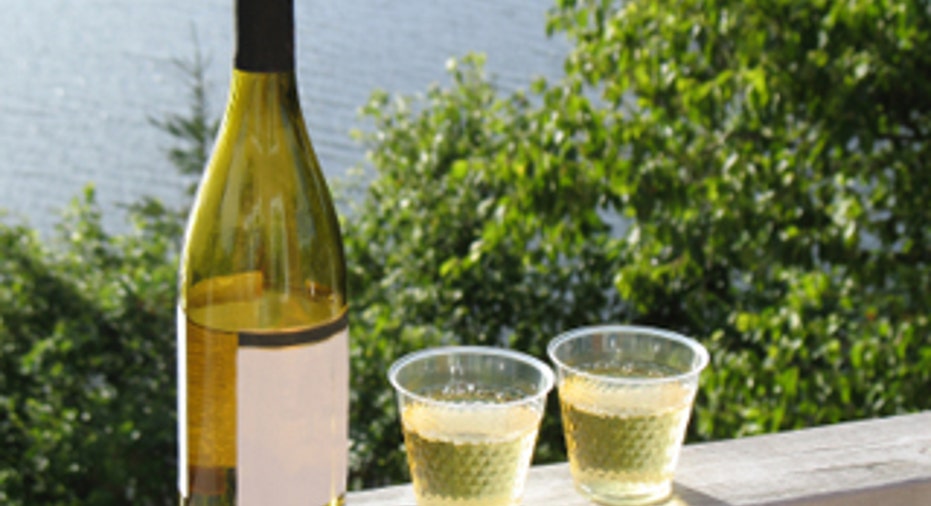 If the expense of visiting Napa and Sonoma in California has barred you from the winery tour you've always wanted, set your sights on America's other great, relatively inexpensive wine-producing region: the Virginia wine trail.
Compared to Northern California, Virginia is a bargain. Particularly for those living east of the Mississippi, Virginia is more accessible in distance and travel costs.
Though its wine industry is young compared to Europe or California, its wines are growing in popularity and reputation.
Gabriele Rausse is considered by many as the godfather of Virginia's wine industry. In 1976, he was brought to the U.S. from Italy by another Italian, Gianni Zonin, who wanted to start a winemaking operation in Virginia. Today's hearty Virginia wine industry grew from there.
Rausse says Virginia's first attempt at winemaking began with Thomas Jefferson. Convinced wines could be made in Virginia, Jefferson planted a vineyard on the slopes of Monticello Mountain and hired a crew of Italian winemakers to produce wine.
The project failed, as did all others for the next 200 years, but today, 200 vineyards and wineries blanket the Virginia countryside, says Tamra Talmadge-Anderson, spokeswoman for the Virginia Tourism Corp. in Richmond, Va.
Take a Sip of Virginian Wine
No doubt Jefferson would feel vindicated knowing 23 of Virginia's wineries, by Rausse's count, now surround his beloved Monticello and comprise the Monticello Wine Trail.
Charlottesville, Va., hosts the closest commercial airport to Monticello and is only a 30- to 45-minute drive from any of the wineries on the Monticello Wine Trail.
This region in central Virginia blends beauty, history, tradition and winemaking into a single, memorable experience.
Roughly half of Virginia's 2,000 vineyard acres surround Charlottesville. The boutique wineries of the Monticello Wine Trail -- many of them only producing a few hundred cases each -- pride themselves on making unique wines with a European character.
According to Rausse, wildlife creatures are a relentless enemy of grapes, so chardonnay and viognier are popular Virginia varietals. "Turkeys don't like white grapes," he says.
Reds and whites
Kirsty Harmon, the winemaker at Blenheim Vineyards in Charlottesville, adds, "Viognier just seems to grow really well in Virginia's horrible red clay."
Blended reds that might include cabernet franc, petit verdot, merlot, cabernet sauvignon, syrah and malbec grapes also are widely produced. These wines are reasonably priced. According to Talmadge-Anderson, the average price is $15 to $20. Only a few exceed $30.
Most of these vineyards make wines in such small quantities that many of the labels are only available at the wineries themselves. Some may be featured on the wine lists of a few nearby restaurants, but precious few find their way into restaurants or retail stores outside of Virginia.
Fortunately, most of these wineries have tasting rooms, retail stores and guided tours. "We sell 90% of our wine out of our retail tasting room," says David King, who runs the winemaking operation at the King Family Vineyards in Crozet, Va.
A dedicated Monticello Wine Trail website provides information on each of the area's wineries. It also organizes them geographically into five manageable groups, which simplifies planning any Virginia wine trip. It also helps visitors budget their Virginia wine tour.
As with any successful vacation or getaway, making the most of a visit to the Monticello Wine Trail requires planning. Not all of the wineries offer tours, and opportunities for tastings vary. Some require an appointment.
Generally, tastings require a small fee ranging from $5 to $10, depending on the vineyard, and often include a souvenir glass. Some wineries apply the tasting fee to the purchase of a bottle of wine.
Visitors can maximize their wine experience by eating or lodging at one of the vineyards. Burnley Vineyards and Barboursville Vineyards in Barboursville, Va., and Stone Mountain Vineyards in Dyke, Va., offer overnight guest accommodations, according to their respective websites. Barboursville Vineyards and Sweely Estate Winery in Madison, Va., have restaurants.
Take in Historical Sites
Within each geographical winery group are historic sites and activities that appeal to all ages.
For example, to the south of Charlottesville are Jefferson's Monticello and Ash Lawn-Highland, the home of the fifth U.S. president James Monroe. To the east is Montpelier, home to the author of the U.S. Constitution and fourth president James Madison. The beautiful University of Virginia, designed and founded by Jefferson, is to the west. Shenandoah National Park, with its varied outdoor activities, lies to the north.
Admission fees vary according to age or time of year, but range from zero for walking the university campus to no more than $24 per adult for a guided tour of Monticello from March through October. Shenandoah National Park charges $15 per car from March through November, and most historic tours admit children 4 years old and younger for free, Talmadge-Anderson says.
To be sure, Charlottesville and the surrounding area are loaded with a full complement of inexpensive chain restaurants and accommodations. However, for those looking for a really special experience, there are a number of unique dining and lodging options, emphasizing southern hospitality and Virginia's rich history.
Surrounded by the wineries on the western part of the wine trail, The Boar's Head inn in Charlottesville is a first-class destination. Its selection of restaurants offers everything from five-course dining in the AAA Four-Diamond Old Mill to sandwiches at the Birdwood Grill. Guests may stay overnight in one of 170 guest rooms and suites. According to its website, rates vary by season but start around $150 per night.
According to its website, the historic Clifton Inn in Charlottesville offers 18 uniquely furnished rooms and suites with prices beginning at $195 per night. Its restaurant features entrees such as chestnut braised chicken breast, seared salmon and mushroom flan with the perfect Virginia wine to go with each.
A more intimate overnight experience can be enjoyed at the Chestnut Hill Bed & Breakfast in Orange, Va. Located just beyond the wineries on the eastern part of wine trail, it was built in 1860 and features six rooms arranged around comfortable lounges. Posted on its website, prices begin at $179 per night.