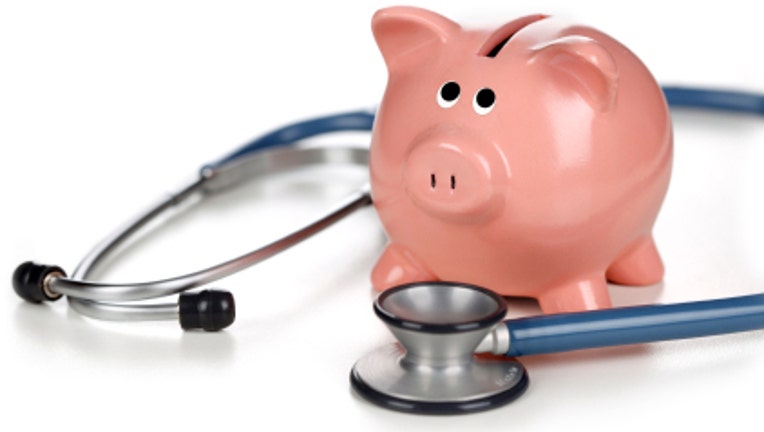 The Supreme Court's decision upholding President Obama's health-care reform law may have cleared up some legal questions, but the landmark ruling does little to remove the uncertainty that has been hovering over the industry and the broader economy about the looming regulations.
That's because it's still not clear what the final picture of health reform will look like, especially as Republican lawmakers press ahead with their fight to either repeal or defund the Affordable Healthcare Act, or Obamacare.
"Short of spiking the whole thing down, I always thought that's how it would be. There's very little that's been changed by the Supreme Court from that perspective," said Douglas Holtz-Eakin, former director of the Congressional Budget Office and an opponent of the legislation.
New Rules Loom
Even though they don't know whether efforts to amend, repeal or defund the ACA will be successful, companies in the health-care sector have to press forward with crafting and putting into place new policies aimed at becoming compliant.
"For the time being, we're going to keep doing what we were doing. We were implementing the bill as the law of the land. Today didn't change that," Humana (NYSE:HUM) CEO Mike McCalliser told FOX Business Thursday evening.
Starting in 2014 a tax is set to be levied on health-insurance providers, beginning at $8 billion and increasing to $11.3 billion in 2015 and beyond in the subsequent years. Other significant reforms slated for 2014 include guaranteed coverage, rating restrictions and the implementation of exchanges.
"Because it's the law of the land you really have to be prepared for its implementation," said Sheryl Skolnick, an analyst at CRT Capital Group who covers hospitals, health-plan providers and home-health companies.
Holtz-Eakin said he's worried about companies in the industry holding off on investment due to the remaining reform question marks.
"If you're a medical-device company and you have a tax looming out there, what do you do with your R&D program?" said Holtz-Eakin. "If you're a health insurer, what markets are you going to head into and what new products are you going to offer?"
Repeal Faces High Hurdles
Fitch alluded to these concerns in a note released after Thursday's decision was digested.
"The ultimate impact is uncertain and will unfold over the longer term, driven by a combination of subsequent legislation and structural change," the ratings company said. "The industry faces challenges, given the uncertainty surrounding various aspects of ACA that have yet to be fully implemented and how they will affect the market."
Skolnick said it seems highly unlikely, though not impossible, that Republicans will be able to repeal Obamacare. In addition to needing Mitt Romney to win in November, the GOP would have to either pick up 13 seats in the Senate to reach the filibuster-proof 60 level or persuade some conservative Democrats to jump the fence.
"Repeal is not impossible but it requires everything to go right for the Republicans," said Skolnick. "I think it's far more likely there will be more slashing at [ACA] both from a physical policy and legislation perspective" such as defunding the law, she said.
Election Impact Debated
The lingering uncertainty on the health-care front can be added to the long list of question marks for business leaders, including the slowing economy, Europe's debt mess, the looming fiscal cliff and the November elections.
The Supreme Court decision "definitely prolongs the uncertainty because this is going to be brought up again," said Peter Kenny, managing director at Knight Capital Group. "A lack of clarity undermines confidence."
It's also not completely clear how the health-care decision will impact the race for the White House this fall. Before the ruling was handed down commentators on both sides said a loss in court could become a rallying cry in the election, fueling campaign contributions and voter enthusiasm.
With that in mind, Romney's campaign said the Republican presidential candidate received more than 47,000 online donations totaling $4.6 million in just the first 24 hours after the Supreme Court decision was announced.
On the other hand, InTrade, the exchange that allows investors to bet on political outcomes, pegged Obama's reelection chances at 55% on Thursday, up from 54.2% on Wednesday and marking its highest level in four weeks.