Uncertainty Hits Record High in Latest Optimism Index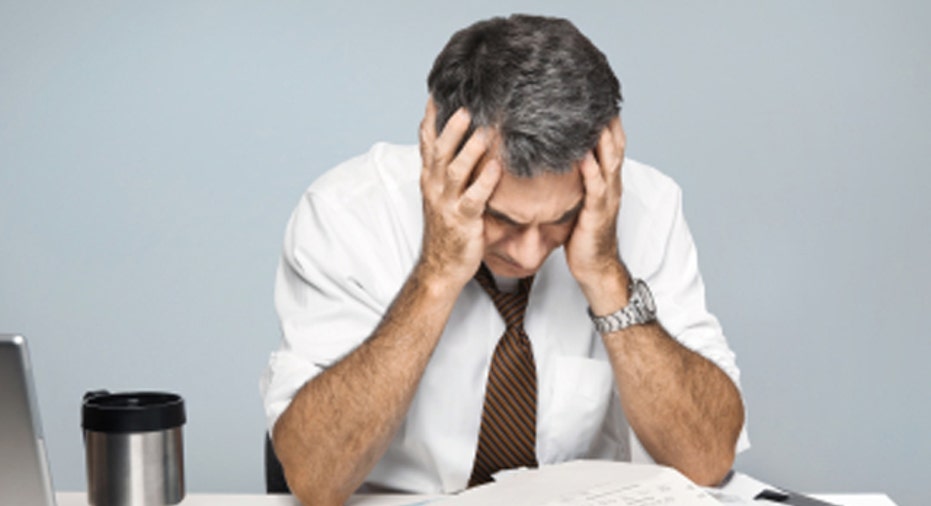 Small business optimism remained largely unchanged in the month prior to Election Day, while uncertainty about future business conditions hit a record high.
The National Federation of Independent Business' Small Business Optimism Index rose 0.3 in October to 93.1, with 100 being the pre-recession average for the survey. The NFIB, which surveyed 2,029 small businesses in its membership, indicated that the slight uptick did not seem to reflect a dramatic shift in owner sentiment before the presidential election.
"I'm an optimist by nature, but I'm not optimistic about my business," said Bill Keith, president of Indiana-based SunRise Solar, which makes solar-powered attic fans. "I'm optimistic about my chances to succeed, but I'm not so sure about the business I worked so hard to grow. In the current political climate, I'm definitely uncertain."
Uncertainty about the direction of business conditions in six months reached 23% of respondents, easily surpassing a pre-recession record of 15% that was reported during the Jimmy Carter administration.
"While four of ten survey components rose, the Index still remains in solidly pessimistic—and recessionary territory," NFIB chief economist William Dunkelberg said in a statement. "In the 40 months since the alleged 'recovery' started in July 2009, the Index has never exceeded a reading of 95; the pre-recession average for the Index is 100. The election is over and Washingtonlooks much like it did on November 5th. The fear of stalemate among the small-business community is palpable, as the looming fiscal cliff and the threat of higher costs and more taxes are very real possibilities come January. Until then, not knowing the direction of the economy will always have a dampening impact on spending and hiring."
Weak sales remained the primary business concern for 22% of surveyed owners. The net percent, seasonally adjusted, of all small business owners reporting higher nominal sales over the past three months is negative 15%, two points worse than September. The NFIB noted that this is consistent with the weak growth in non-durable consumer spending in the third quarter.
"This is our first holiday season. Until we do a full year, it's hard to know how to compare, but I guess sales are not as strong as they could be," said Jocelyn Fine, co-owner of helmet accessory maker Fohawx.
Meanwhile, the average change in employment per firm was 0.02 workers, as owners stopped releasing workers in October. Despite an end to a four-month run of employment reductions, national employment is still four million workers down from levels seen in the first quarter of 2008. Seasonally adjusted, 11% reported adding an average of 2.7 workers over the last three months, and 10% reduced employment an average of 2.9 workers. Nearly half (48%) of surveyed business owners hired or tried to hire in the last three months, with another 38% reporting few or no qualified applicants for open positions.
"I don't know about big businesses, but optimism is high among the hundreds of small business operators that we serve," said Scott Yates, CEO of blog writing service BlogMutt. "There's a sense that it's up to us to fix the economy, but small business people are the busiest, most productive people on the planet and we are up to the challenge. So my optimism is high."
The frequency of reported capital outlays also edged higher to 54%, an increase of three points, and 22% of small business owners are planning capital outlays in the next three months. However, only 7% characterized the current period as a good time to expand facilities.
Keith, the owner of SunRise Solar, said he stopped making investments in his own company and instead decided to make loans to other projects, expecting returns on the loans to be greater than any benefit from putting cash back into his business.
"I see the loans as a better investment than myself, which is sad," Keith said, adding that his level of optimism dropped after the election. "I planned on investing capital if Mitt Romney was going to win, but I stopped short of doing that because that's no way to run a business. But that's where my confidence level was."