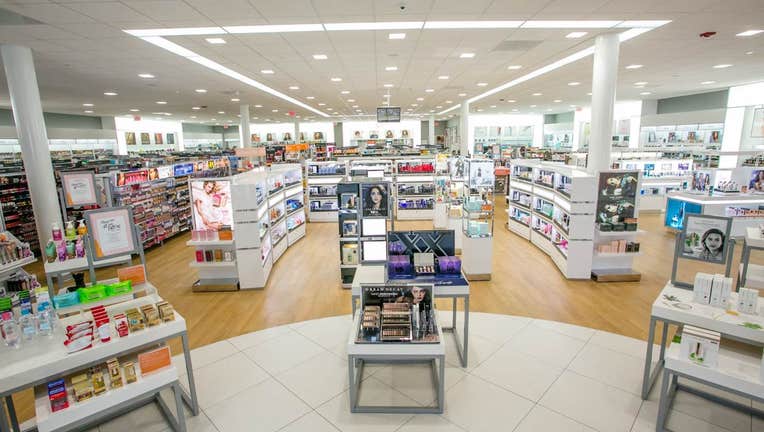 Ulta Beauty (NASDAQ:ULTA) gave good face to investors and analysts Thursday at its 2016 conference, upgrading both its third quarter and full-year guidance and revealing ambitious plans for U.S. store expansion.
Ulta anticipates comparable store sales, from locations open at least 12 months, to grow 12% to 14% for the full year 2016, compared to prior estimates of between 11% to 13%. The company also intends to open up to 1,700 stores in the U.S. over the next several years, up from an initial goal of 1,200.
"The last time we had an analyst day was two years ago, so it was time for us to share some of the insights, analysis and work we've been doing to seize the opportunity ahead of us," David Kimbell, Ulta's Chief Merchandising and Marketing Officer, told FOXBusiness.com.
Ulta's market cap has overtaken retail giants like Macy's (NYSE:M) as it has experienced strong growth in recent years, reaching revenue of $3.9 billion in 2015. Comp sales rose 14.4% in Ulta's most recent quarter, compared to 10.1% in the year-ago period.
Industry experts say Ulta's combination of mass and prestige offerings at its more than 900 U.S. stores is what sets the retailer apart. Products range from high-end brands like Clinique and Benefit to value names like CoverGirl and NYX Cosmetics.
"We're seeing very strong indicators that she [the consumer] is building her beauty bag much like she builds her closet. It's a mix and match of many brands and she's using different combinations based on the wearing occasions, just like she would her fashion wardrobe," Stephanie Wissink, a senior research analyst at Piper Jaffray & Co., tells FOXBusiness.com.
Ulta initially personified itself as a discount retailer by setting up shop in down-market locations such as strip malls and inundating in-store shoppers with coupons, but CEO Mary Dillon has worked aggressively to change the brand's perception since she began her tenure in 2013.
With a try-before-you-buy format and a menu of salon services, Ulta stores have redefined their function as more than just transactional.
"Going into an Ulta store is like giving yourself a 20-minute gift because the play experience is just as satisfying as the purchase experience…particularly the Millennial: She lives in a world of self-discovery, so she's looking for that type of environment," Piper Jaffray's Wissink says.
Kimbell notes that as the brand grows, Ulta will continue to innovate its existing store experience.
"This year we rolled out what we call our Level 8 store, our latest iteration, which has new elements like more lighted arches on the prestige side, which allows us to highlight more brands. We've brought [Benefit Brow Bar] services up to the front of the store and we've elevated the experience in our mass section," he said.
Kimbell added that while most stores will be the standard 10,000-square-foot model, the company has tested smaller format stores.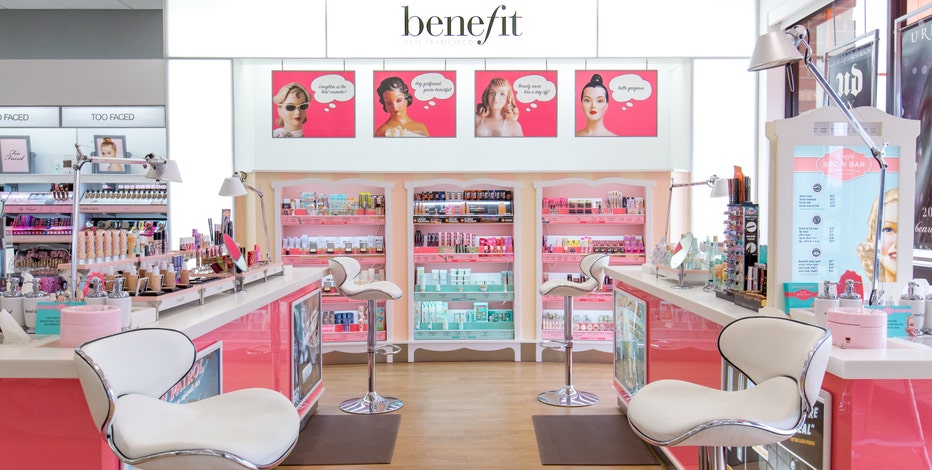 Ulta is also embracing prestige, having recently launched brands including Origins, Dior, Estee Lauder and Shiseido. Market research firm NPD Group says prestige beauty sales grew 7% in 2015.
And, like any brand looking to attract the Millennial shopper, Ulta has been hard pressed to expand its e-commerce platform and social media presence. With their mobile phones always in-hand, younger consumers are so heavily engaged socially, which impacts how brands represent and market themselves to those audiences, said Karen Grant, a senior vice president and analyst at NPD.
"Having advocacy out there is really critical [for retailers] today – generating the buzz, [asking] what are the key products or the key brands that you want Millennial consumers to be thinking about? Because they're coming into the store knowing what they want before they walk in the door," Grant said.
Wissink adds today's consumer also has a very strong awareness of his or her appearance on those small smartphone screens, so they are shopping for specific products that enhance what they perceive as their best features as opposed to sticking loyally with one brand for all products. And as millennials use their devices to take selfies and engage socially, they look to new sources, like YouTube, for beauty inspiration and tutorials to help them execute the latest trends.
Ulta's e-commerce site generated roughly $56 million in sales during the second quarter, up 55% year-over-year.
The company is also leveraging data from its 20.6 million Ultamate Rewards loyalty program members, which account for more than 90% of company sales, to create more personalized marketing strategies. Grant said a rewards program is key to increasing shoppers' annual basket with a given retailer.
"There's more than 50 million beauty enthusiasts in the country that are not part of the Ulta Beauty loyalty program right now, so we see a huge opportunity to tell our story, to continue to evolve our experience and to provide something that's special and differentiated and really compelling to consumers," Kimbell says.
Investors cheered Ulta's rosy outlook, sending shares up 11% in Thursday's session, while the stock has soared over 29% year-to-date.