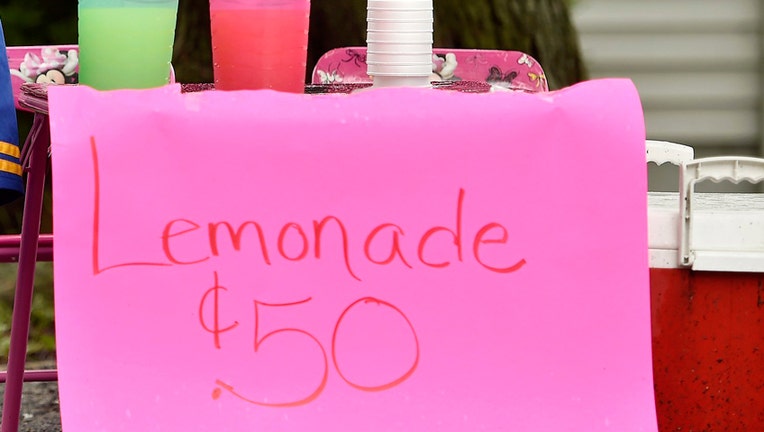 Officials in a London borough apologized Friday after a local council's decision to fine a 5-year-old girl for selling lemonade without a license drew international backlash.
"We are very sorry that this has happened. We expect our enforcement officers to show common sense, and to use their powers sensibly. This clearly did not happen," the Tower Hamlets Council said in a statement.
Andre Spicer said his 5-year-old daughter was left in tears after local council officers fined her 150 pounds ($195) for selling lemonade without a license near their home in London.
Lemonade stands fall under the Tower Hamlets Council's guidelines for operating a market stall, which requires a street trading license. To gain a license, an entrepreneur must be at least 17 years old and pay a 75-pound ($97) application fee, the BBC reported. Stalls that sell food carry additional restrictions.
The girl was selling home-made lemonade to fans attending the Lovebox festival when she was fined.
Spicer wrote an article about the experience for the Daily Telegraph that gathered hundreds of comments and shares online.
"Holding the notice of the fine in my hand, I'm reminded just how restrictive we have become with our children," Spicer wrote. "When I was growing up, my brother and I were able to wander miles from home without adult supervision. We were encouraged to sell things to raise money for clubs we were part of.
"By selling biscuits, we learned about maths, communication and basic business skills. But more importantly, we gained a degree of confidence. I can't ever recall a council officer popping up and fining us," he added.
Local officials said Friday the fine will be cancelled immediately.
The Associated Press contributed to this report.