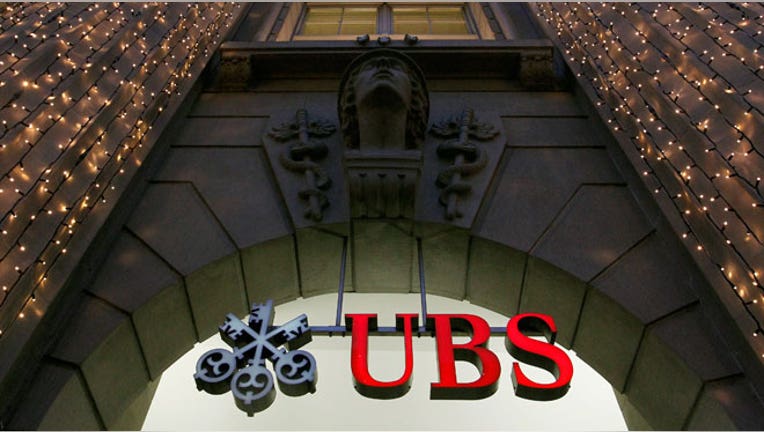 Switzerland's UBS reported its biggest quarterly profit in nearly five years on Tuesday, justifying the bank's decision to refocus on wealth management and slim down its investment bank.
Inflows of cash from rich customers in Asia and a surge in foreign exchange dealing after the Swiss National Bank axed its currency cap in January helped first-quarter profit surge 88 percent to 1.98 billion Swiss francs ($2.12 billion), smashing analysts' expectations for 1.1 billion.
Shares in the Zurich-based lender rose 6.5 percent, their highest since its government bailout in October 2008.
The strong performance of the investment bank, where operating profit more than tripled, will embolden management ahead of the annual shareholder meeting on Thursday.
Activist investor Knight Vinke recently renewed calls for UBS to look at spinning off or merging its investment bank.
Knight Vinke's CEO said in an email it is hard to assess whether the earnings made a case for keeping the investment bank as it still has questions about the way it is funded.
Wealth management, which UBS dominates worldwide, had its best performance since 2008. The higher earnings enabled UBS to improve its defenses against future losses, helping it to stand out from rivals.
"One quarter does not make a year, especially as the first quarter is normally the strongest," J. Safra Sarasin analyst Rainer Skierka said. "But UBS is strategically and operationally on the right path. That's why UBS is clearly moving ahead of the competition."
Credit Suisse and Deutsche Bank have both faced criticism for the slow pace at which they have restructured in the wake of the financial crisis.
DOJ TALKS
UBS said it is in advanced talks with the U.S. Department of Justice (DoJ) to settle allegations of foreign exchange market rigging.
A settlement in the DoJ probe would bring the bank a step closer to drawing a line under a string of investigations looking at how traders allegedly manipulated the $5 trillion a day foreign exchange market.
Regulators have already fined six major banks, including UBS, a total of $4.3 billion for failing to stop traders from manipulating the forex market.
Sources told Reuters last week the DoJ and five major banks, including UBS, were set to reach multi-billion dollar agreements later this month.
UBS lowered its litigation reserves to 2.7 billion francs from 3.05 billion, saying these were adequate to deal with the forex probe, but admitted there was uncertainty about the outcome.
For the first three months of 2015, UBS raised 19 billion Swiss francs ($20.34 billion) in net new money, a key indicator for future revenue. More than 40 percent of this came from the Asia Pacific region.
UBS expects its wealth management businesses to continue to bring in net new money in the second quarter.
The bank's capital ratio rose to 13.7 percent of risk-weighted assets from 13.4 percent at the end of 2014, in sharp contrast to Credit Suisse which saw its capital ratio fall to 10 percent.
($1 = 0.9336 Swiss francs) (Additional reporting by Oliver Hirt in Zurich and Sudip Kar-Gupta in London; Editing by David Holmes and Louise Heavens)