UBS Expects 'Modest' Profit Despite $2.3B Rogue Trade Loss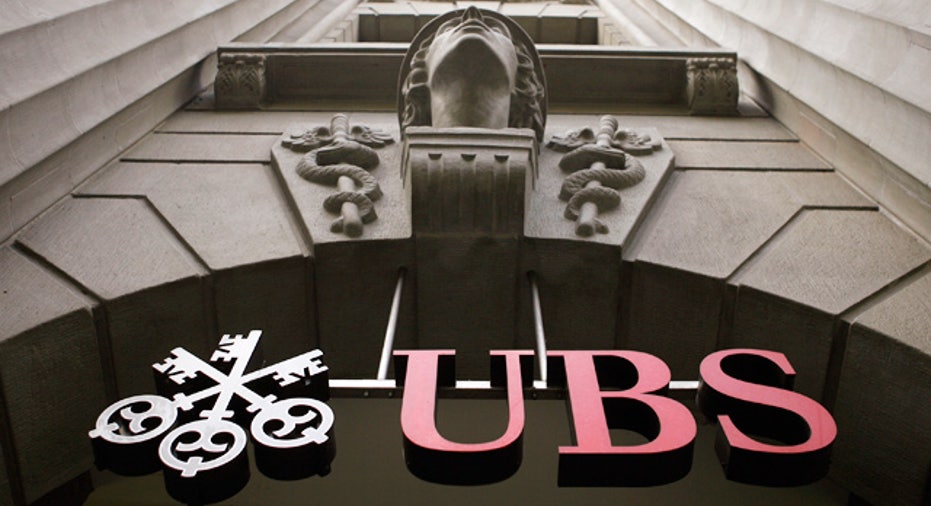 UBS (NYSE:UBS) said on Tuesday that it expects to report a modest net profit for the third quarter, calming investor nerves over the negative consequences of its $2.3 billion rogue trading loss from last month.
The Swiss bank pointed to cost reductions and credit gains as to why it would still come out profitable despite the trading loss and restructuring charges. UBS widened credit spreads during the third quarter and said it will gain on the sale of Treasury-related investments.
The bank predicts that net new money in its core wealth management business will be similar to that in the second quarter, when it reported client inflows of 5.6 billion Swiss francs, which is about $6.1 billion.
The rogue trade on Sept. 15 led the company to admit that it might be forced into a loss for the quarter ending two weeks later. At a conference in London, however, the company's chief financial officer, Tom Naratil, said clients had not withdrawn their money despite the scandal.
"We saw no material change in net new money flows as a results of the trading incident," Naratil said, according to a report by Reuters.
UBS's capital position remains strong and its capital base has remained stable despite the trading loss, however its BIS Basel II tier 1 capital ratio is expected to decline slightly from the period earlier because of the rouge trade and other impacts on risk-weighted assets.
The company said its cost reduction programs remain on track and the majority of affected employees have been notified. Layoffs are slated to begin early next year.
UBS, which is slated to announce earning on Oct. 25, said it remains committed to growing its investment in Asia Pacific, the Americas and emerging markets, as well as building its core global wealth management franchise.