UBS Chief to Seek Support for Overhaul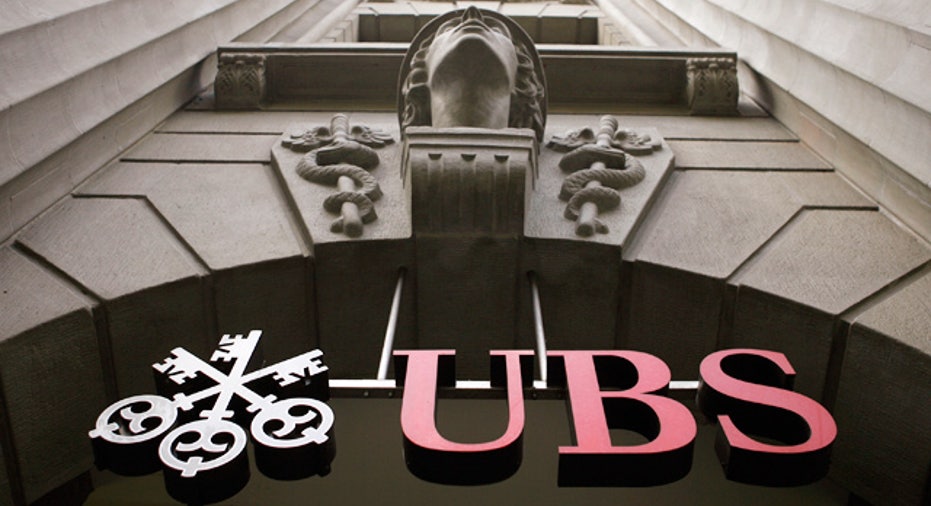 UBS Chief Executive Oswald Gruebel will ask the Swiss bank's board to back plans for a radical overhaul of investment banking under his leadership at a meeting in Singapore, after unauthorized trading caused a $2.3 billion loss.
The UBS board meets in Singapore on Wednesday and Thursday for one of the four regular meetings it holds every year and strategic changes to the investment bank are on the agenda, said several sources with direct knowledge of the plans.
The bank's biggest shareholder, Singapore-based sovereign wealth fund GIC, said it had discussed the alleged fraud with UBS management, adding it was disappointed by the case and urged UBS to take "firm" action to restore confidence.
GIC, which has a 6.4 percent stake in UBS and has lost about 77 percent of its 11 billion Swiss franc investment in the bank, said it had sought details on how UBS was tightening controls.
Gruebel said on Sunday he would "bear the consequences" of the $2.3 billion trading loss that was discovered last week but did not want to quit, adding the affair would influence the future strategy of the investment bank.
"Ossie has said he's staying and he'll be the guy who sees us through it," said a top executive at the bank with direct knowledge of the matter, who did not want to be named because of the sensitive nature of the discussions.
UBS is under pressure to scale down, ringfence or even split off its risky investment banking business from its core wealth management unit in order to shield private clients.
But the top executive and another source at the bank said it would be "business as usual" at meeting and the board would not be rushed into dumping the investment bank.
"The investment bank is critical to our strategy. Anyone that thinks you can run a wealth management model without an investment bank doesn't know the industry," said the top executive.
Another UBS insider in Singapore for the meeting said: "The world of banking has been changing for a while. We need to move to a new paradigm anyway."
The bank was widely expected to speed up an overhaul of its investment bank that had been planned for announcement at an investor day on November 17, though big shareholders have signaled they could wait until that date while the bank completes an internal investigation, another source at the bank said.
Gruebel will scale back proprietary trading and fixed income, but not do away with them completely, according to a third source at the bank.
"Overall that's a material business. If you had the opportunity to own that business, you would keep it," that source said. "I can see a world where we get away from the racier ends of prop trading."
Investment bank head Carsten Kengeter, who is also in the firing line, told staff he was fully committed to working closely with them to repair damage to the bank's reputation.
"Now is the time for everyone across the investment bank to demonstrate ... that we are not going to let a single calculated act of deception deflect us from achieving our long-term strategic goals," he said in a memo obtained by Reuters.
Kengeter spoke to Reuters on Tuesday as he was checking into the Ritz Carlton in Singapore. Wearing casual attire and white headphones he appeared relaxed and receptive to questions, but declined to discuss the board meeting or company business.
The meeting, scheduled before the rogue trades came to light last week, coincides with the Singapore Formula One Grand Prix, of which UBS is a major sponsor.
WEBER TO STEP IN EARLIER?
The loss is a heavy blow to the reputation of Switzerland's biggest bank, which had just started to recover after its near collapse during the financial crisis and a damaging U.S. investigation into its aiding wealthy Americans to dodge taxes.
London trader Kweku Adoboli was charged on Friday with fraud and false accounting dating back to 2008.
Gruebel, a gruff 67-year-old German who previously ran Credit Suisse , was brought out of retirement in 2009 to help clean up UBS after huge losses on subprime assets forced the Swiss government to bail out the bank.
He initially indicated he would only stay in the job for a couple of years to get the bank back on its feet but suggested recently that he could stick around at least until former Bundesbank boss Axel Weber takes over as chairman in 2013.
The Tages-Anzeiger newspaper reported on Tuesday that one option under discussion was that Chairman Kaspar Villiger could hand over to Weber a year earlier than planned.
Meanwhile Sergio Ermotti, the former deputy boss of UniCredit who joined UBS as Europe, Middle East and Africa chief in April, could be given new responsibilities as he is groomed as a potential successor to Gruebel.
Singapore's GIC said on Monday the losses on its stake in UBS were offset by good investment decisions, which had helped its portfolio rebound to a level seen prior to the global financial crisis. The stake was worth around 2.5 billion francs, which means the sovereign wealth fund has lost about 77 percent of its 11 billion franc investment in UBS made at the end of 2007, excluding dividends, according to Reuters calculations.
Shares in UBS were down 0.5 percent at 1112 GMT, compared to a 0.5 percent rise on the European banking index <.SX7P>.
($1 = 0.885 Swiss Francs)