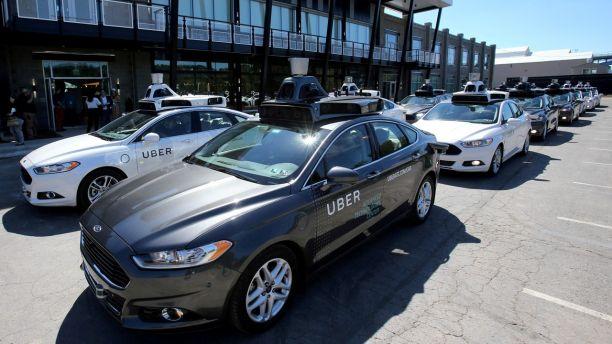 Ride-hailing service Uber responded to Arizona Gov. Doug Ducey's decision to suspend the company's ability to test and operate autonomous vehicles in the state by saying it has suspended such operations in all cities.
"We proactively suspended self-driving operations in all cities immediately following the tragic incident last week," Uber said in a tweet. "We continue to help investigators in any way we can, and we'll keep a dialogue open with the Governor's office to address any concerns they have."
The response comes after Ducey penned a letter to Uber CEO Dara Khosrowshahi, in which he cited footage of the fatal pedestrian accident that occurred on March 18 as the reason for suspending the company's testing of self-driving vehicles.
"I found the video to be disturbing and alarming, and it raises many questions about the ability of Uber to continue testing in Arizona," Ducey wrote.
Dashcam footage released by the Tempe Police Department shows the fatal incident from interior and exterior cameras, but does not show the moment the pedestrian, 49-year-old Elaine Herzberg, was hit "due to the graphic nature of the impact." The vehicle – a Volvo XC90 – was in self-driving mode at the time of impact, and the driver, Rafaela Vasquez, 44, was behind the wheel but did not take control.
Ducey called the fatal accident an "unquestionable failure" to comply with his expectation of public safety for citizens of the state.