Uber in Fresh Funding Round That Could Value Company at Up to $64.6 Billion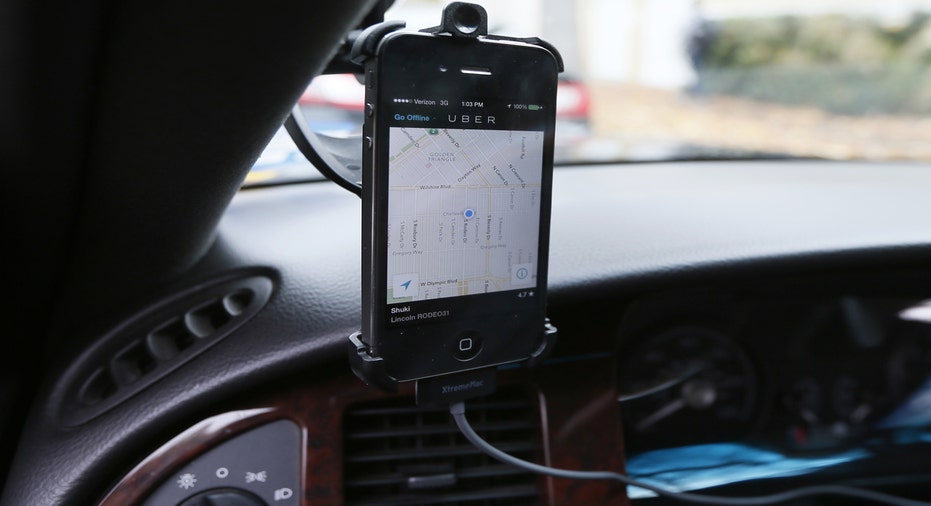 Uber Technologies Inc. has raised a new round of funding that could value the ride-hailing company at as high as $64.6 billion, a person familiar with the matter said.
Investors including Tiger Global Capital Management and T. Rowe Price contributed to the funding, which could total as much as $2.1 billion, the person said.
Already the world's most highly-valued and highly-capitalized private tech company, Uber has set out to raise a total of more than $12 billion in debt and equity, as it races to expand its transportation service to more than 350 cities around the world. Before this latest funding round, Uber had raised more than $10 billion of equity and debt.
The San Francisco-based company has used its war chest of capital to offer incentives to new drivers and discounts to new passengers, as it contends with a growing number of venture-capital-backed rivals in markets around the world, from Didi Kaudi Joint Co. in China to Lyft Inc. in the U.S.
On Thursday, Lyft and Didi said they had expanded an alliance between them by bringing in Singapore-based GrabTaxi and India's Ola. The four companies, which operate services in nine countries, are effectively linking their apps so users of each can hail rides from drivers of the other services.
Tiger Global has previously invested in three of Uber's rivals: Didi, GrabTaxi and Ola. Didi also invested its own funds in Lyft.
Uber is now profitable in as many as 80 markets around the world, where it has built up enough demand to offset subsidies it provides drivers and passengers, the person familiar with the company said.
Bloomberg News and the New York Times earlier reported news of Uber's fundraising.
--Rolfe Winkler contributed to this article.
By Douglas MacMillan