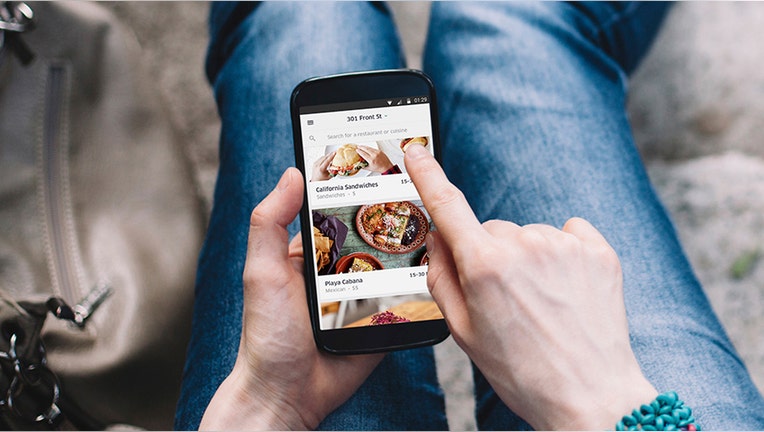 Uber wants to deliver your dinner even if they don't typically give you a ride.
UberEATS, a standalone app, is now available in five cities and evolved from the company's early ride app which also offers limited food delivery.
"We learned quickly that requesting a ride and ordering a meal are two very different experiences. They each deserve their own home," UberEATS Product Manager Chetan Narain said in a press release.
Now, with the UberEATS app, consumers will have access to many more restaurants throughout the day, though the Instant Delivery menu is still available.
The app was first released in Toronto in December 2015, and a small test market followed suit in Los Angeles. Expanded service through the UberEATS app was announced on Tuesday in Chicago, Houston and San Francisco.
The app will be available for download in Atlanta, Austin, Dallas, Melbourne, New York, Paris, Seattle and Washington, D.C. in the coming weeks.
UberEATS joins a list of apps that center around food delivery, a market that continues to grow at a rapid pace. According to research by NPD Group, delivery traffic outside of pizza – a delivery staple – is up 33% since 2012.
"For so long, we didn't have many options available to us in terms of delivery much beyond pizza and Asian," Bonnie Riggs, NPD's restaurant industry analyst, told FOXBusiness.com.
An evolution is underway: "It's a win for the consumer who now has a lot more options available to them, it's a win for the restaurant operator because they now have another venue to move their food and they don't have to incur all of the additional expenses, and it's a win for the driver who gets 'another ride' so to speak," says Riggs.
She also notes that Americans make 61 billion visits to restaurants each year, but that number is not growing. The key now is to find opportunities within the industry that meet the needs of today's consumer, which include saving time and being in the comfort of their own home.
How, though, can UberEATS set itself apart from well-established competitors like Seamless, which is owned by GrubHub (NYSE:GRUB), and Eat24, which is owned by Yelp (NYSE:YELP)?
"Everybody takes different approaches to delivery; Ours is that we want to represent the restaurants really well and work with them," Uber spokeswoman Sarah Maxwell told FOXBusiness.com.
"In the new app, there's a lot of really beautiful food photography and that's something we figured out pretty early on – that people really enjoy that visual aspect and they eat with their eyes so to speak."
Maxwell adds that Uber utilizes its expansive logistics network, which has proved highly successful for its ride-hailing app, to run UberEATS.
"We're able to send a driver for pickup when [the food] is almost ready so there's very little downtime in between when the food is ready and when someone is coming to get it...We're really great at getting things to people quickly."